What do we do with our off weeks, off days, and frequent hours off? That's a question that is often posed to professional golfers. It's a career that is completely out of the norm of a nine-to-five job. There is a lot of downtime that is a blank canvas waiting for us to mark.
Some players may kick up their feet and binge watch a Netflix show. Others may spend time on FaceTime with loved ones at home. The studious will let their brains get lost in the words of a novel.
Very few open their laptop and work on their own side business. For Kate Smith, that's become her routine.
The rookie on the Epson Tour graduated from the University of Nebraska in 2021 with a degree in graphic design. In the latter part of her amateur career, she started pairing her two passions. Smith would redesign the logos of each tournament she participated in.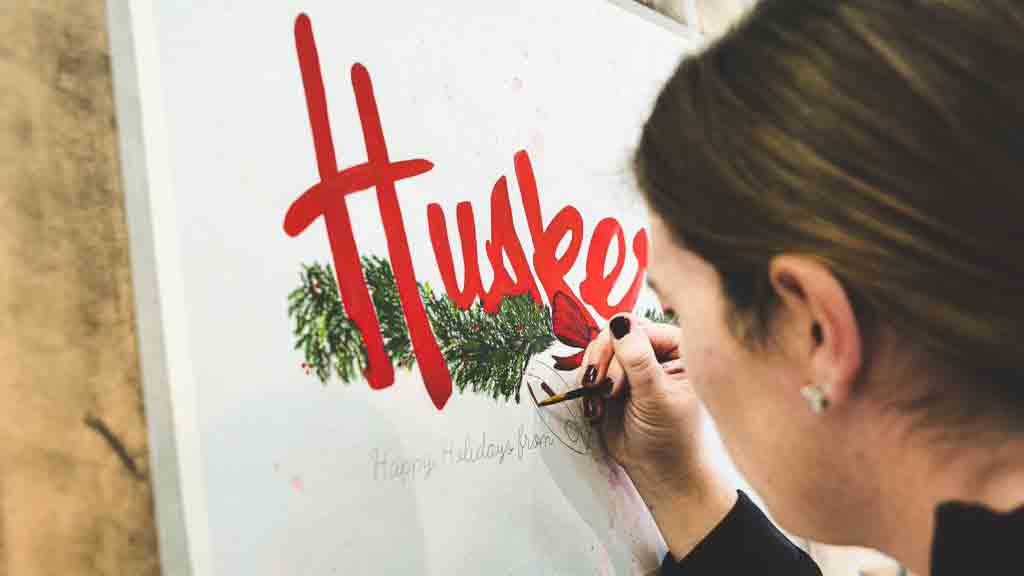 "It was my way of playing a course and using my imagination," Smith explains her inspiration for logo reconstruction. "I think a big part of golf and how it relates to art is that each player has their interpretation of the course and their experience. I think that the logo should reflect both of those."
After she wrapped up her time on the college circuit, she didn't think graphic design would be something that would parlay into her professional golf career.
"It definitely wasn't something I was eyeballing," she said. "I always knew graphic design was something I could fall back on."
However, after posting all of her redesigned logos on Twitter and doing some side projects here and there, her skills began to gain attention from followers. One of which was Shane Bacon from the Golf Channel.
When Smith was going through the process of turning professional last summer and signing up for Q-School, Bacon reached out to her about partnering to create a logo design business for golf brands. That's when the two began digging the dirt and rolling out the sod for their new business, Ground Under Repair (GUR). Together, their new company was officially launched at the start of 2022. GUR prides itself in "off course renovation for on-course brands."
With her first year on tour ahead of her, she didn't know how the whole balancing act would unfold. Over halfway through the season, she attributes her work in graphic design as a great mental break from the game of golf. In some ways, she uses the 2-3 hours a day on the computer as a mental tool to turn off her brain in between rounds.
"Sometimes, I do most of my work during the tournament days because I don't want to overthink what I'm doing on the course. It's a great way for me to do something mindless and relax," Smith explains her outlet.
Not only does it offer a break from the mental banter golfers battle in their heads, but in many ways, she draws a parallel between the skills she has developed through art and the ones she uses on the course.
"In art school, we look at something and have to find every tiny detail or we have to visualize an image from the creativity in our mind," Smith describes the correlation. "It's very similar to reading a putt or choosing a wedge shot. You have to be super specific on what you are seeing and create a clear picture in your mind."
From the sounds of it, the two passions complement each other very well. Although, Smith is well aware which one takes priority.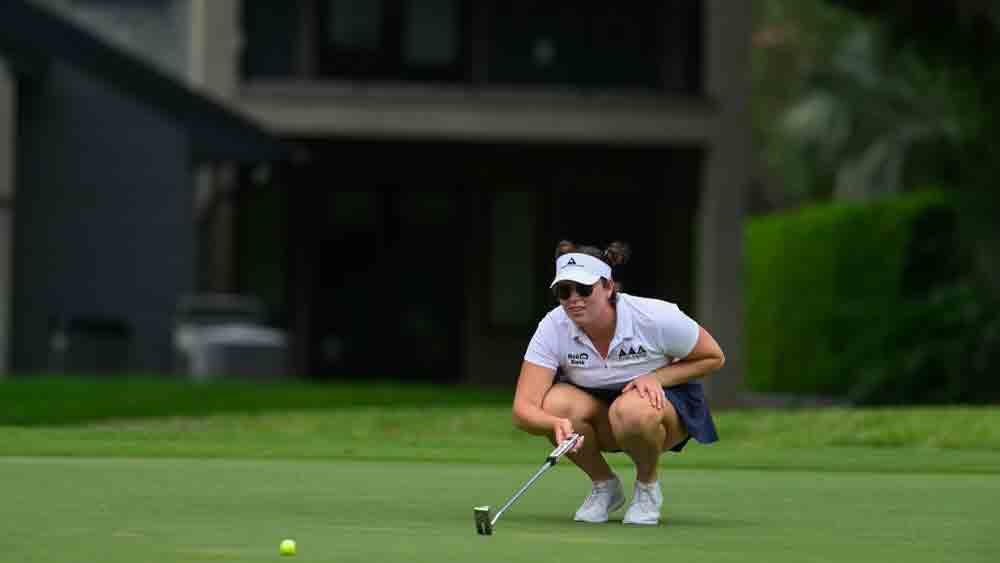 "I'm quickly realizing that in professional golf I have to make a lot of hard decisions and judgment calls. So, I have to make sure I'm prepared for each tournament because golf is my biggest pursuit at the moment."
When Smith accomplishes her goal of the LPGA, will her computer still be her companion on the road? No doubt.
"I really enjoy it and I'm really passionate about it. I don't see my life without it now," Smith said.
Perhaps, what we'll see in Smith is the first graphic design / golfer duo to compete on the world's biggest stage. Until that day comes, it's all ground under repair.