THREE TOURNAMENTS TO OFFER MVP INVITE EXEMPTION INTO SELECT EPSON TOUR EVENTS
DAYTONA BEACH, Fla. (March 15, 2022) – For the second straight year, the Epson Tour will welcome an MVP Invite exemption from three elite minority championships into select tournaments on the "Road to the LPGA." Each MVP Invite will be selected by the respective amateur tournament's committee and provided the chance to compete in a designated Epson Tour event.
"We are excited to continue offering MVP Invite exemptions in 2022. This unique opportunity embraces the LPGA legacy of pioneering diversity and changing the face of golf, a foundation that started with the LPGA Founders more than 70 years ago," said Mike Nichols, Chief Business Officer of LPGA Qualifying Tours and member of the LPGA Diversity, Equity and Inclusion Committee. "The PGA WORKS Collegiate Championship and National Women's Collegiate Golf Championship both have a rich legacy showcasing players from HBCUs and other minority-serving institutions, while the Mack Champ Invitational featured an incredible group of competitors for the inaugural event in 2021 that will only get stronger."
The Mack Champ Invitational is the first tournament that will provide an Epson Tour MVP Invite in 2022. Named after PGA TOUR professional Cameron Champ's late grandfather Mack Champ, the invitational honors Mack's legacy by identifying talented, diverse players. Tournament play runs March 19-20 at Memorial Park Golf Course in Houston and the MVP Invite will earn an exemption into the Garden City Charity Classic at Buffalo Dunes Golf Club in Garden City, Kan. from April 29-May 1.
"The Mack Champ Invitational was created to open doors for golfers of diverse backgrounds, showcase their potential, and help to set them up for success beyond playing in our tournament," said Cameron Champ. "It's amazing to have the support of the Epson Tour and to be able to reward our champions with an incredible opportunity to compete at a higher level through this exemption."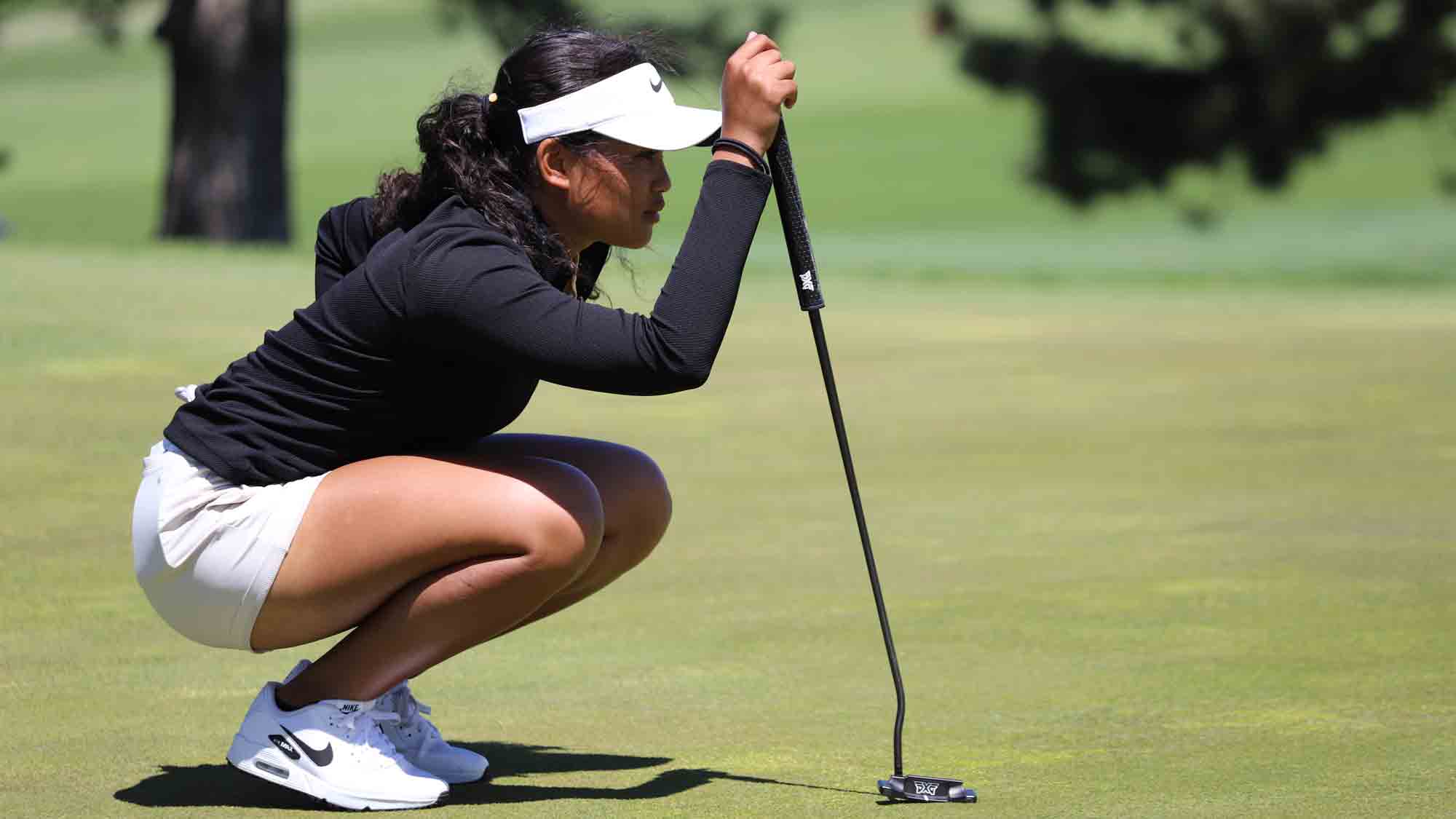 The National Women's Collegiate Golf Championship hosted by the Women in Golf Foundation (WIGF) will be contested at Eagles Landing Country Club in Stockbridge, Ga. from April 25-27. An MVP Invite will be offered from this event to the Carolina Golf Classic presented by Blue Cross and Blue Shield of North Carolina at Kinston Country Club in Kinston, N.C. from June 9-12.
"Partnering with the Epson Tour to award an MVP Invite is a game changer for the next wave of the best and brightest minority golfers. The Women in Golf Foundation is proud to work with the Epson Tour to reach a common goal of changing the face of golf," said LaJean Gould, WIGF President. "The impact of combined efforts on young females reaching for their dream is powerful and creates opportunities that will enable them to get the experience they need to grow and develop their best self. Christyn Carr, the inaugural WIGF champion in 2021 has received opportunities because of the exposure, benefitting her in unimaginable ways. WIGF is excited to grow our partnership with the Epson Tour."
Rounding out the trio of tournaments providing an MVP Invite is the PGA WORKS College Championship at Union League Liberty Hill and the Union League Golf Club at Torresdale in Philadelphia from May 2-4. The corresponding Epson Tour event is the Guardian Championship at the Senator Course of Capitol Hill on the Robert Trent Jones Golf Trail in Prattville, Ala. from September 16-18.
"It cannot be understated how important these opportunities are for the growth of the game of golf, as a whole," said Anita Uwadia, who paired with fellow Epson Tour member Shasta Averyhardt in 2021 to win the inaugural John Shippen, a tournament born to create opportunities and break down barriers for black professional and amateur golfers and earn an exemption to the Dow Great Lakes Bay Invitational last July. "I'm so thankful this generation and the ones to follow will receive such promising chances to grow in the sport and even more importantly, as people. It makes me proud to say I'm an Epson Tour member when the LPGA family establishes collaborations with such amazing organizations."