On Monday morning, I packed my bags in Idaho and headed three and a half hours south to Pendleton, Oregon. In my rearview mirror, the ponderosa pines vanished while wide open spaces emerged through my windshield. I was in for a ride like I'd never seen before.
For about the first three hours, all I saw was the road ahead, mountains in the distance and valleys of wheat, so consistent that from afar they looked like the sand dunes of the Himalayan desert. However, there is no surfing on these dunes, only harvesters riding the hills cutting hay.
I tried to imagine what it must have been like in the pioneer days as settlers moved west on horseback over this terrain, each moment of life a miracle. If the elements didn't kill you, the warring tribes in the region just might. In my mind, I imaged a million bison grazing on these slopes, doing two centuries ago what industrial machinery did now.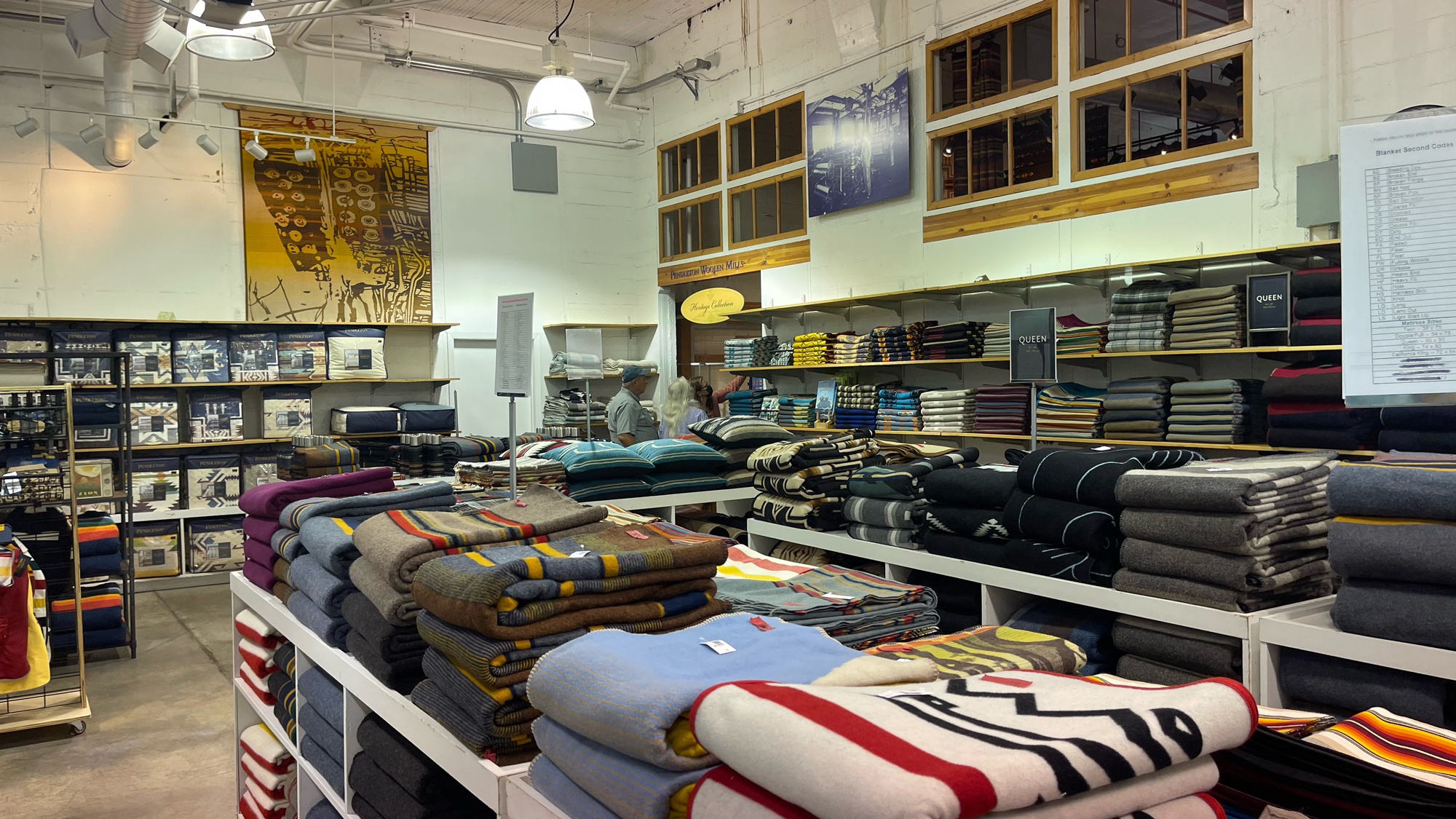 Finally, after more miles than I imagined – you don't realize how vast our nation is until you drive it east to west - out of the golden fields of grain emerged layers of lush green grass: the Wildhorse Golf Course. That's been our home this week.
The course is wonderful, but it takes some adjustment. Finding target lines and picking trees is difficult with a backdrop of southwestern terrain. You sometimes have to aim at a bump in a mountain so far away it would be month-long trip by stagecoach. The landscape is familiar to ranchers and wheat farmers but it's a new type of frontier for golfers in the inaugural Wildhorse Ladies Golf Classic.
With that comes all sorts of experiences, like more interactions with the gracious Indian Tribes hosting our event - Cayuse, Walla Walla, and Umatilla. Beyond that, we are surrounded by the culture of the wild-west town of Pendleton, home to the famous Pendleton Wool company and the Round-Up that is set to start in one week.
When we weren't trying to commit to the lines on our tee shots, players flocked to the original Pendleton wool factory. Amidst piles of wool and particular patterns, the sounds of the mill still spin in the background as it has for a hundred years. It is a taste of an old western town with a modern touch.
A few miles down the road, the Pendleton Round-Up arena awaits the arrival of cowboys, country singers, and cattle. Set to start on the 10th of September, the traditional spectacle will return to the western town as it has every fall for over 100 years.
However, for us this is just the start. Thanks to the hospitality of the Wildhorse Casino and the surrounding community we've been afforded the opportunity to forge a tradition of our own. We'll learn to pick out haystacks as targets and create our own Pendleton patterns as we plot our way around the course.
Who knows what kind of history we will make this week? As players, our hope is that it will align with the warm welcome we've received. When the final putt drops on Sunday afternoon, there will be one "Wildhorse" of our own standing at the top of the leaderboard, and a new western tradition we hope to carry forward for years to come.