It's no secret that golf teaches you a lot of valuable things such as patience, determination, and perseverance. But perhaps the greatest lesson that's rarely ever talked about is family.
Yes, golf taught me about family.
I grew up in Charlotte, North Carolina, and when I was in middle school, my dad would always tell me that golf was great because for those two- to four hours on the course, he'd have my undivided attention and I'd have his.
Golf wasn't just a sport to us. It was about family and relationships.
It was also about being in the moment and having fun. Without any of that, I wouldn't be traveling the country and playing professional golf. I wouldn't be where I am today, period.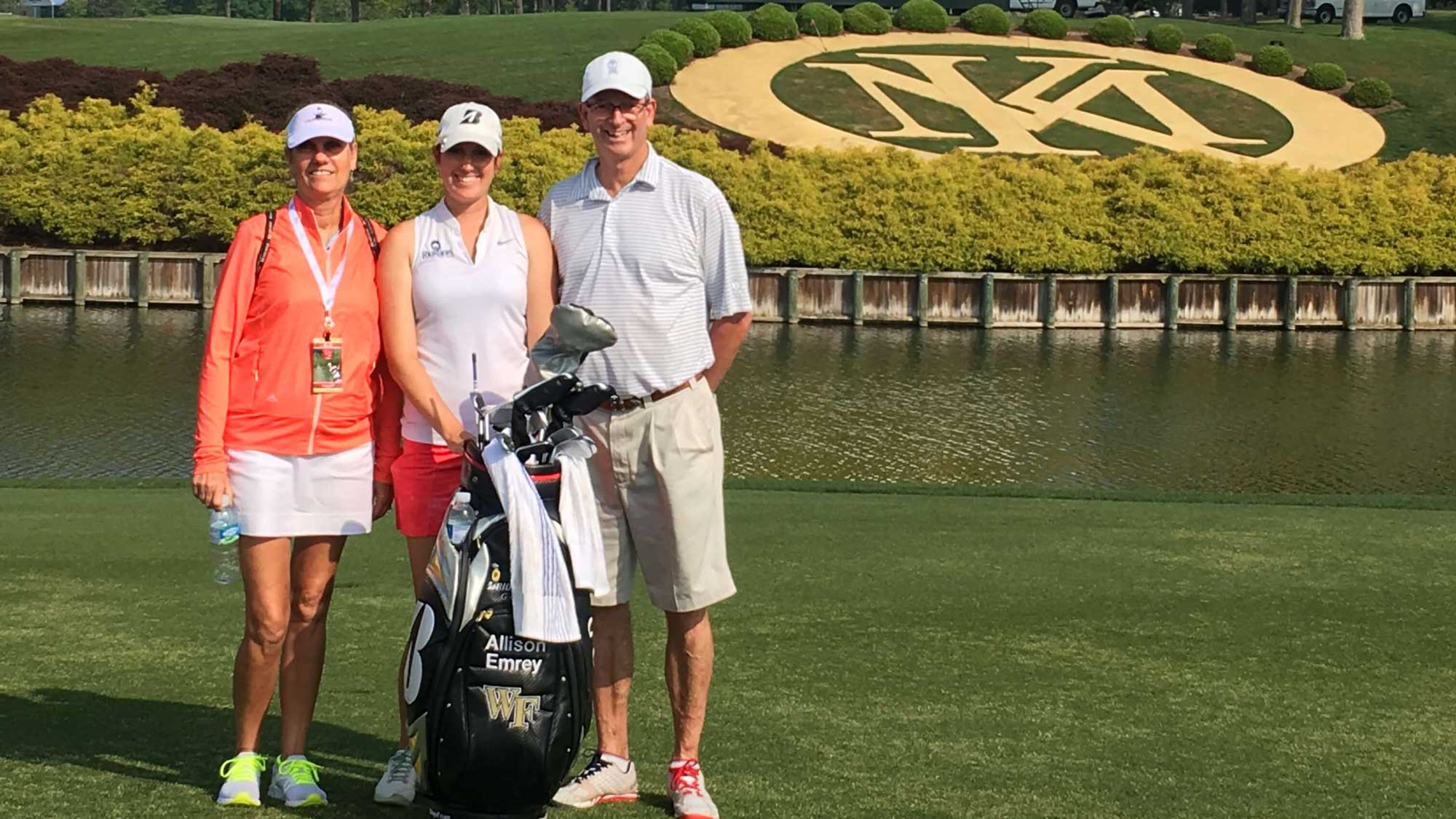 A friendly wager
I believe some tend to overlook the importance of fun, especially at a young age. My parents always made golf fun. They never put any extra pressure on me. I was definitely competitive, but it was also something I never took too seriously.
I truly believe that's why I grew to love the game as much as I did and still play it to this very day.
When I was five years old, my dad took my older sister and me out to play nine holes on Friday nights. There was always some little wager between us. It was usually something along the lines of the winner getting to drive the golf cart to the next hole.
Not to toot my own horn but I usually won.
My sister would get so mad because I'd win the hole with the bathroom. So, it was always a longer drive and I had plenty of time to rub it in. Things got hilarious when I'd win the hole with the speed bump and got to drive over that as well.
Of course, we'd all go out for pizza afterwards. It really was a win-win for everybody.
Those early moments with my family made me fall in love with the sport. Who would have thought those fun family Fridays would lead to earning my status on the LPGA Tour?
Coming to a crossroads
Earning my LPGA Tour status was something I'd thought about my whole life. The coolest part was having my dad right there beside me. We started this journey together, and it was only fitting that I achieved that milestone with him.
Admittedly, though, the journey was beyond challenging. Despite the reward at the end, 2021 was the toughest year of my career. I came to a crossroads. I had been playing on the Epson Tour since 2016. It was time to put up or shut up. I had to put everything into improving my golf game and find success or it was time to move on to something else.
It wasn't like I had a plan to retire. But I knew the time was coming if I didn't play well.
The six-shot comeback
Then it happened. In May of 2021, I won the IOA Golf Classic in Longwood, Florida.
That first victory felt like a weight lifted. It wasn't just the victory. It was the way it happened that made me really appreciate the journey. I had to come from six shots back on the last day. It was more of a situation of things just falling into place.
I never gave up because that love for the game was always there.
And clearly, I have my family to thank for that. I try to hammer home the importance of having fun and playing for the love of the sport when mentoring junior golfers and some of the young girls on the Peggy Kirk Bell Tour.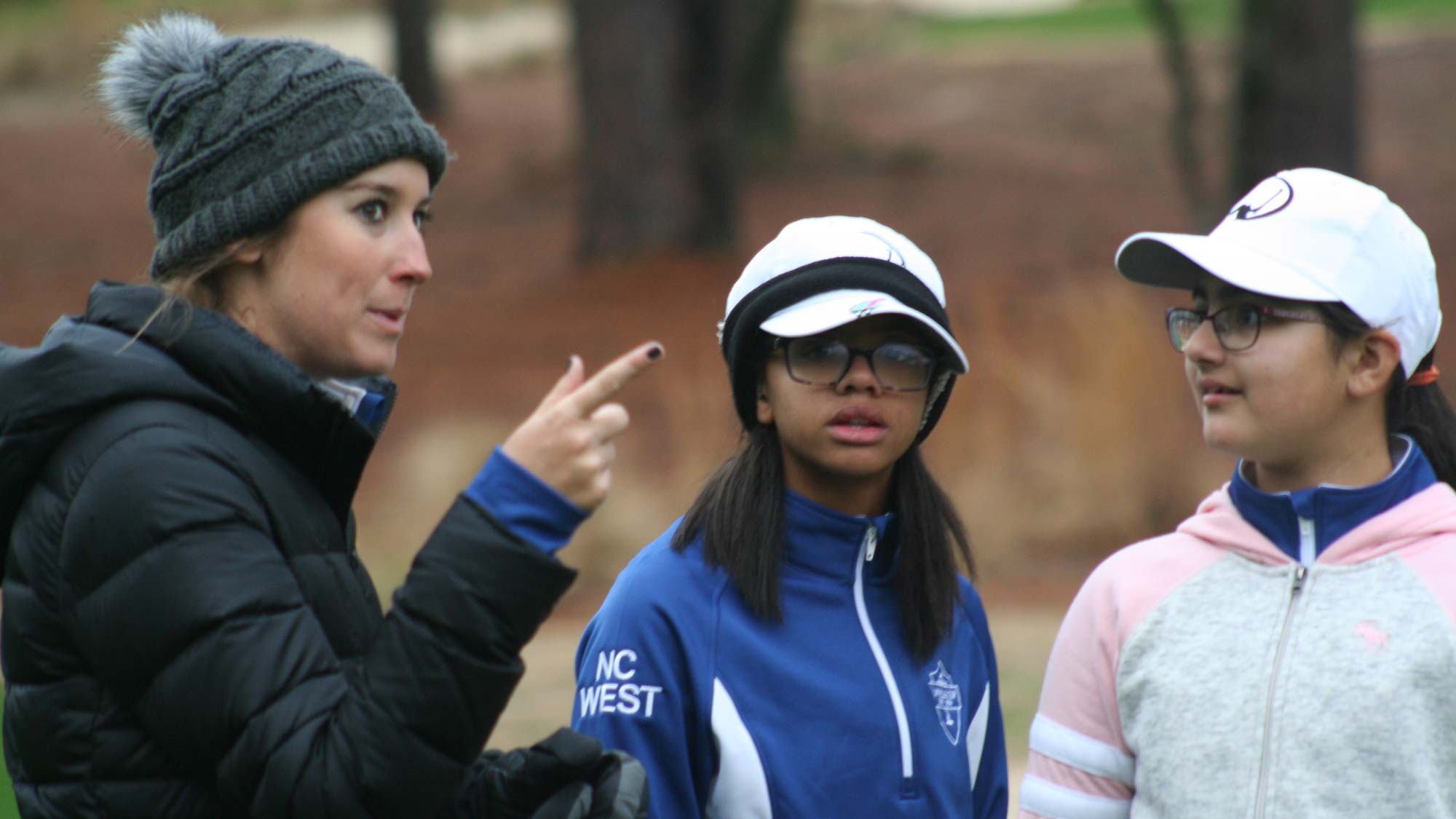 Some of my fondest memories when I was a little girl on that tour were meeting new friends and keeping in touch over the years. We'd all go out to dinner with our parents after the tournament rounds, and it just made golf more fun.
I want those young girls to understand that golf isn't just about winning and losing. It's about the relationships you develop along the way. I was fortunate enough to create lifelong friends and I hope to make many more down the road.
I even met my fiancé while attending and playing golf at Wake Forest University. We're hoping to finally tie the knot in April, assuming we don't have any setbacks due to the pandemic.
I'll keep my fingers crossed to finally walk down the aisle. In the meantime, I'll just keep swinging on this golf dream of mine.