Life on the road can get tiresome fast, especially when it's for at least half of the year. 21 events means 21 different forms of housing. Some stay in hotels, some in air bnbs, and some are hosted by families in the communities. Each week they're in a different space with different accommodations.
Dorsey Addicks is the exception. She bought an Airstream in July of 2020 and changed the way she and her dad live on the road. Addicks says the Airstream has completely taken away the monotony of travel, as she doesn't have to constantly pack and unpack her clothes. She calls her Airstream a New York apartment on wheels.
"It's been an awesome journey in it," said Addicks. "Last week, we were in an air bnb. It's nice and you have more space, but it's not the same. There's something about having your stuff where you want it and being able to cook and sleep in your own bed. It's tough to beat when you live on the road full time."
Many professional golfers experience burnout as the season goes on. Their life becomes travel, practice, compete, and then they do it all over again the following week. Checking in and out of hotels, sleeping in different beds and sometimes having limited options for meals only accelerates that repetitive, exhausting feeling. Addicks says that her Airstream has helped alleviate that, as it gives her more consistency and stability when she's not on the course.
"I think it's really easy to get burnt out living on the road full time," said Addicks. "It's a lot. Sleeping in the same bed each week keeps me fresh and keeps my body feeling good. For me, it's been more enjoyable traveling and the burn out hasn't been as quick to come on each year."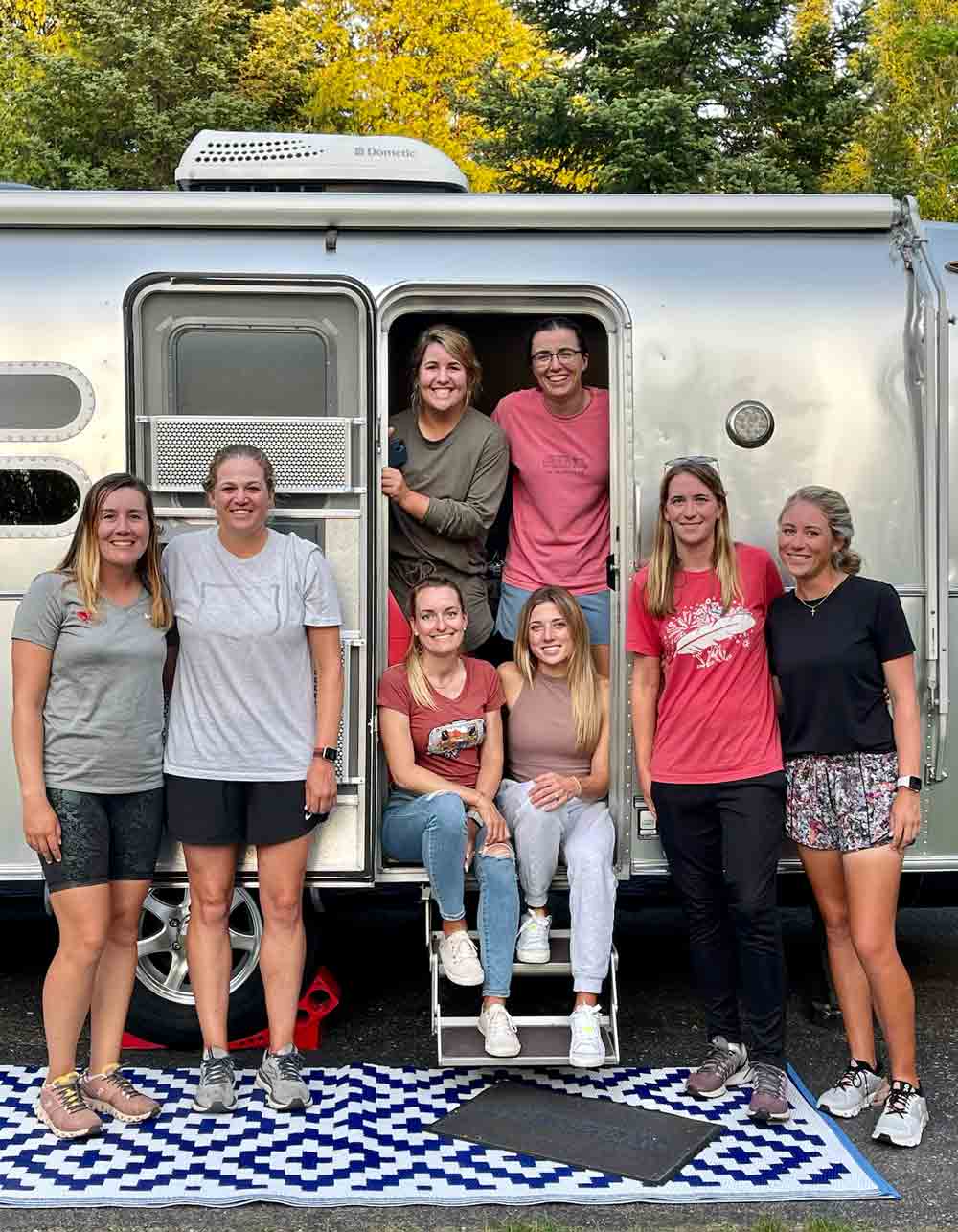 Addicks shares her home away from home with other women on the tour, giving them a place to hang out and an escape from being cooped up in a hotel.
"It's super fun," said Addicks. "We're all grinding out here every day and it's tough to separate your life from golf. It's fun when I get the chance to have girls over, be human beings and not discuss golf. We're all very different people off the golf course. It's been a good time with my friends to relax, cook on the grill and just hang out."
Addicks parked her Airstream on a campground in Worley, Idaho this week, just six hours away from her home in Montana. She's excited to tee it up in the Northwest on a course she's familiar with.
"It's awesome," said Addicks. "It really feels like a home game for me, just being back in the Northwest. I'm stoked and can't wait to tee it up this week."