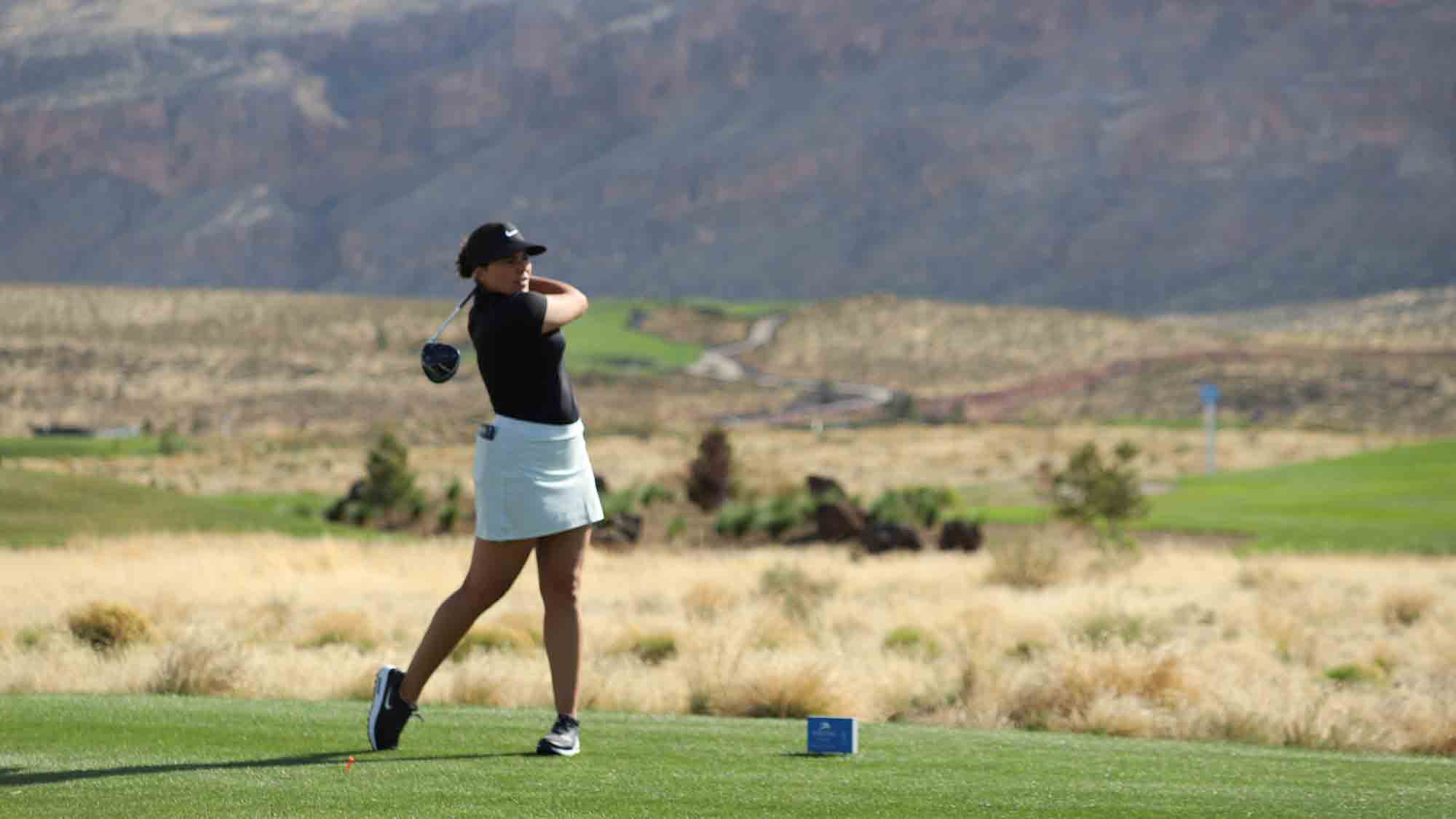 SHEARY CARDS FIRST ROUND 6-UNDER 66
In only her third appearance since undergoing shoulder surgery, Natalie Sheary (New Britain, Connecticit) found a rhythm on day one at Copper Rock Golf Course, carding a bogey-free 66 with six birdies and tied for the lead heading into Friday.
"Everything feels really good. I felt like my game was starting to come around. I didn't start the season like I wanted to in my first two events, but since it had been such a long time since I had played matches or anything I knew there would be some rust," said Sheary.
"You can practice as much as you want but competitive rounds are completely different. I feel really comfortable with everything I have in my bag, it so it was more about going out there and just trusting myself and playing super confident because that's what I didn't do in the first two tournaments."
Sheary has been competing as a professional since 2011. The Connecticut native has 14 career top-10 finishes, including one win on the Epson Tour at the 2016 W.B. Mason Championship at Thorny Lea. Throughout her career, the Tour has brought her to many new cities including this week.
"From the moment that I saw this on the whole schedule I was looking forward to it; new course, new views, new state that I had never really been to before," said Sheary. "Driving up here I didn't really know what to expect, but then you pull up and it's a beautiful golf course with beautiful views, and it's one that they really take care of really well. To be able to have the community behind us and grow with them as a tournament is something super special."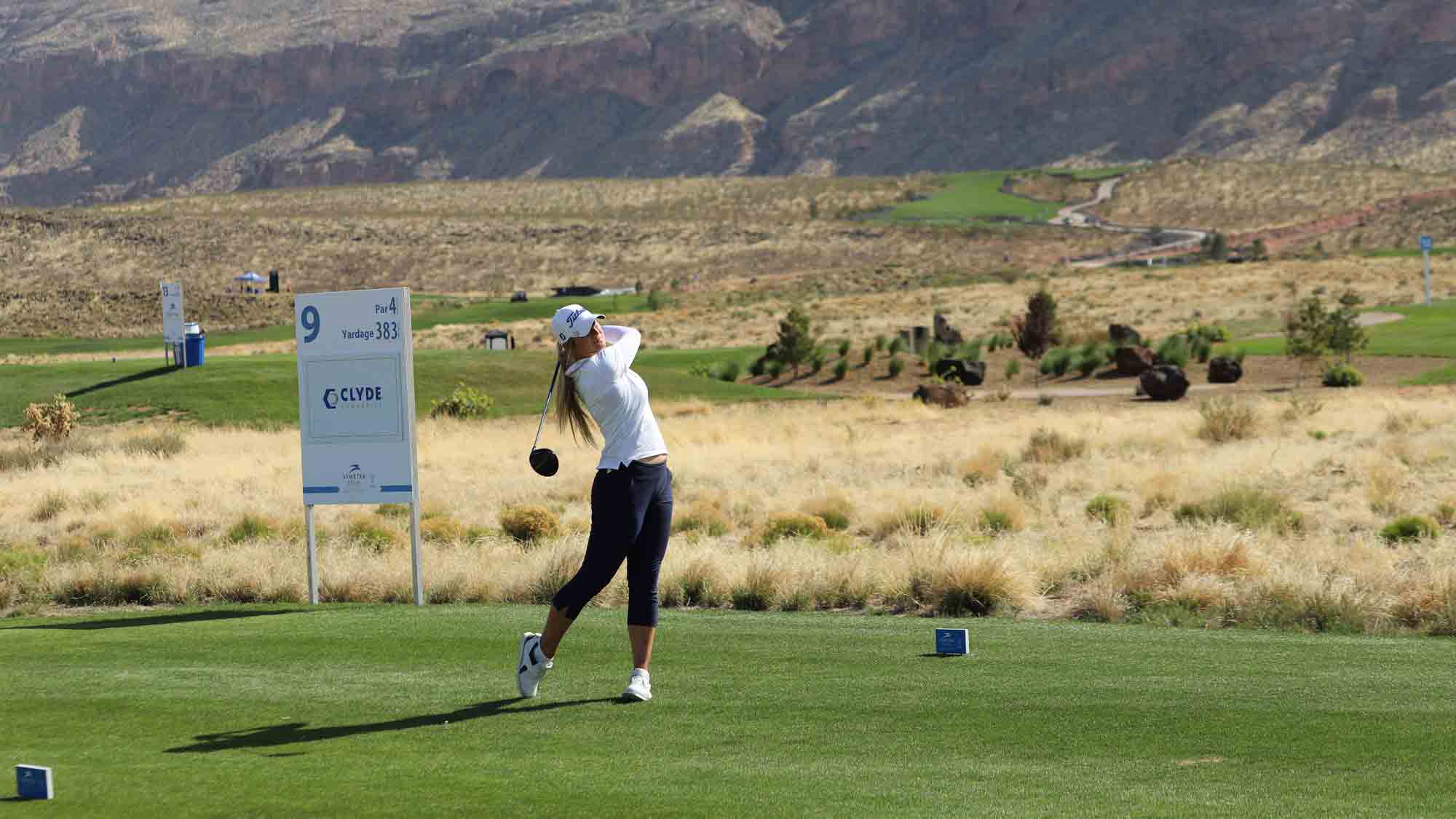 2020 EPSON RISING STAR TARDY TIED FOR FIRST AFTER 18
In the first round of the inaugural Copper Rock Championship, Bailey Tardy (Norcross, Georgia) carded a 6-under par 66 to head into Friday tied for first. Hitting 17 out of 18 greens helped Tardy card five birdies and one eagle on the front nine and shoot even on the back.
"I hit a drive down the middle and it kicked to the left. Then I had a downhill lie and didn't even shoot at the pin," said Tardy. "I hit it 220 to the front of the green with a 4-iron and it bounced to 8-feet and made the putt. It was a pretty smooth and easy eagle."
The University of Georgia alumna collected $41,380 across 10 starts and finished as No. 6 in the Race for the Card last season. Tardy was named the 2020 Epson Rising Star after claiming four top-10 finishes, including a career best runner-up in the FireKeepers Casino Hotel Championship at Battle Creek Country Club thanks to rounds of 72-67-66.
"I played pretty solid last year. I always knew that I could compete and last year I just proved it to myself. I made a lot of eagles last year too, so when I am in those positions now, I am getting used to it and not as tense as I was last season," said Tardy. "I am more comfortable seeing my name on the leaderboard, last year gave me a lot of confidence."
Tardy will tee off at 11:54 AM MDT at Copper Rock Golf Course for the second round.