(March 10, 2021) – The Epson Tour will start the 2021 season at Longbow Golf Club in Mesa, AZ for the inaugural Carlisle Arizona Women's Golf Classic from March 18-21. The "Road to the LPGA" members ready to return after months of preparation will be joined by three amateurs looking to gain experience at the next level.
Tournament host, Longbow Golf Club, extended their sponsor exemption to Rose Zhang (Irvine, California). While only 17-years-old, Zhang is no stranger to the professional stage. She made the cut in her first LPGA Tour event three years ago at the ANA Inspiration and finished T60. Since then, she has competed in several other LPGA Tour events including two U.S. Women's Opens and recorded a career-best Tour finish of T11 at the 2020 ANA Inspiration.
"Rose first played in competition at Longbow Golf Club as a 13-year-old high school freshman in the 2017 AJGA Heather Farr Classic. Since then, her accomplishments on the course have earned her rankings across the board and she consistently is a leader on the AJGA circuit where she is number one in Rolex AJGA girl's ranking," said Bob McNichols, the General Manager of Longbow Golf Club. "I have no doubt Rose will challenge the field of competitors here in Mesa."
Beyond her experience on the professional level, she continues to add to her amateur career resume. Zhang currently ranks No. 1 in both the Rolex American Junior Golf Association (AJGA) Rankings and the World Amateur Golf Rankings (WAGR). Most recently, Zhang claimed the 2020 U.S. Women's Amateur Championship defeating defending champion and now professional Gabriela Ruffels (Melbourne, Australia). Last fall, Zhang announced she will attend Stanford University and compete for the Cardinals.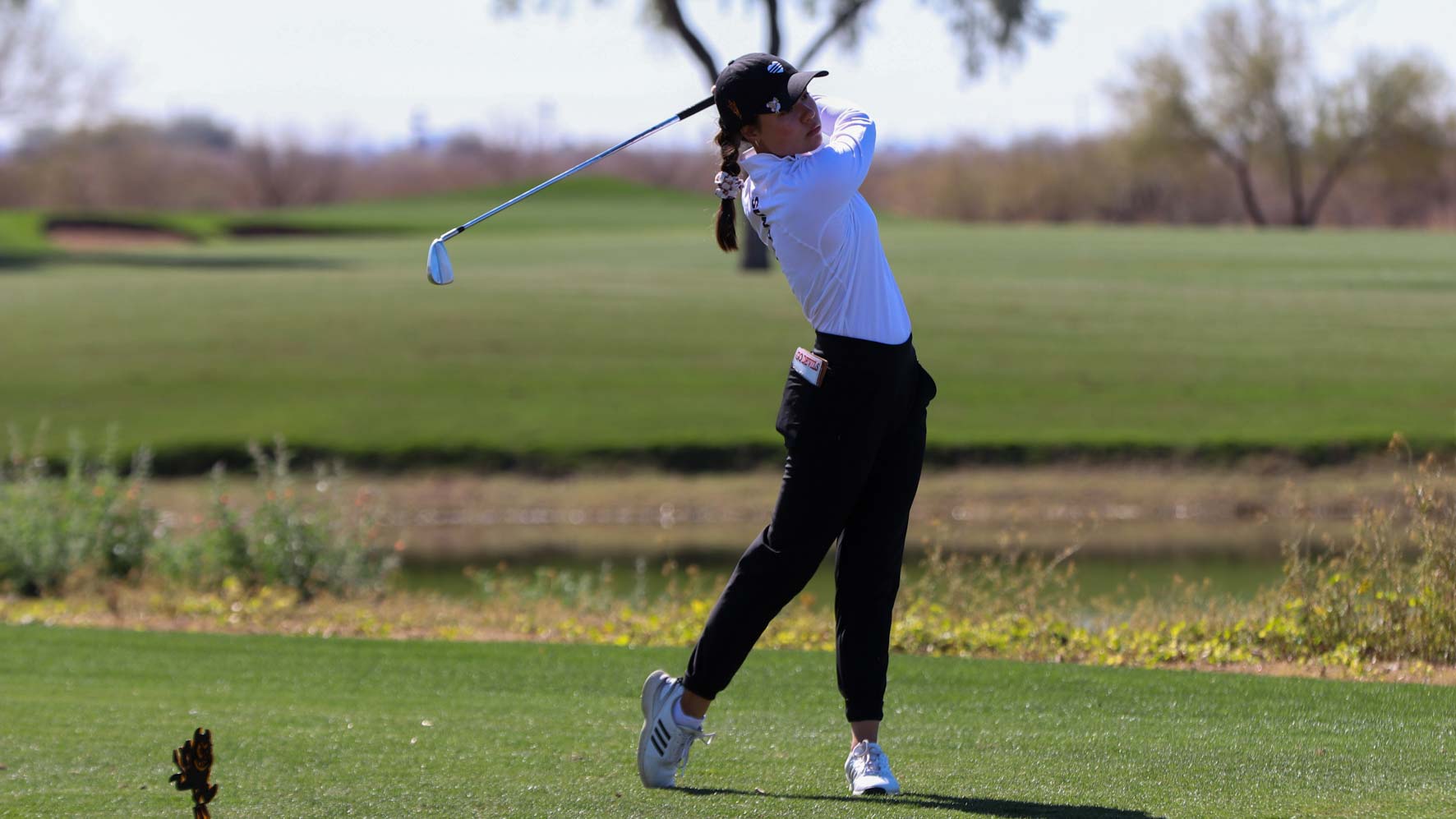 After receiving sponsor invites from Carlisle Companies, Olivia Mehaffey (Belfast, Ireland) and Ashley Menne (Surprise, Arizona) will also be joining Zhang in the field next week. Mehaffey found success in golf prior to coming overseas for her collegiate career. In 2016, she won the Irish Women's Open Championship and the Welsh Ladies Open Stroke Play Championship, and helped lead the Great Britain & Ireland team to the Curtis Cup victory. The four-time All-American Sun Devil made her first appearance in a professional event at the 2016 AIG Women's Open. In 2020, Mehaffey made the cut at the 2020 ANA Inspiration and also competed in the AIG Women's Open and U.S. Women's Open.
Menne, on the other hand, will be competing in her first LPGA or Epson Tour event next week. She might not have as many professional tournaments under her belt, but she certainly knows desert golf. Menne was a three-time AIA Division I Individual State Champion and won the Arizona High School Girls Golfer of the Year Award at the AZ Central Sports Awards each of the four years she was a Gator for Xaiver Prep. She currently is in her freshman year at Arizona State University.
"On behalf of the Sun Devil Women's Golf team, we are excited to have Olivia and Ashley be invited by Carlisle Companies to play in the Epson event coming up in Mesa, Arizona at the Longbow Golf Club," said ASU Women's Head Coach Missy Farr-Kaye. "It is exciting to see these talented young ladies compete at such a high level in our own backyard. We are looking forward to watching our Sun Devils compete in such a premier women's golf tournament that is the pathway to the LPGA Tour."
Action gets underway at 7:00 a.m. local time all four days. Play will start off No. 1 and No. 10 tee for the first three rounds and the final round will all be off No. 1. A trophy presentation on No. 18 green is set to follow final round play.