LONGWOOD, Fla. — A total of 144 players will take on the challenge that Alaqua Country Club presents starting Friday with the first round of the eighth annual IOA Golf Classic presented by RP Funding.
Three featured groups highlight the competition for the seventh event of the 2021 Epson Tour season.
Laura Wearn, Frida Kinhult, Marta Sanz Barrio (No. 1 tee, 1:36 p.m.)
Defending champion Laura Wearn (Charlotte, North Carolina) returns this week to Alaqua County Club where she won her third professional title on the Epson Tour. Her first time in the winner's circle on the "Road to the LPGA" was at the 2016 Gosling's Dark 'n Stormy Classic. Wearn was a two-time All-Southern Conference performer for the Furman University Paladins. Her season-best finish this year is T20 at the IOA Championship presented by Morongo Casino Resort & Spa
Frida Kinhult (Fiskebackskil, Sweden) is one of eight players in the field representing Sweden and is looking to continue her rookie season on the Epson Tour this weekend. Kinhult was both a three-time medalist in her year and a half at Florida State University and a member of the victorious International Team at 2019 Arnold Palmer Cup. Last year, Kinhult finished No. 4 in the Race for the Card and this week she is coming off her fourth-career top-10 finish, a T6 result at the Epson Classic.
The 2019 IOA Golf Classic Champion, Marta Sanz Barrio (Madrid, Spain) joins this featured group. Sanz Barrio was a three-time All-SEC Second Team selection for Auburn University and won the 2014 Ingaro Ladies Open on the Ladies European Tour (LET) Access Series.
She represented her native country in the 2018 Mediterranean Games in Nou Estadi de Tarragona, Spain, leading Spain to the team title and capturing individual medalist honors.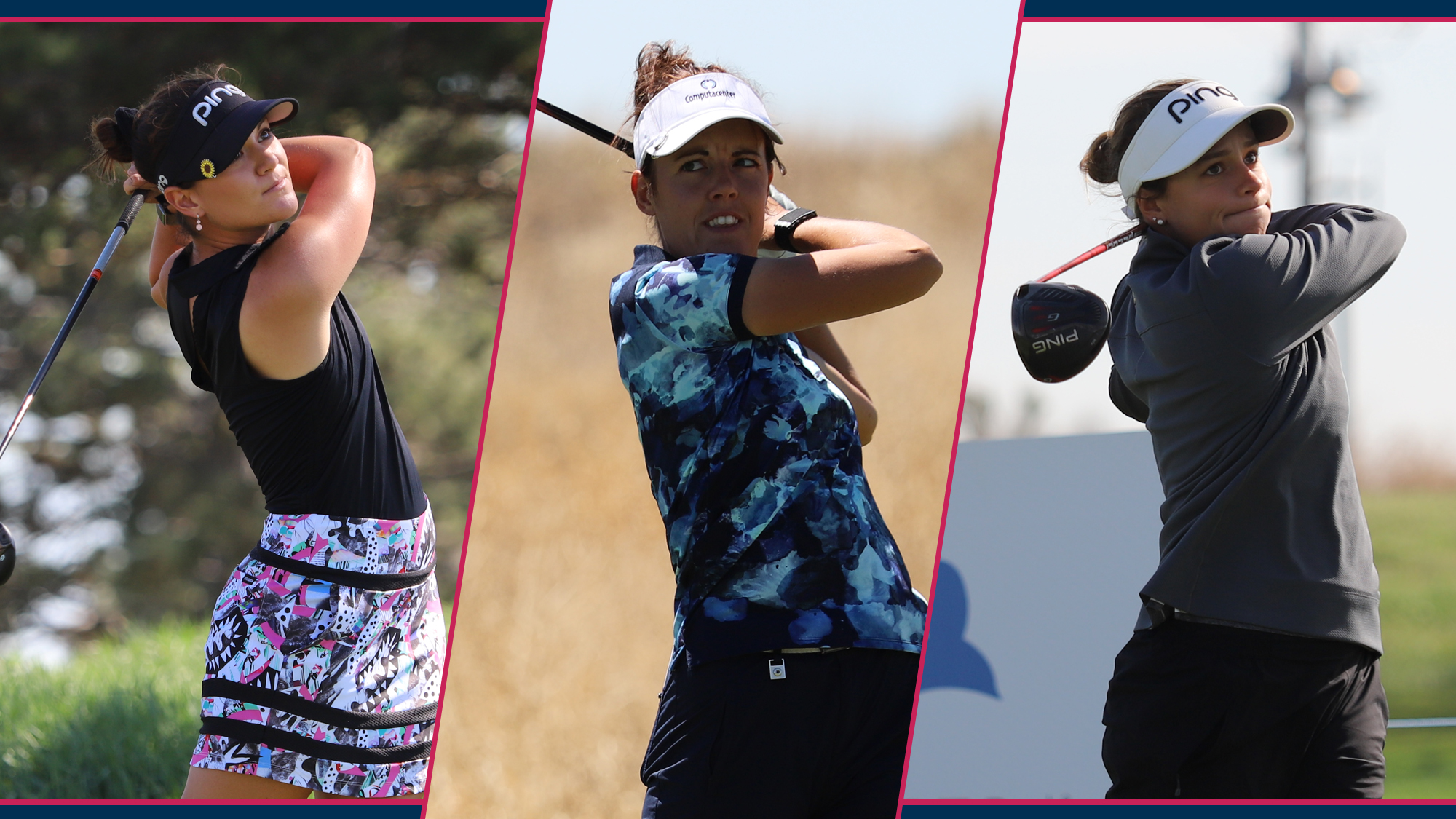 Haylee Harford, Meghan MacLaren, Amanda Doherty (No. 10 tee, 8:32 a.m.)
Haylee Harford (Leavittsburg, Ohio), a four-time All-Southern Conference performer for Furman University, kicks off the second featured group in Longwood, Fla. She was a member of Team USA in the 2019 Arnold Palmer Cup and tied for seventh at the inaugural Augusta National Women's Amateur. Harford recorded her career-best result last year at the 2020 IOA Golf Classic with a runner-up finish after a two-hole playoff. Harford started this season with a fourth-place finish at the Carlisle Arizona Women's Golf Classic and currently sits at No. 9 in the Race for the Card.
Epson Tour and LET member Meghan MacLaren (Wellingbourough, England) has two wins on the LET (2018 and 2019 Women's New South Wales Open). Last year, she competed in the Rose Ladies Series presented by American Golf, taking the win at Moor Park Golf Club in Hertfordshire, England. This season "No Laying Up" has joined MacLaren's team of sponsors to support her this year. In six starts this season, MacLaren has two top-15 finishes.
This trio is rounded out by rookie Amanda Doherty (Atlanta, Georgia), as she comes off one of two top-10 finishes this season. The Florida State University alumna was a two-time team captain who earned All-American Honorable Mention honors from Golfweek in 2018 and 2020. Doherty competed in the 2019 Augusta National Women's Amateur, finishing in a tie for 21st. Last year at Alaqua Country Club, Doherty finished T5 with Ana Belac, Bailey Tardy and Dewi Weber.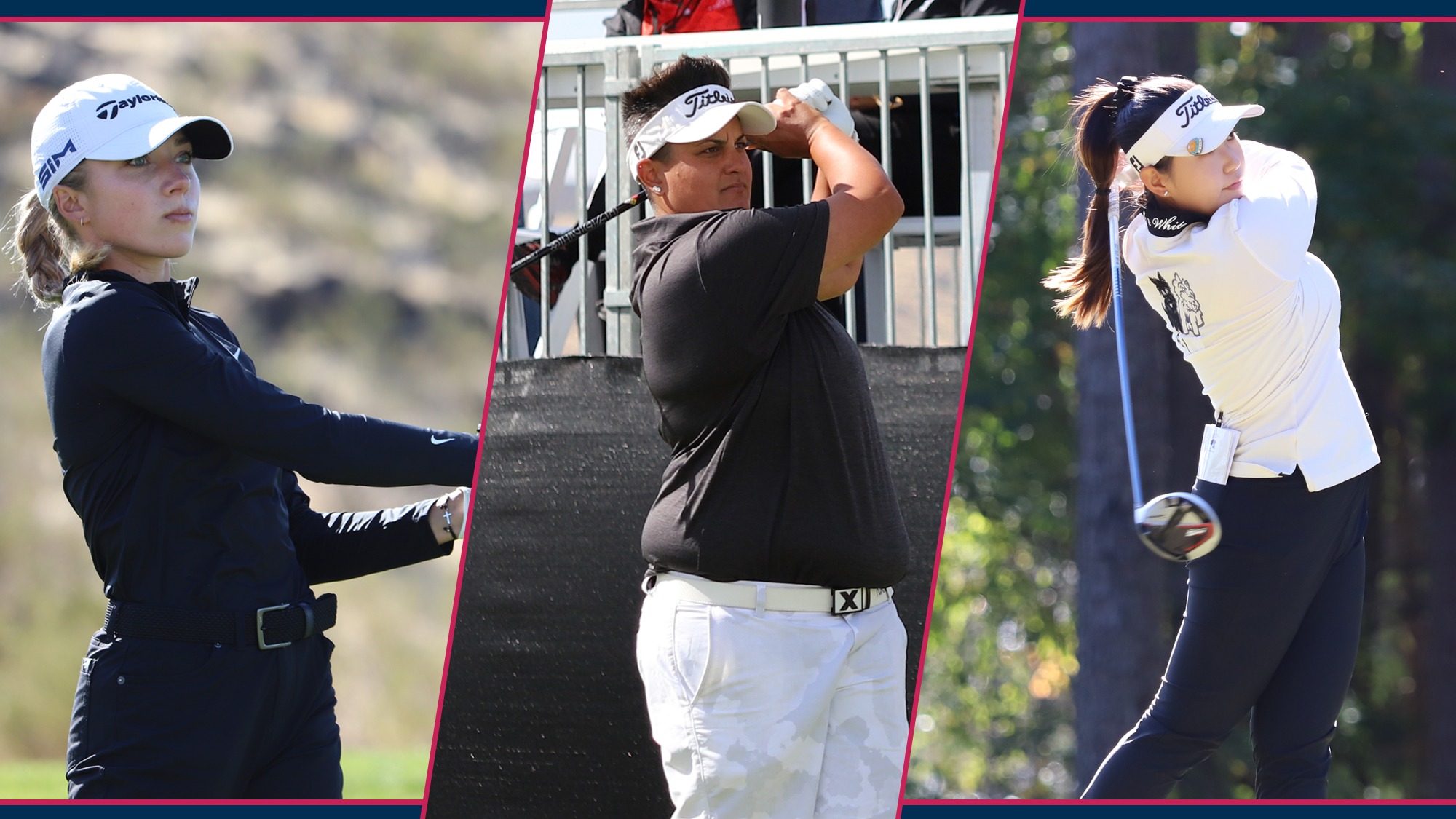 Sierra Brooks, Daniela Iacobelli, Katie Yoo (No. 1 tee, 8:10 a.m.)
University of Florida alumna Sierra Brooks (Orlando, Florida) is a two-time winner on the Eggland's Best Golf Tour. Brooks also was the 2019 NCAA Division I Women's Golf Championship Individual runner-up and secured a T10 finish at the inaugural Augusta Women's National Amateur in 2019. Last season, Brooks earned three top-10 finishes in 10 starts, including a career-best third at the Epson Tour Championship.
Daniela Iacobelli (Melbourne, Florida) was inducted into the Florida Institute of Technology Hall of Fame in 2014. She has made the cut in the last three events this season and claimed two top-10 finishes. A former Epson Tour graduate in 2012 and 2015, she is a two-time past champion (2012 Epson Tour Championship and 2015 Tullymore Classic) with 25 career top-10s.
Rounding out the final trio is Katie Yoo (Orlando, FL), making three of five cuts so far this year. The Florida native is in her third season on the Epson Tour and has three career top-10 finishes. Last year, Yoo earned her career-best finish of T8 at Mission Inn Resort and Club Championship presented by Insurance Office of America.