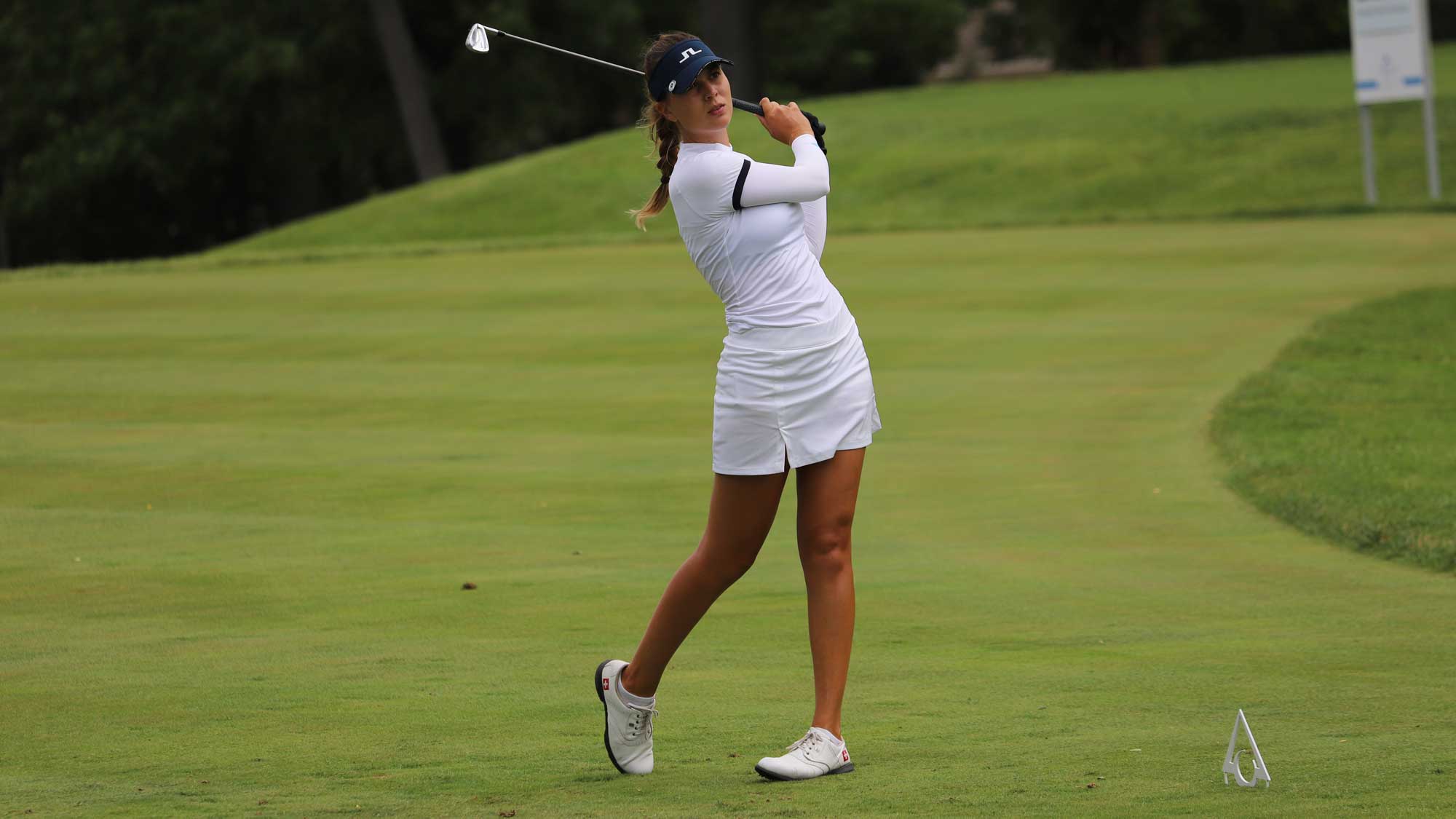 SECOND LEG OF POTAWATOMI CUP TAKES PLACE
In its eighth consecutive year of competition, the Potawatomi Cup series in 2021 started with the Island Resort Championship from June 11-13 at Sweetgrass Golf Club in Harris, Mich. The FireKeepers Casino Hotel Championship in the second of three Epson Tour events sponsored by Potawatomi nation tribes.
As well as the normal purse payout for each event, players receive "Potawatomi Points" with $30,000 in total bonus money to be distributed over the three participating events. The top players in the points standings receive a sum from the prize pool including $5,000 to the Potawatomi Cup winner at the conclusion of the Four Winds Invitational at South Bend Country Club in South Bend, Ind., from Aug. 13-15.
"It is really nice for us players to play for more than the prize fund during these three events. We are all very thankful to for the nation's generosity," said Morgane Metraux (Laussane, Switzerland). "Every little bit of money goes a long way in paying off the season and being able to travel in the best conditions, so the Potawatomi Cup is very appreciated by all of us."
Defending champion Kim Kaufman (Clark, South Dakota) is among the competitors this year. She finished at No. 3 in the 2020 Race for the Card last year after winning the Four Winds Invitational.
Additional past champions include Min Seo Kwak (Seoul, Republic of Korea), Annie Park (Levittown, N.Y.), Laura Gonzalez Escallon (La Hulpe, Belgium), Benyapa Niphatsophon (Bangkok, Thailand), Maia Schechter (Chapel Hill, North Carolina) and Ssu-Chia Cheng (Taipei, Chinese Taipei) from 2014-2019, respectively.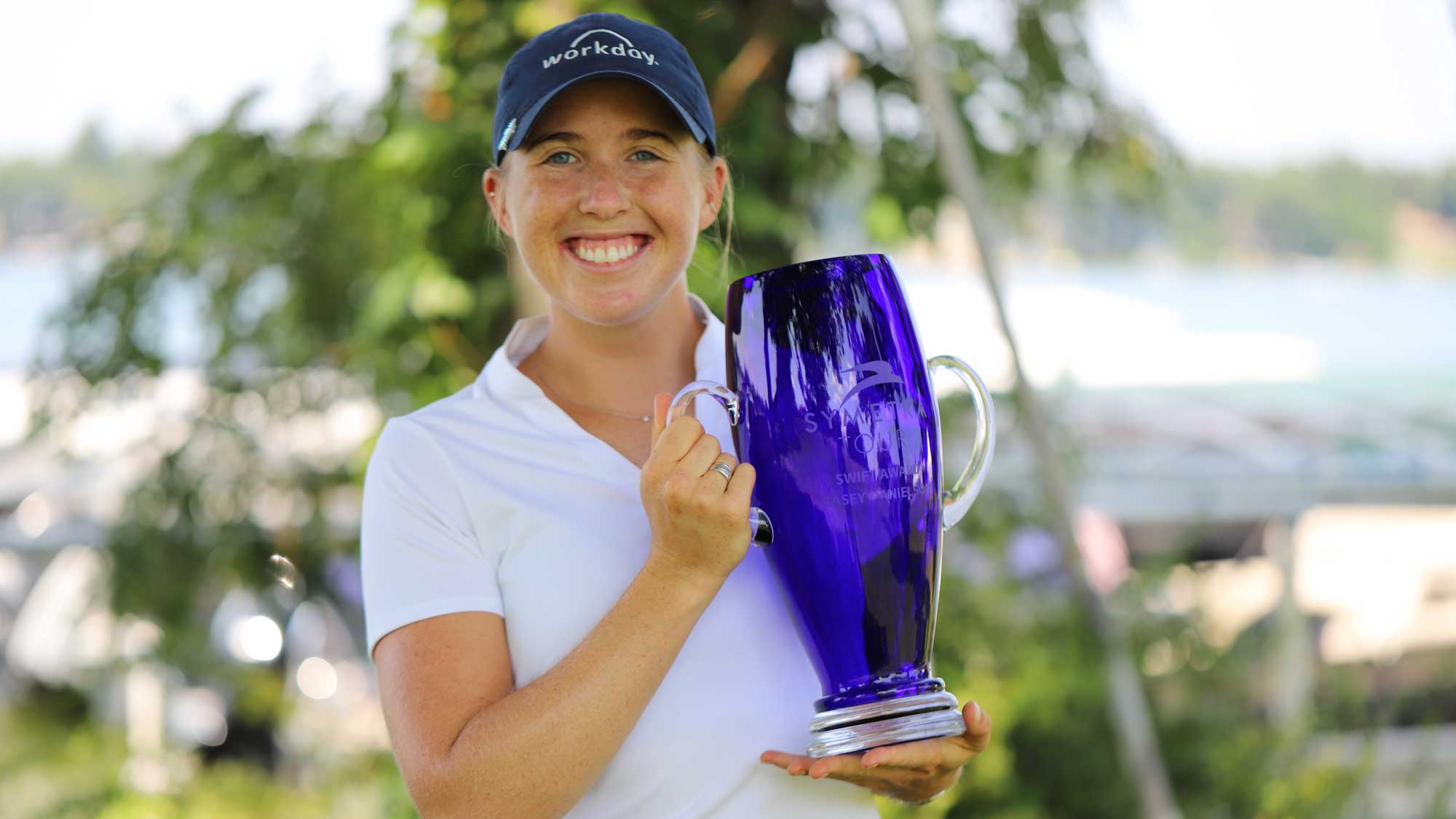 CASEY DANIELSON WINS EPSON SWIFT AWARD
Casey Danielson (Osceola, Wisconsin) was honored with the Epson Swift Award on Wednesday at the FireKeepers Casino Hotel Championship for her outstanding performance during the first half of the season. The Epson Swift Award is given annually to the player that finishes the first half of the season on top of the Race for the Card money list.
Danielson, who has two wins and four total top 10 finishes, has earned $81,160 this season on the Epson Tour. For winning the Epson Swift Award, Danielson pockets $1,500, which does not count towards the money list. The 26-year-old picked up her first win at the Epson Classic after a two-hole playoff against Fatima Fernandez Cano. Her second win came nearly two months later at the Donald Ross Classic at French Lick Resort.
"Eventful is a great way to describe the first half of the season. My first at River Run Country Club was really special, being my first win on the Epson Tour. It kind of felt like a breakthrough. I had always been wondering do I have what it takes. It was a realization that if you are patient and keep working it can work out. I think that is why it felt so special," said Danielson. "The second win felt a lot different than the first. The first I came from behind and it was really the last nine holes and then a playoff. Then the second win at French Lick, I was in contention and in the final group, I was really nervous all day and I had to rely on the mental work I had been doing to stay in the present. It was definitely a challenge but very rewarding."
Danielson already had an impressive resume before coming to compete on the Epson Tour. She was a graduate of Stanford University and helped lead the Cardinal to victory in the 2015 NCAA Division I Women's Golf National Championship. The Epson Swift Award also comes with the chance to make a $1,000 donation to the charity of the players' choice, which Danielson is in the process of selecting.
"No way. Wow. I am really honored. That kind of feels like the cherry on top to a very eventful first half of the season. What a surprise," said Danielson. "I would love to give (the donation) some thought. That is a really special part of this award and I am thankful (for Epson) giving me the opportunity to do that."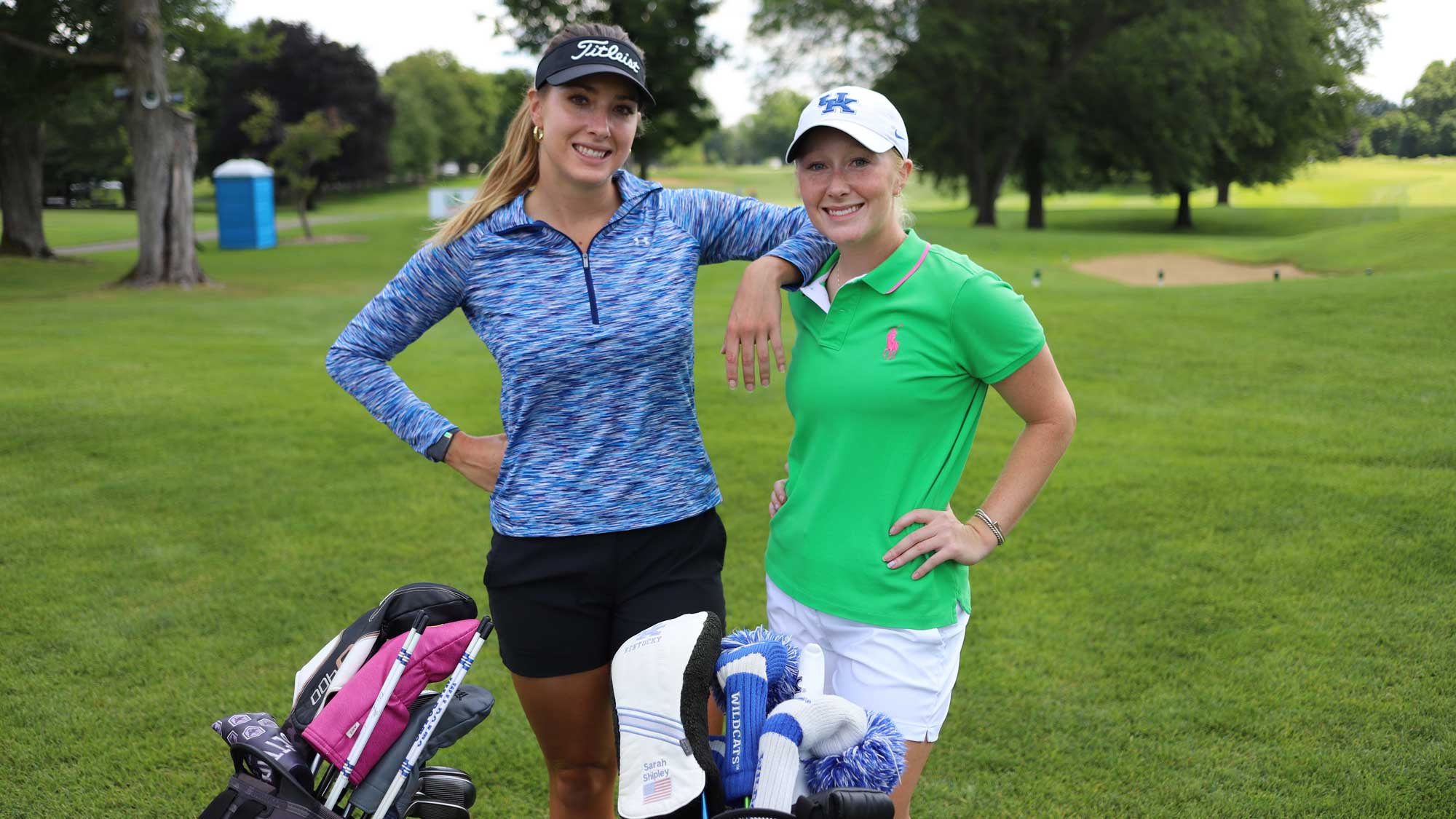 SHIPLEY SISTER PLAYING THANKS TO EXEMPTIONS
Sisters, Gabrielle and Sarah Shipley (Hastings, Michigan), are this week's local sponsor exemptions. Gabrielle made her first start on the LPGA Tour in the 2019 Meijer LPGA Classic for Simply Give after earning a spot in the field through the Monday Qualifier. Younger sister, Sarah, will be competing in the FireKeepers Casino Hotel Championship field for the fourth time in her career but first time as a professional (2017, 2019, 2020).
"Kathy George is amazing. Not only a great person, but she is very supportive of us and we appreciate that so much. To know we don't just have our family, but we have Kathy and the staff. It means a lof when we are out there playing and trying to save as many strokes as you can and make as many birdies as possible," said Sarah.
Sarah recently graduated from the University of Kentucky. She has found success over the years in Michigan throughout her amateur career. In 2019, Sarah won the Women's Golf Association of Michigan Championship. She also tied for sixth at the Michigan PGA Women's Open last year.
"Since graduating I have been on the road to Illinois, Kentucky and Tennessee. Now I am finally back in Michigan with my family," said Sarah. "Two nights ago, I had to unpack my car from my apartment and then pack back up to stay at my grandparents. I'm just excited to see family and have my cousins wedding in a couple of days."
Older sister, Gabrielle, competed at Grand Valley State University where she was named a 2016 WGCA All-American and WGCA Scholar All-American. She has been competing as a professional for a few years now including her start last season at Battle Creek. After being paired with her sister the first two rounds and then posting a final round of even par, she ultimately finished T4.
"We remembered today that we were paired together last year. For me it's just like we are out playing on a normal day and it's nice to play with somebody you know," said Gabrielle. "The other day I was going over my game plan. Throughout the years I can kind of make one, instead of just going out and just hitting the ball, there is more of a strategy. Bringing as much as I can back from last year reminding myself of how I wanted to play each hole. At the end of the day, I am glad I played well last year I can learn from that and remind myself I know I can do this.