HARRIS, Mich. — The ninth stop on the 2021 "Road to the LPGA" takes the Epson Tour to Sweetgrass Golf Club in the Upper Peninsula of Michigan for the 10th annual Island Resort Championship from June 11-13.
Three featured groups highlight the competition for the ninth event of the 2021 Epson Tour season.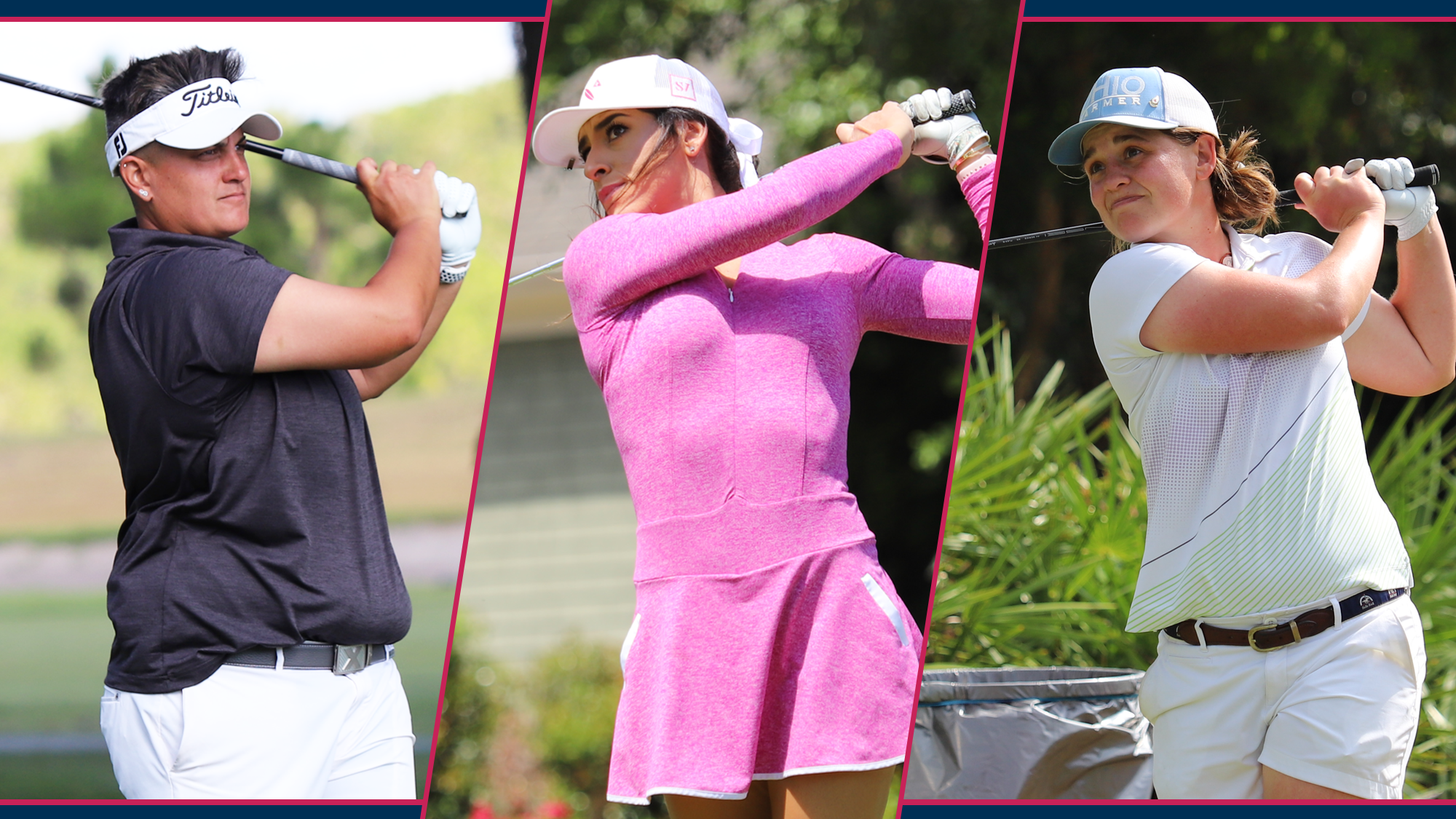 Daniela Iacobelli, Allie White, Savannah Vilaubi (No. 1 tee, 1:04 p.m.)
The 2019 Island Resort Championship defending champion, Daniela Iacobelli (Melbourne, Florida), was inducted into the Florida Institute of Technology Hall of Fame in 2014. She has claimed 25 career top-10 finishes, two of which came earlier this year at the Epson Classic and Garden City Charity Classic. The former Epson Tour graduate in 2012 and 2015 is a three-time champion (2012 Epson Tour Championship, 2015 Tullymore Classic and the 2019 Island Resort Championship).
Allie White (Lancaster, Ohio) joins the trio coming into the week after competing in the 2021 U.S. Women's Open. The University of North Carolina alumna was a 2011 ACC Team Championship winner and NGCA Academic All-American. This season, White has made three cuts in six starts and has a season-best finish of T10 at the Carlisle Arizona Women's Golf Classic.
Rounding out the first featured group is Savannah Vilaubi (Downey, California) who won the 27th CoBank Colorado Women's Open last week. She went into Denver after a T2 finish at the Mission Inn Resort and Club Championship. Last year, Vilaubi smade even cuts in eight starts with two top-10 finishes. Outside of the Epson Tour, Vilaubi has won the 2016 Texas Women's Open, as well as, multiple events on the Cactus Tour. This week she is looking to claim her first win on the Road to the LPGA.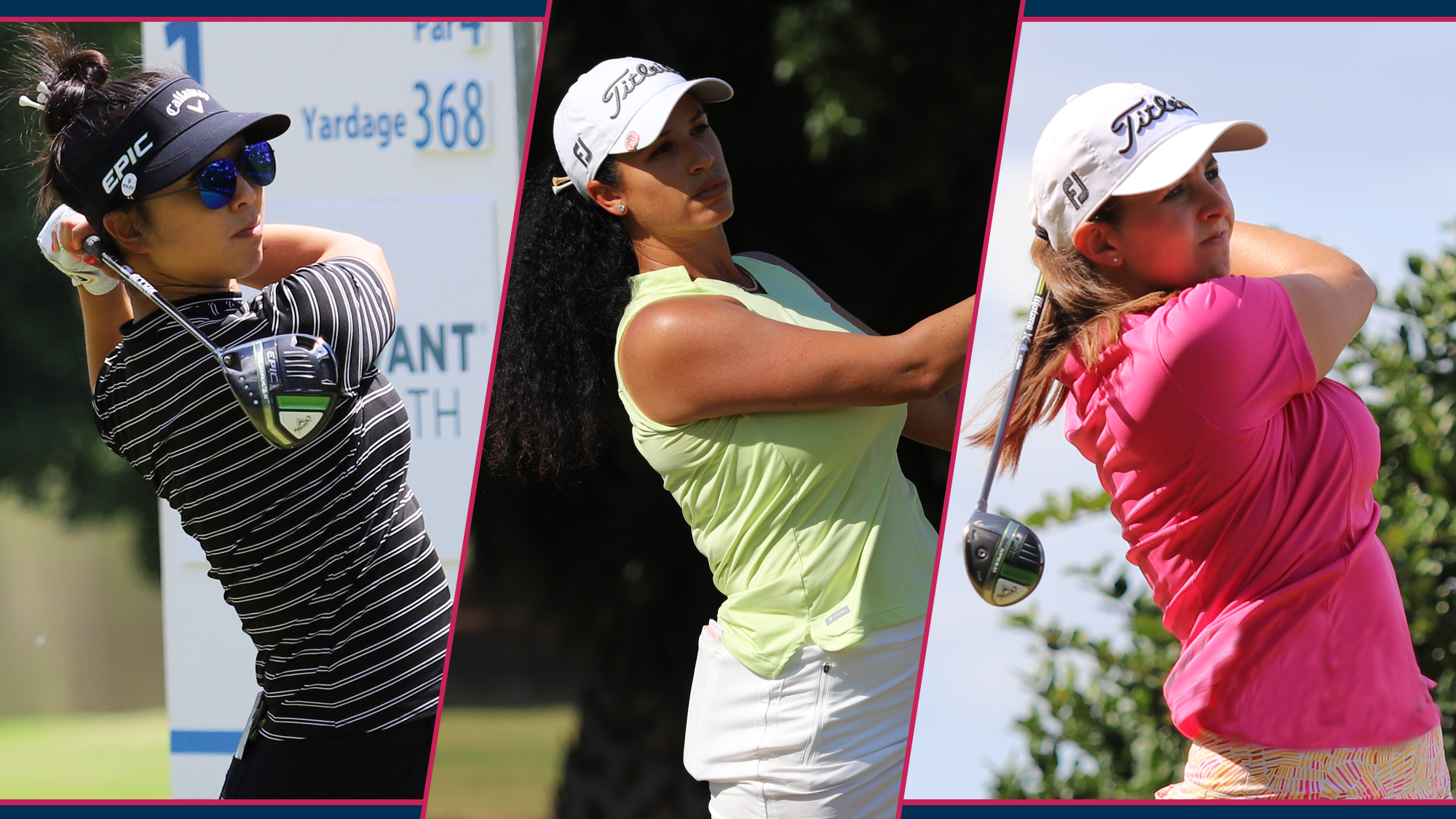 Cindy Ha, Shasta Averyhardt, Sarah Hoffman (No. 10 tee, 7:52 a.m.)
Cindy Ha (Demarest, New Jersey), medalist at the 2014 Rainbow Wahine Invitational for Vanderbilt University, kicks off the second featured group in Harris, Mich. She spent two years with the Commodores and was named to the 2015 All-SEC Freshman Team. Two years ago, she was defeated by Daniela Iacobelli in a one-hole playoff at the Island Resort Championship. While she did not take home the trophy, she did earn an exemption into the 2019 Amundi Evian Championship for her first LPGA Tour start.
Shasta Averyhardt (Flint, Michigan) is competing in her home state this week. The Jackson State University alumna owns three career top-10 performances on the Epson Tour. Last year, Averyhardt ended the season fifth in average driving distance (277 yards). This week is Averyhardt's fifth start of the season and third appearance at Sweetgrass Golf Club.
Sarah Hoffman (Saline, Michigan) completes the second featured group and is no stranger to Michigan. She competed at Grand Valley State University where she was a three-time Women's Golf Coaches Association (WGCA) Division II All-American. In 2020, she made five cuts in 8 starts. Hoffman also returned to Michigan last year for her second job as a nurse amid the COVID-19 pandemic to work at Michigan Medicine in Ann Arbor.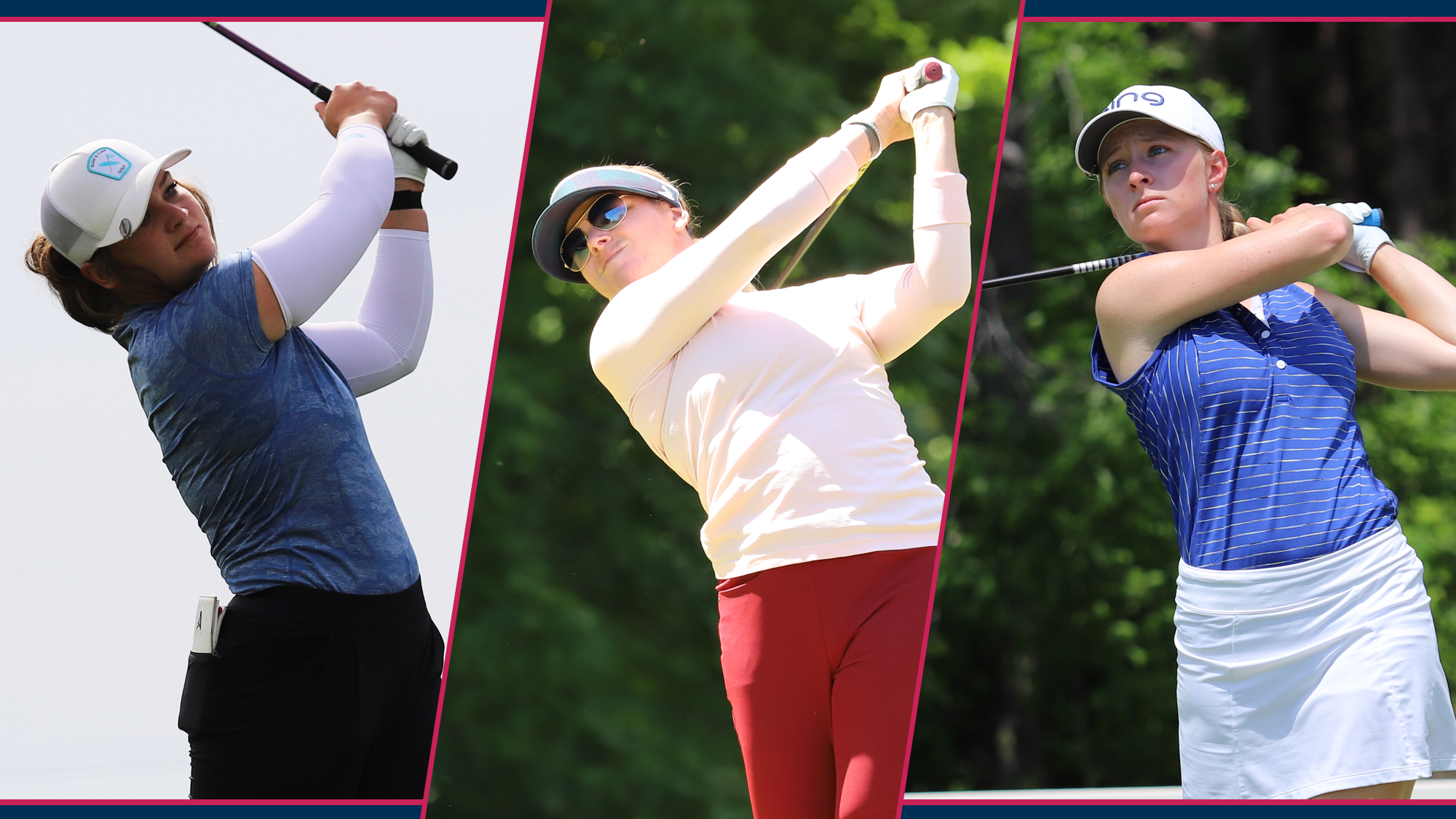 Sarah White, Samantha Troyanovich, Kaitlyn Papp (No. 10 tee, 1:59 p.m.)
Sarah White (Grand Rapids, Michigan) gained membership last season after winning the 2020 Founders Tribute over Sophia Popov. A graduate of Texas State University, White won the 2018 Spring Lake Invitational in Spring Lake, Mich., at Spring Lake Country Club and competed in the U.S. Women's Amateur Championship that same year. Last season, she followed her first Epson Tour win with a top-10 finish at the IOA Championship presented by Morongo Casino Resort and Spa.
Also competing in her home-state this week is Samantha Troyanovich (Grosse Pointe, Michigan). As an amateur she won the 2006 Michigan Junior Girls Amateur Championship and the 2007 Michigan Junior Girls PGA Championship. Troyanovich went on to become a two-time member of the winning NCAA Women's Golf National Championship team (2009, 2010) for Tulane University.
Last week, Kaitlyn Papp (Austin, Texas) made her professional debut at the U.S. Women's Open. Starting Friday, she will continue in her career thanks to a sponsor invite from Island Resort. Papp competed for the University of Texas Longhorns where she was named not only Big-12 Freshman of the Year, but also 2018 Player of the Year. The three-time Arnold Palmer Cup team member competed in the inaugural Augusta National Women's Amateur, as well as named a WGCA All-American (2018 Second Team, 2019 First Team, 2020 First Team).