Finishing with a bogey-free back nine, and making four birdies today, Leslie Cloots (Antwerp, Belgium) is tied for second with two other players one back from the lead at 3-under par in Howey-In-The-Hills.
"I had a good round today. I felt like I hit the ball pretty good. My putting has been going well. Back in Charlotte it was very shaky, but I kind of figured it out last week and today," said Cloots. "The layout here somewhat works out in my advantage. I hit the ball fairly far, and last week that was not an advantage, so for this week it's kind of nice."
In the last two season's Cloots has made two cuts in seven starts. While she may not have many starts on the Epson Tour, she continues to work on her game and hopes to continue this week and take advantage of this week at Mission Inn Resort and Club.
"I have a good setup at home where I can practice and play with pretty good members so I can stay competitive as well," said Cloots. "I have also played in some WAPT as well and mini-tours in the Carolina's, so I am just trying to figure out my game."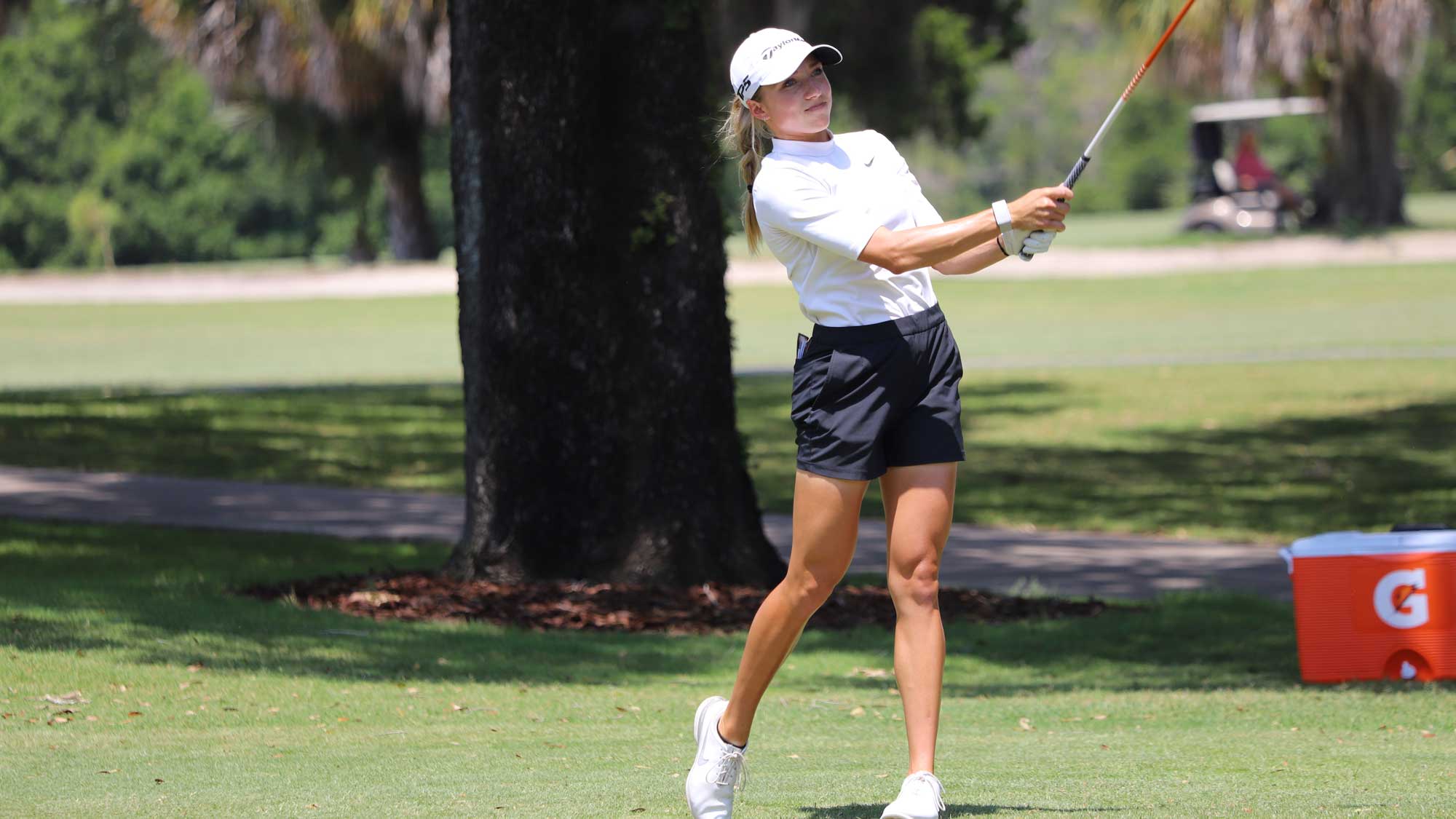 NOTABLE QUOTES
Savannah Vilaubi (-2, T5) on using mental toughness on the course:
"I was really glad to come back with birdies on both those occasions, and it felt great to create my own momentum that way. I knew I had a sound course management strategy so I kept trusting it even in the face of misfires. In the past I've let bogies get to me, introduce doubt too quickly, and disrupt my strategy; but I was proud of myself for being process-oriented today. It's all mental toughness. Creating mental habits that serve you is key."
Maddie Szeryk, (-2, T5) on returning to Mission Inn Resort and Club:
"I think it sets up well for how I shape the ball and since every hole can be challenging it really keeps me in the moment. I'm really happy that I started the week off with a solid round, it's always great to see your hard work pay off."
Sierra Brooks (-2, T5) on playing at familiar terrain:
"It feels great to be back playing Mission Inn for my second time on Epson. I love being home but I also have a lot of great memories here, where I played high school state championships. I ball-struck it very well today and am happy with my driver and approach shots. I've been learning a lot this season and I'm pleased on where my game is trending."
Clariss Guce (-2, T5) on how she played today:
"My putting was definitely my strength today. I think I had one three-putt today but everything else really saved me throughout the day. It's playing a lot different than last year. I think it was a lot drier today compared to last year. Last time I played the course was Wednesday and the greens were a little slower but once I noticed on the first green and made the adjustment."