From the bent grass to cooler weather, Purdue University alumna Paula Reto (Bloemfontein, South Africa) feeling right back at home. Named three-time All-Big Ten First Team and a member of the 2010 NCAA Division 1 Women's Golf National Championship team, Reto is excited to return to Indiana and compete in the Four Winds Invitational for the first time.
"A few weeks ago, I came to practice with my old college coach, Devin Brouse, but I honestly cannot remember the last time I played here competitively," said Reto. "I am proud of the accomplishments we had as a team and individually. Both really helped me build my game for my professional career."
This weekend Reto will be bringing a few years of experience to the plate. Not only did she represent South Africa in the 2016 Summer Olympic Games (finishing T16), Reto made a total of 112 starts on the LPGA Tour from her rookie year in 2014 through 2018. Earning four top-10s and a career-best of solo third at the 2014 Yokohama Tire LPGA Classic.
Earlier this year she finished tied for sixth at the FireKeepers Casino Hotel Championship taking home a check for $5,663. Recognizing she can develop her game every week, she is keeping a mindset of staying in the present at Blackthorn Golf Club.
"Golf is sometimes up and down, and every tournament I try to look back at the last tournament to find what I need to improve on now," said Reto. "It's nice being in an environment you know you've done well, like coming to Indiana for me. That kind of boosts your confidence, and this game is all about confidence. So, this week maybe I will focus more on where I am rather than what I need to do.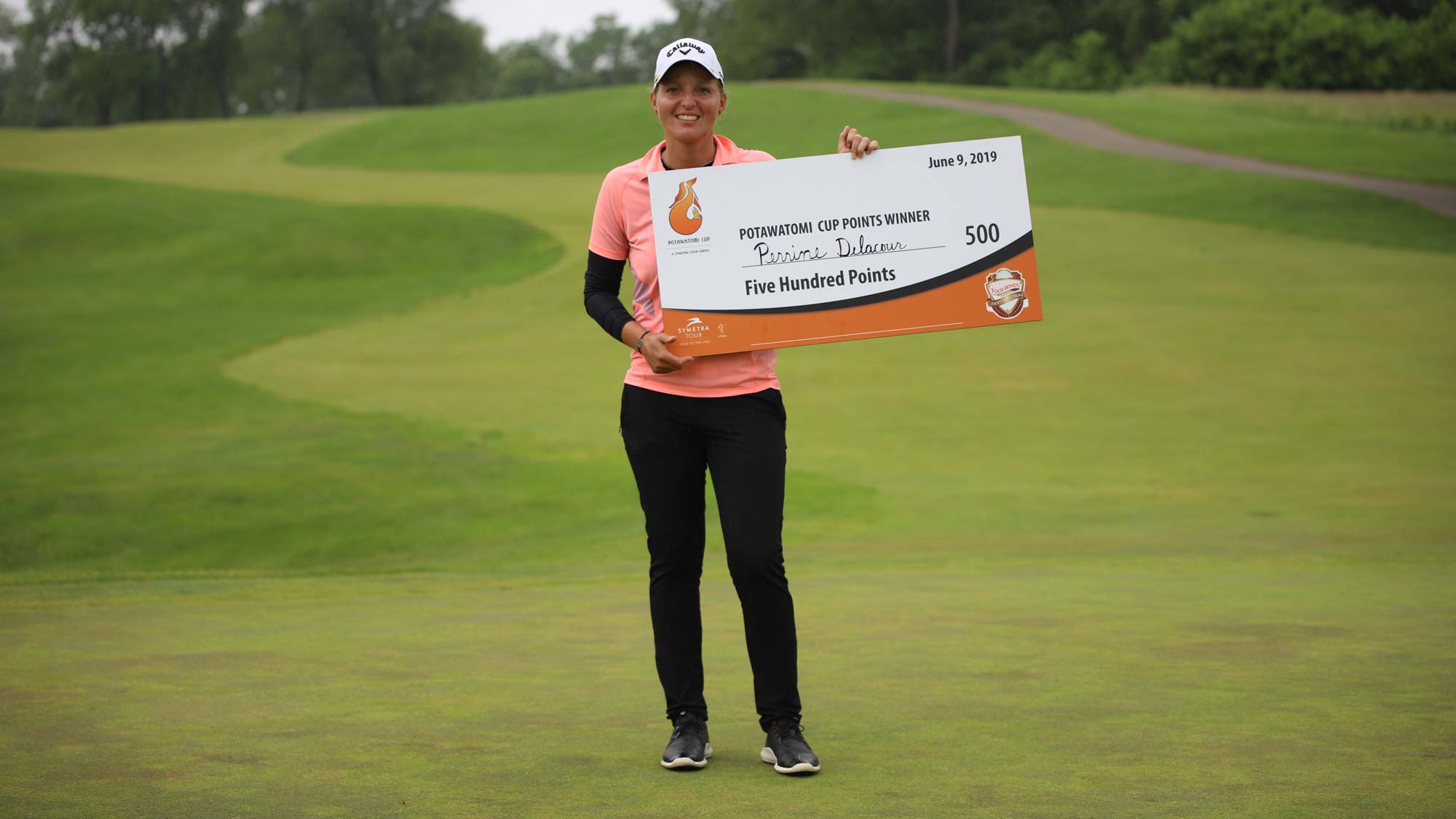 POTAWATOMI CUP DRIVING ON FOR SEVENTH YEAR
Now entering its seventh consecutive year of competition, the Potawatomi Cup in 2020 concludes with the ninth annual Four Winds Invitational from September 4-6 at Blackthorn Golf Club, the last of two Epson Tour events sponsored by Potawatomi nation tribes.
The other tournament on the schedule that is part of the Potawatomi Cup is the FireKeepers Casino Hotel Championship at Battle Creek Country Club in Battle Creek, Mich., which took place July 24-26.
As well as the normal purse payout for each event, players receive "Potawatomi Points" with $20,000 in bonus money to be distributed following the final round. The top five players in the points standings receive a sum from the prize pool including $10,000 to the Potawatomi Cup winner and $5,000 to the runner-up.
Last year, Ssu-Chia Cheng (Taipei, Chinese Taipei) captured the Potawatomi Cup thanks to a victory in the FireKeepers Casino Hotel Championship, tied for 14th at the Four Winds Invitational, tied for 24th in the Upper Peninsula at the Island Resort Championship and tied for fifth at the PHC Classic to accumulate 706 total points and edge out Daniela Iacobelli (Melbourne, Florida) with 668.70 points.
The inaugural Potawatomi Cup was won by Min Seo Kwak (Seoul, Republic of Korea) in 2014, with Annie Park (Levittown, N.Y.) the victor in 2015, Laura Gonzalez Escallon (La Hulpe, Belgium) in 2016, Benyapa Niphatsophon (Bangkok, Thailand) in 2017 and Maia Schechter (Chapel Hill, North Carolina) in 2018.