In addition to winning the 5th tournament of the Epson Tour season, Kim Kaufman also collects the 2020 Potawatomi Cup and $10,000 in bonus prize money.
The Four Winds Invitational served as the second and final event of the series sponsored by Potawatomi nation tribes for a seventh consecutive year. Before raising some hardware in South Bend, Ind., Kaufman finished tied for 4th at the FireKeepers Casino Hotel Championship to accumulate 635 total points and win over Ruixin Liu (Guangdong, People's Republic of China) with 536 points.
"The Potawatomi Cup was really the cherry on top of a great week," said Kaufman. "This tribe does so much for our tour and to see them pitch in for a bonus pool is really incredible. I hope I make them proud as this year's winner."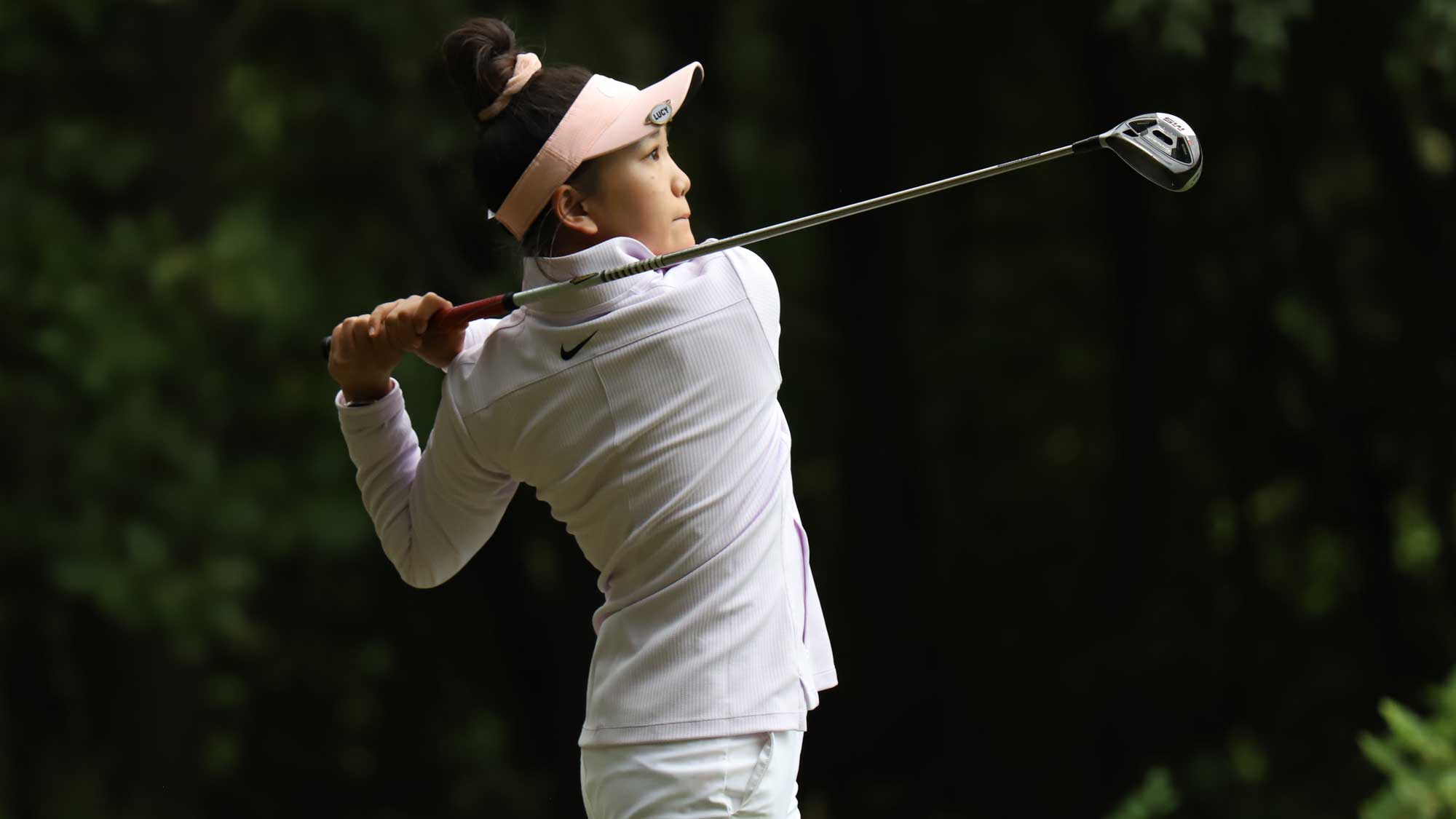 VOLVIK RACE FOR THE CARD STANDINGS AFTER WEEK FIVE
Following the 5th tournament of the 2020 Epson Tour season, the Volvik Race for the Card reshuffles and adds one new face.
The victory and $22,500 winner's check move Kaufman up four spots to No. 7 with $37,232 earned through 5 total starts this season. Here is a look at the current top-10 heading into the IOA Classic presented by HomeValue.com:
Kim Kaufman (Clark, South Dakota) - $37,232
Ruixin Liu (Guangdong, Peopl's Republic of China) - $32,838
Janie Jackson (Hunstville, Alabama) - $32,007
Fatima Fernandez Cano (Santiago, Spain) - $30,779
Bailey Tardy (Norcross, Georgia) - $30,013
Robyn Choi (Australia) - $19,504
Casey Danielson (Osceola, Wisconsin) - $16,325
Anna Redding (North Carolina) - $15,636
Laetitia Beck (Israel) - $14,830
Lucy Li (California) - $14,000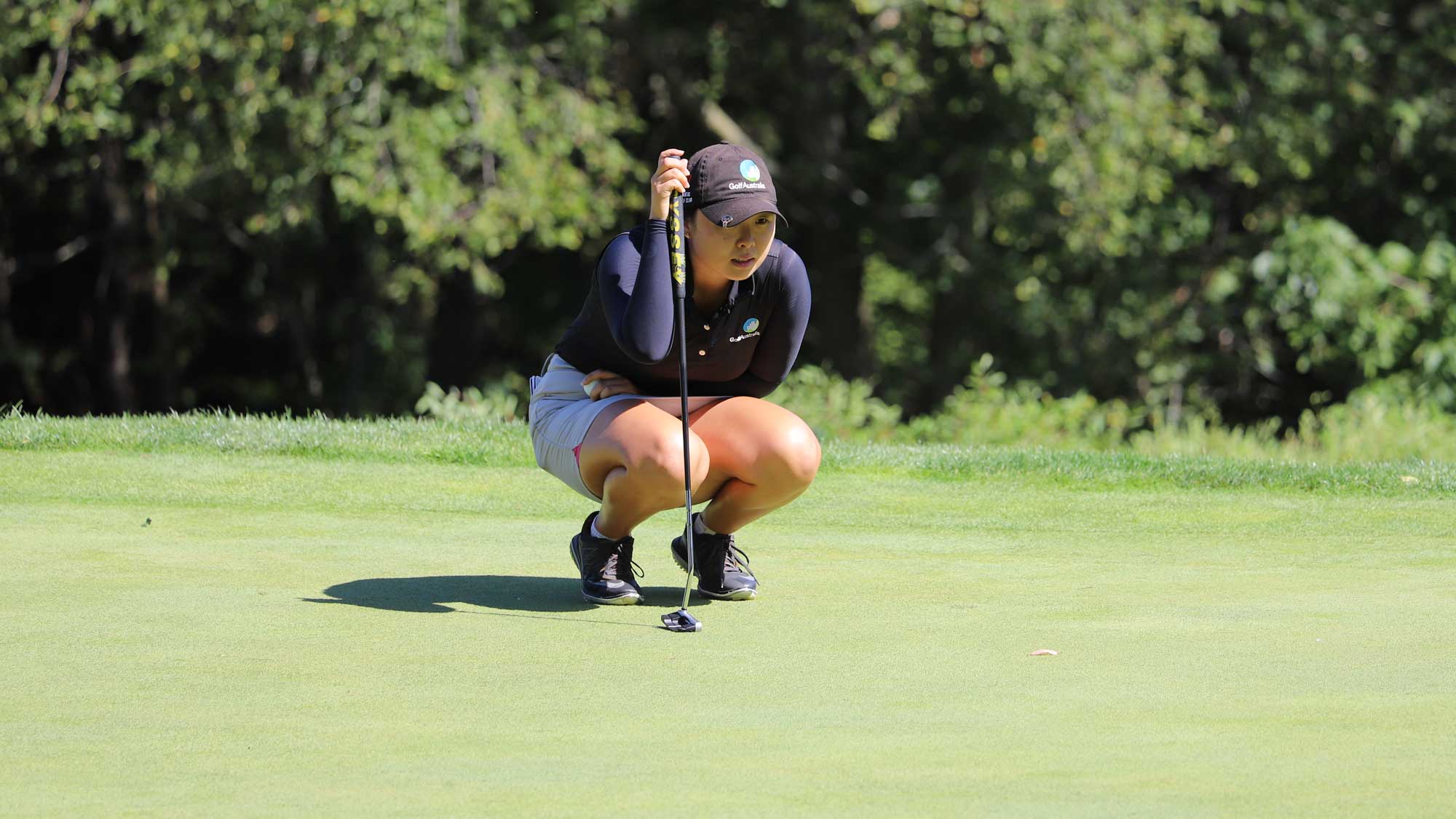 NOTABLE QUOTES
Robyn Choi (-10, 2) on working through nerves throughout competition:
"I feel like I wasn't nervous because I was starting three shots behind this morning. I was in a position where I had to catch up. I think the focus was more in trying catch them which is so different than being chased. If I'm being chased, I feel like I'll be really nervous, but I try to just keep calm as much as possible."
Lucy Li (59, T4) on going into second half of this season:
"It felt a good to have another top-5 finish. I didn't play well the first day and then I kind of found my game again the last two days, so it was good to get into a groove. Looking at the rest of the season I'm just going to keep doing what I'm doing and hopefully I'm trending in the right direction."
Bailey Tardy (-8, 3) on carding two eagles during the final round:
"I just want to capitalize on my mistakes from yesterday. I didn't play the par threes very. I was staying solid off the tee and that's what I want to continue doing. With the wind I just tried to keep the ball a little bit lower and control it rather than the last couple days. I did that and Eagles birdies came out and you know they're unexpected, but birdies maybe not, but the eagles are very unexpected."