There has been no shortage of new skills learned, creative backyard exercises, and personal growth for everyone over the last few months, including professionals on the Epson Tour. While some traveled home after Florida's Natural Charity Classic in March, Frenchwoman Julie Aime ventured to Walters Farm and Ranch in Sour Lake, Texas. The change of setting has allowed Aime and her fiancé, Xavier, to embrace their new home with open arms.
Aime previously spent an extended period of time in the U.S. when she attended Lamar University in Beaumont, Texas. A three-time medalist for the Cardinals, she was a two-time All-Southland Conference Second Team selection and First Team member as a senior in 2013. Upon graduation, she moved back home to begin her pro career. After one season on the Ladies European Tour (LET) Access Series, Aime then competed on the LET for two years. While she was enjoying life on the Tour, she couldn't shake the voices in her head from the Lone Star State calling for a return to her second home.

"Me and Xavier moved back to Europe after graduating from Lamar. We both loved the south of France, but one day we looked at each other and realized we missed our friends, community and truthfully, just the American way of life," said Aime. "As soon as I heard of the opportunity to play LPGA Q-School and earn status on the Epson Tour, we jumped at the opportunity and here we are."

As a 2019 Epson Tour rookie, Aime recorded two top-10 finishes including a career-best tied for fifth at the PHC Classic. She also started her 2020 campaign strong with a tied for eighth result in the Florida's Natural Charity Classic.
Eager to build off the performance, Aime also remained cognizant of the evolving pandemic at hand. So, on March 13, Aime and her fiancé took a leap of faith. They decided it was time for a house with more space and settled on a ranch home in southeast Texas, not far from the Gulf Coast and Louisiana border. They were instantly surrounded by Texas longhorn cattle, cows, chickens and a bull, as well as roosters. Little did they know, their new home would require a learning curve.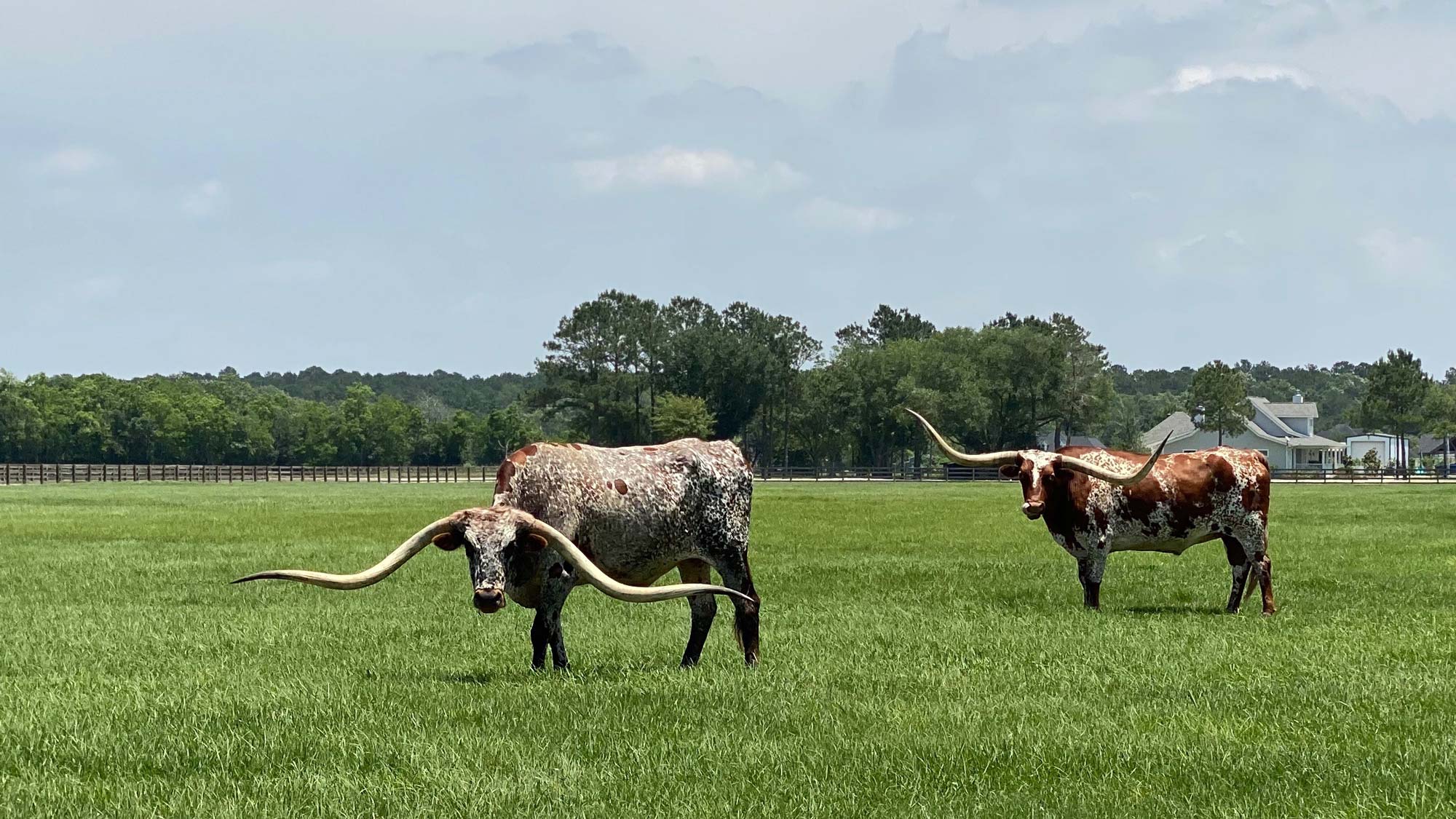 "Growing up in France, you don't see animals like these," Aime said. "I had heard of them back when I was in college, but it's a big thing and seeing them in real life, being a few feet away from them, is really impressive.


"We also pick up the fresh farm eggs every morning and selling them during the pandemic. There are about five dozen every day. When there was a shortage of eggs, we helped the ranch get their business started, even making the boxes for the eggs with the logo and all."

Aime has managed to find time to keep her game sharp and acknowledged how fortunate she has been to have space to swing her clubs at home. She still talks frequently with family and friends in France, and now can't help but notice the differences between her two worlds.

"I realized how lucky I am to be out here and see some sunlight every day," said Aime, pointing out the differences between life on the ranch with open fields compared to living spaces in France.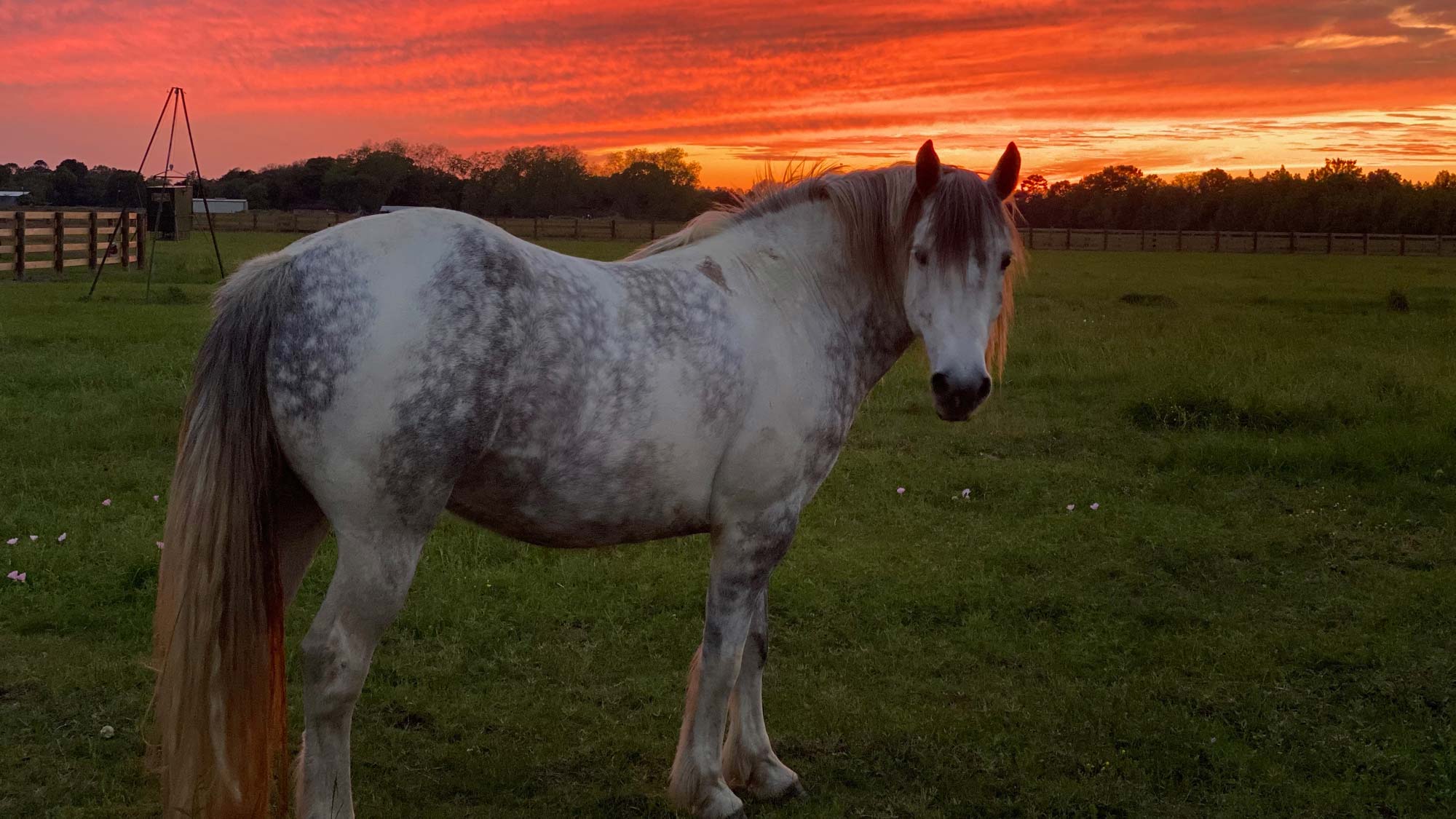 Throughout the time away from Epson Tour competition, Aime has a newfound appreciation for more activities in her daily routine. And like many athletes, she has restructured her goals for the year ahead in anticipation of the Epson Tour return to play later this month.

"This pandemic somehow stopped the world. It made me, and probably others, realize how important it is to stay in the present," said Aime. "I have been focusing on what I can do on a daily basis, not being able to know for sure what the future holds, and I can apply that while I play. I am excited to get back on Tour and definitely learned a lot from these past few months."