Last year, female amateurs swinging clubs across the world were given news of history in the making. For the first time, women would tee off at Augusta National Golf Club in a competitive tournament. Only a few years prior, in 2012, the first female members joined the private club. Now, it would host one of the biggest events in women's amateur golf.
"It's definitely a dream because it's not something we could have ever expected. Growing up you wouldn't think 'oh they are going to host a women's amateur there and I might have a chance to play," said Haylee Harford, a current Epson Tour player who was still competing at Furman University at the time. "I think it's really cool that they are doing this because I've already had young girls that I have met who are 12-years-old asking, 'How did you get into that?' and 'That is something we want to play in one day.'"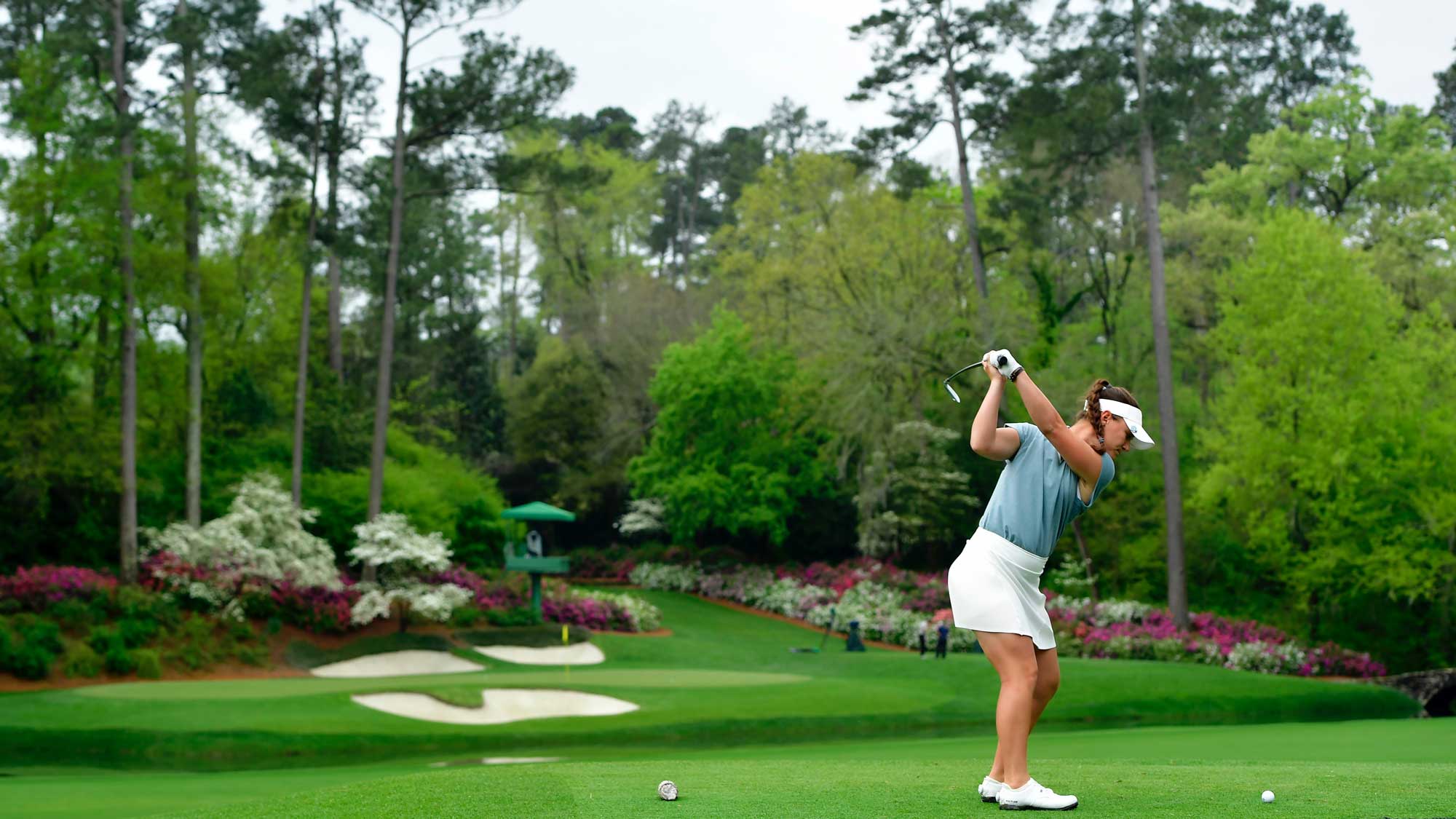 Harford's invitation came because of her world amateur ranking. She was a four-time All-Southern Conference performer who also captured 2019 Southern Conference Player of the Year honors for the Paladins.
"They sent out the requirements, so going into it I had a good idea of where I stood and that I would probably be invited," she said. "So, I was just trying to keep up with my ranking. Once we got the official invitation, it was so surreal just opening it and knowing I was going to get to go there.
"I never had even been to Augusta to watch; I had only ever seen it on TV. Being there the first night just us girls for dinner, I really had to take it all in and let it sink in that I was there. I had to remind myself I am playing here in a few days and I need to get it together. It's such a huge property and everything was so perfect."
Come the final round, Harford was walking to the tee with her caddy, Steve, a regular at Augusta National. He told her to come over a meet someone, little did she know she was walking over to shake hands with Bubba Watson in his green jacket.
"It was funny, Bubba was saying how watching us is like watching a video game. And Steve replied with 'Yeah, she hits the ball a lot straighter than you Bubba,'" Harford said with a laugh. "It was so nice talking to them for a few minutes. Then Nancy Lopez, on the first tee giving me advice. They made us feel so special that week, it's something I will never forget."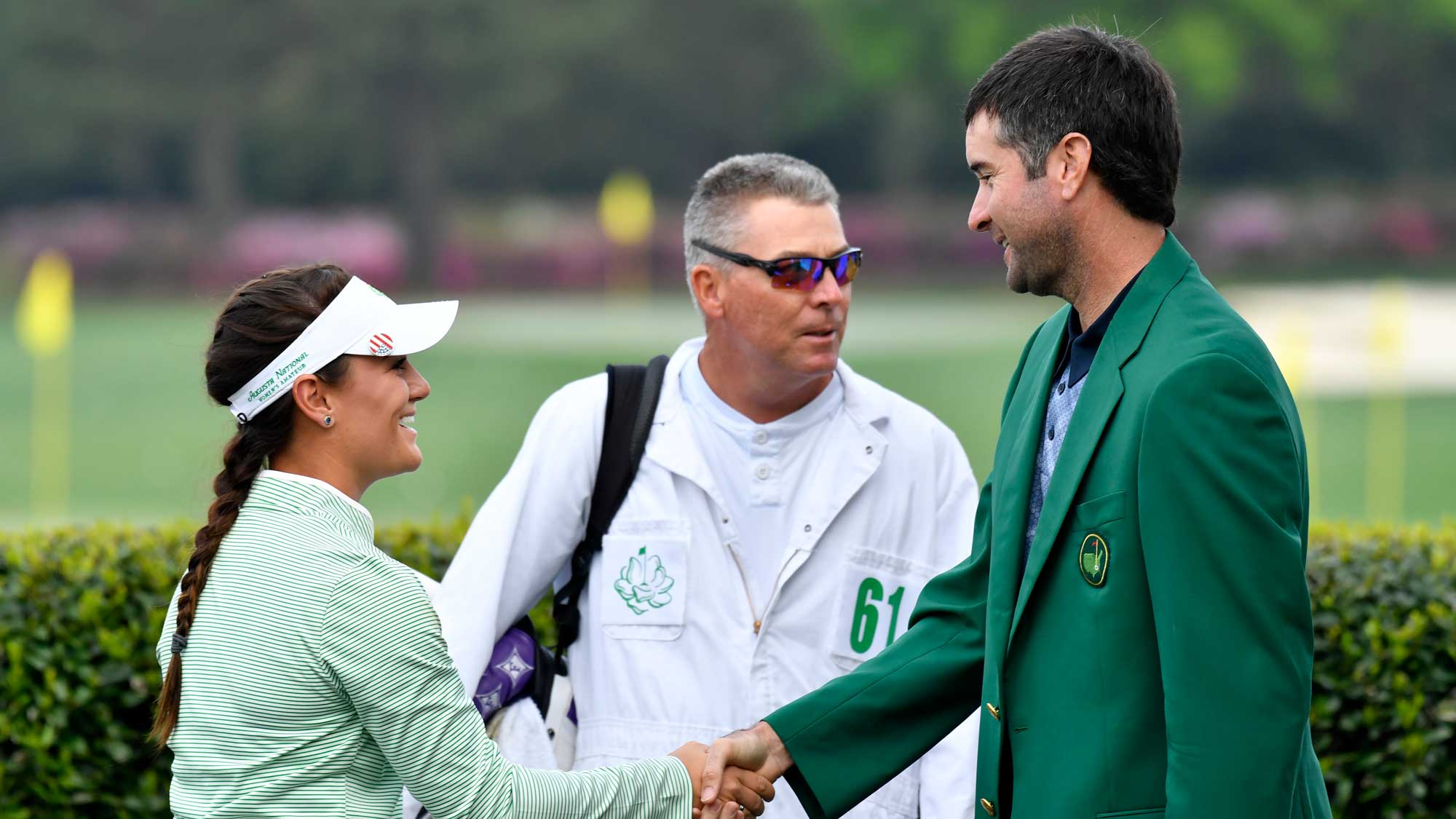 Now Harford is watching The Masters from home but with a new outlook. She's walked the fairways, played the course and finished tied for 7th among the best amateurs in 2019 at Augusta National Golf Club.
"To watch after being there it's just a whole new perspective of the golf course because you have already been there, and you know how the layout of it is and how different it looks in person than on TV. It's really cool to watch the guys play it now and already have the experience there.
"It's weird that there are no fans there because even when we played there were way more fans there than they were led to believe. We would always ask how many fans are coming and then the day of on my first tee shot there were lines of people watching. For a women's event it was just crazy. It was the most nervous I have ever been."
In her rookie season on the "Road to the LPGA" Harford made eight cuts in ten starts. She claimed five top-20 finishes, including a career best second place at the IOA Golf Classic presented by HomeValue.com, and closed the season No. 15 in the Volvik Race for the Card.