BATTLE CREEK, Mich. — A total of 144 players will take on the challenge that Battle Creek Country Club presents starting Friday with round one of the seventh annual FireKeepers Casino Hotel Championship.
Three featured groups highlight the competition for the second event of the 2020 Epson Tour season.
Janie Jackson, Lauren Coughlin, Paula Reto (No. 1 tee, 8:47 a.m.)
Arriving in Calhoun County as the lone winner on the Epson Tour so far in 2020, Janie Jackson (Huntsville, Alabama) looks to make a strong return at the FireKeepers Casino Hotel Championship after a fourth-month hiatus. The University of Alabama alumna won by eight strokes in March at the Florida's Natural Charity Classic.
This year, University of Virginia graduate Lauren Coughlin (Charlottesville, Virginia) entered with a new sponsor to her team: No Laying Up. Coughlin captured three top-10 finishes in 2019 including a season-best of tied for second at the SKYiGOLF Championship. Back in 2018, she competed in 18 events as a LPGA Tour rookie with a top showing of tied for 50th at the Kingsmill Championship presented by GEICO.
As the runner-up at the FireKeepers Casino Hotel Championship each of the last two years, Paula Reto (Bloemfontein, South Africa) returns to Battle Creek with the goal of taking home the crown. Reto made a total of 112 starts on the LPGA Tour from her rookie year in 2014 through 2018, earning four top-10s and a career-best of solo third at the 2014 Yokohama Tire LPGA Classic.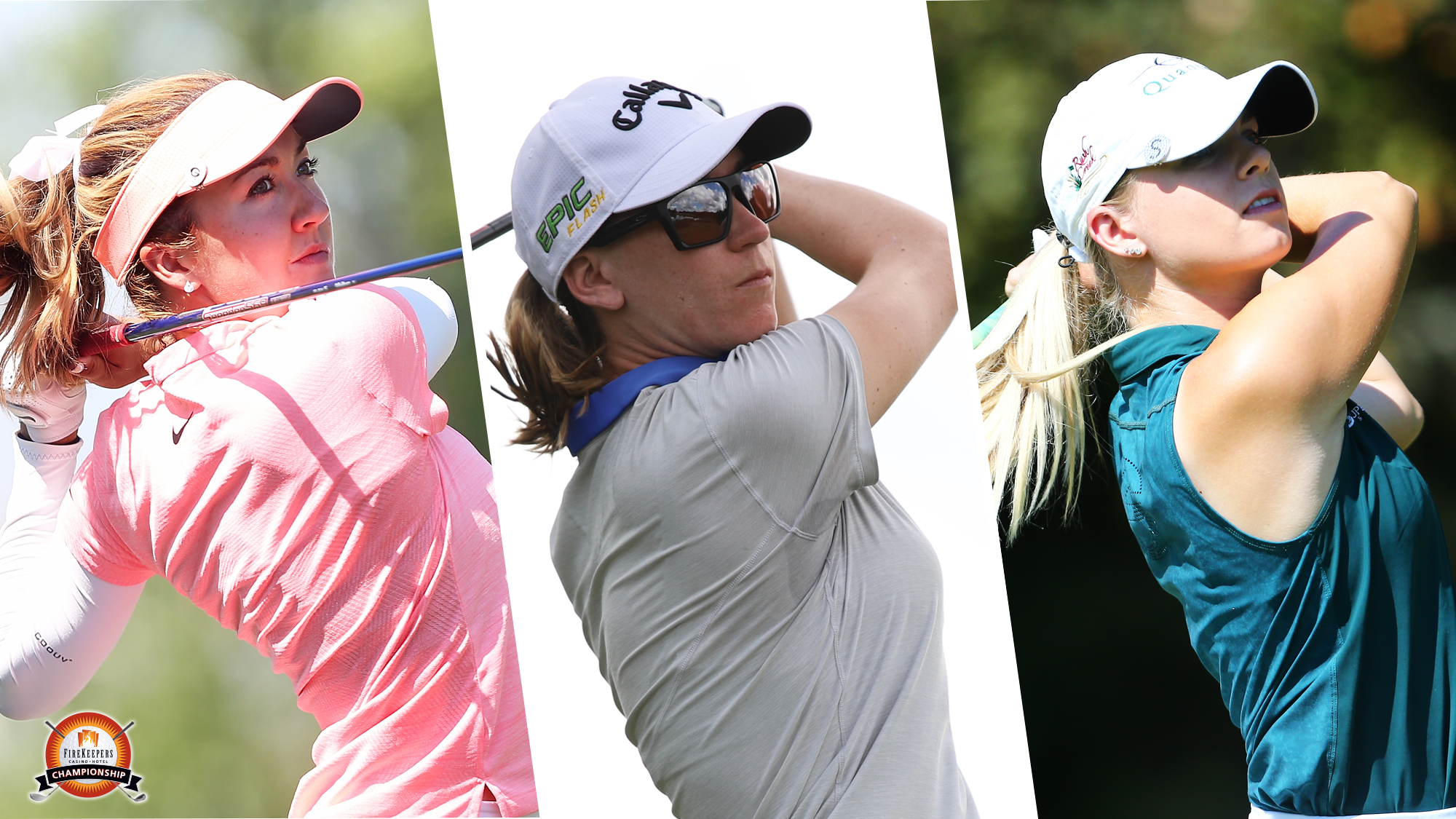 Jillian Hollis, Jenny Coleman, Sarah Burnham (No. 1 tee, 1:36 p.m.)
Jillian Hollis (Rocky River, Ohio) is back for a spot start on the "Road to the LPGA" after finishing No. 5 in the 2019 Volvik Race for the Card to secure LPGA Tour membership as a Epson Tour graduate. Hollis stepped into the winner's circle for the first time as a professional at the 2019 IOA Championship presented by Morongo Casino Resort & Spa, then claimed a second win not long after at Forsyth Classic.
Another 2019 Epson Tour graduate tees it up in Battle Creek this week in Jenny Coleman (Rolling Hills Estates, California). The University of Colorado alumna had one victory and 10 top-10 performances in her college career. On the Epson Tour, Coleman has 16 career top-10s and finished 34 events with a score under par. She also set a career-best of runner-up at 2019 Danielle Downey Credit Union Classic.

Earlier this month, Sarah Burnham (Maple Grove, Minnesota) won the Michigan PGA Women's Open by 10 strokes. As a LPGA Tour rookie in 2019, Burnham made 15 starts with one top-10 result in the Cambia Portland Classic. She also made four cuts across four starts on the Epson Tour last year with a season-best finish on the "Road to the LPGA" of tied for ninth at the Valley Forge Invitational.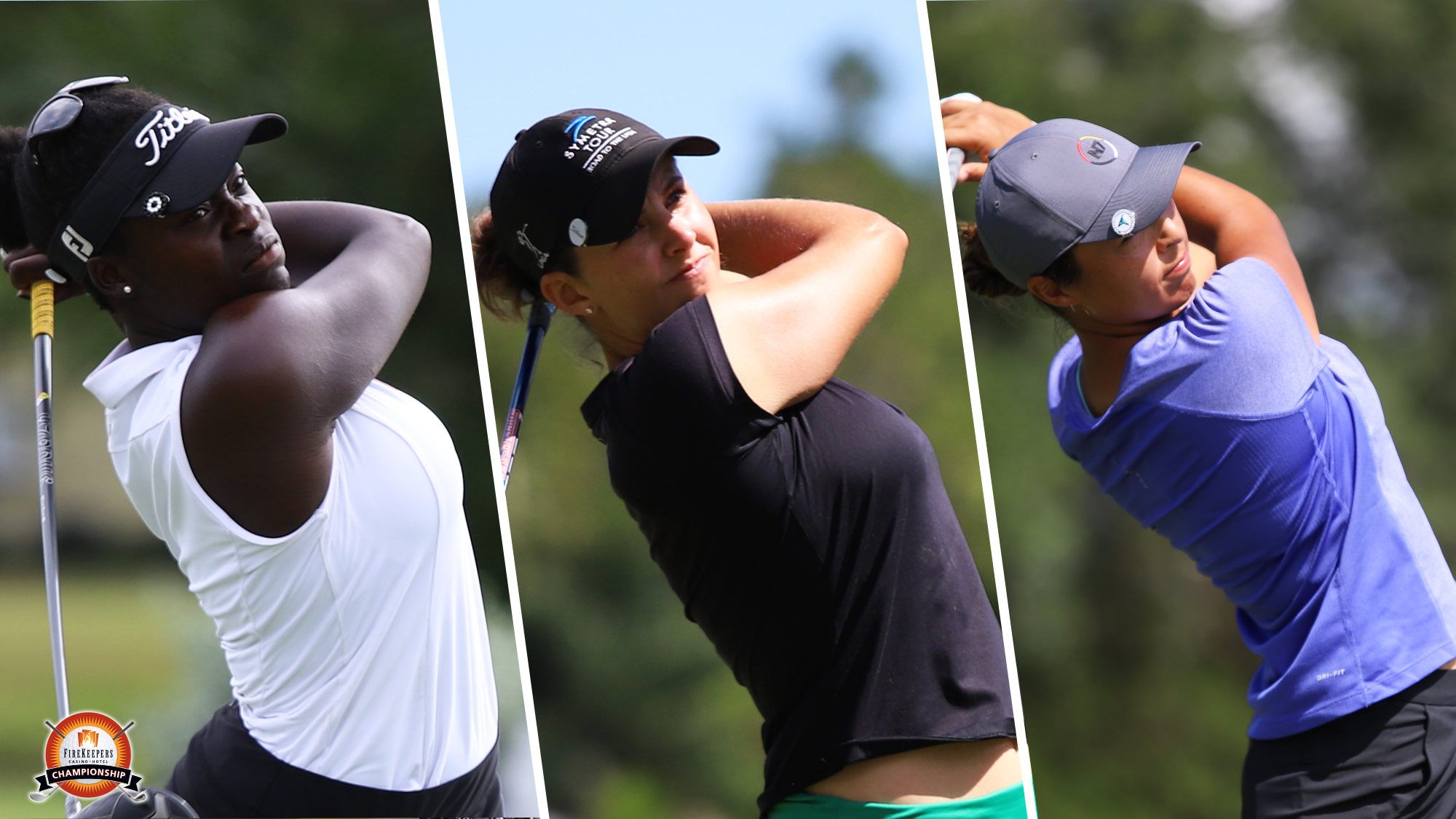 Lakareber Abe, Sarah Hoffman, Gabby Lemieux (No. 1 tee, 2:31 p.m.)

Currently tied for third in the Volvik Race for the Card, Lakareber Abe (The Woodlands, Texas) looks to keep her momentum rolling. Owner of the lowest round in University of Alabama women's golf history (9-under par 63) at the 2016 Mason Rudolph Championship, Abe is in her third year on the Epson Tour. In March, she captured a career-best result of tied for third at the Florida's Natural Charity Classic.
Set to make just her second appearance in Battle Creek in her fourth year on the Epson Tour, Sarah Hoffman (Saline, Michigan) is no stranger to Michigan. She competed at Grand Valley State University where she was a three-time Women's Golf Coaches Association (WGCA) Division II All-American. In 2019, she made 10 cuts in 20 starts with a career-best of tied for 16th at the Four Winds Invitational.
Earlier this year, Gabby Lemieux (Caldwell, Idaho) shared her #DriveOn story highlighting her Native American background and work with mentor Notah Begay III. The 2016 Big 12 Player of the Year for Texas Tech University guided the Red Raiders to two NCAA Championship appearances in her collegiate career. Lemieux also finished tied for 14th at the 2019 FireKeepers Casino Hotel Championship
.