BELAC CLAIMS FIRST PROFESSIONAL WIN IN WIRE-TO-WIRE FASHION
Heading into the final round of the Carolina Golf Classic presented by Blue Cross and Blue Shield of North Carolina, Ana Belac (Portoroz, Slovenia) held a six-stroke advantage. After carding a 2-over par 74 over the last 18 holes, she kept her name at the top of the leaderboard to finish 7-under overall and win her first professional title.
"I think it hasn't set in yet. I am just really excited and happy," said Belac, who hit 49 of 56 fairways this week at Pinehurst No. 9. "I am just really grateful to compete at this level on this amazing course."
When her senior season with Duke University was cut short in the spring, Belac turned pro. She only missed the first event of this season (Florida's Natural Charity Classic in March) and has made every cut across eight starts since her Epson Tour debut at the FireKeepers Casino Hotel Championship in July. Belac also competed at Marathon LPGA Classic presented by Dana as a tournament sponsor exemption in August. No longer surrounded by the familiar faces of her Blue Devils teammates and coaches, Belac is learning the ins and outs of Tour life each week on the "Road to the LPGA."

"It had been a rough start learning how it works out here, but I think I got a grasp of things pretty quickly and got more comfortable playing on Tour, having a different schedule," Belac said. "I think that showed with better play the last couple of tournaments and I finally put four good rounds together."
Belac has six top-20 finishes in eight total starts in her rookie season, including one victory among three more top-10 finishes. This performance vaults her to No. 2 in the Volvik Race for the Card standings with one tournament remaining on the 2020 schedule—the Epson Tour Championship.

"I really analyzed everything after the last few tournaments and saw where I need some work and what I need to improve," said Belac. "This week, I really focused on shot by shot and making a score every day and not thinking about the outcome at the end of four rounds. It was tough to do that today, but I was able to do it."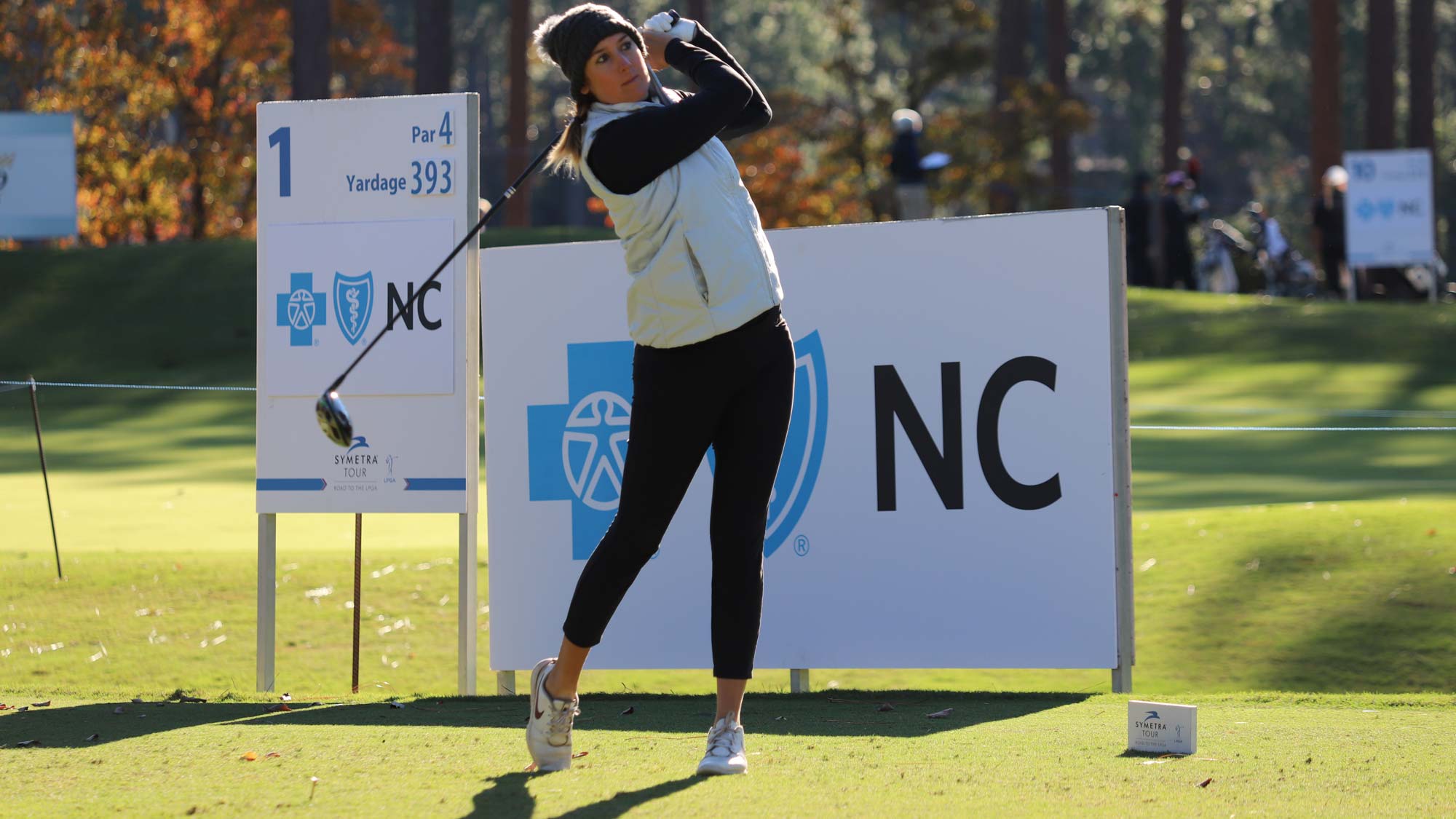 EMREY CLAIMS CAREER-BEST RESULT NOT FAR FROM HOMETOWN
Six birdies in the final round of the Carolina Golf Classic presented by Blue Cross and Blue Shield of North Carolina helped North Carolina native Allison Emrey (Charlotte, North Carolina) to a Epson Tour career-best finish of runner-up. Her 2-under par 70 today capped a 3-under overall week at Pinehurst No. 9.

"This course is pretty tough, so I was just trying to hit fairways and greens," said Emrey, who hit 50 of 56 fairways during the tournament. "Ana was playing great, so I felt like she ran away with it and I was just trying to give myself a chance for second. It feels great. I have been working hard and not quite seen the results yet, so it's nice to put together a good tournament."

Emrey now has three top-10 finishes this season on the "Road to the LPGA." The Wake Forest University alumna moves up to No. 13 on the 2020 Money List.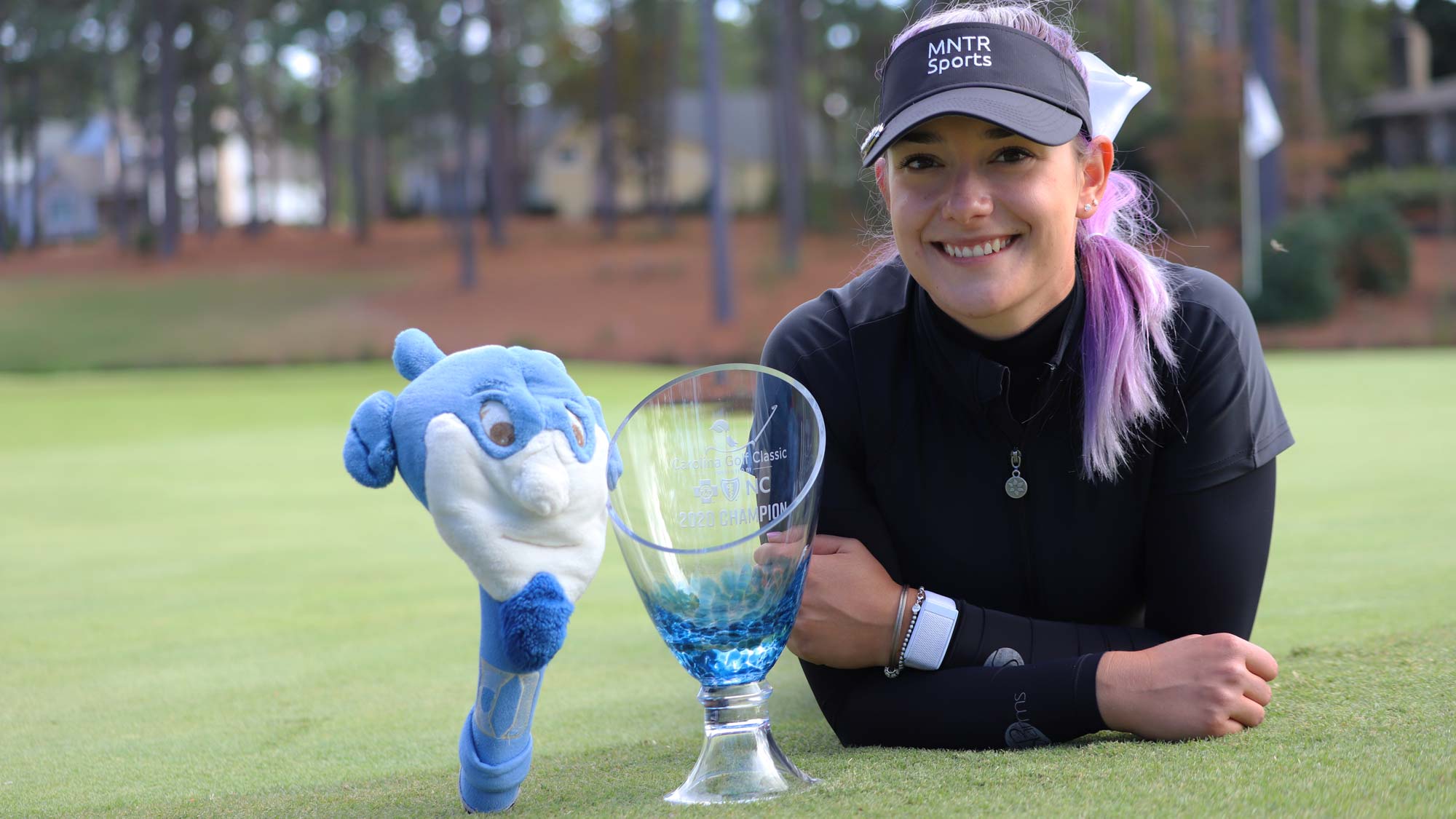 VOLVIK RACE FOR THE CARD STANDINGS AFTER WEEK NINE
Following the ninth tournament of the 2020 Epson Tour season, the Volvik Race for the Card has a new-look top-10.

The victory and $30,000 winner's check move Ana Belac up 16 spots to No. 2, having earned $47,132 through eight total starts this season. Here is a look at the current top-10 heading into the 13th annual Epson Tour Championship at River Run Country Club in Davidson, N.C., from Nov. 3-6:

1. Fatima Fernandez Cano (Santiago, Spain) - $48,069
2. Ana Belac - $47,132
3. Kim Kaufman (Clark, South Dakota) - $42,734
4. Bailey Tardy (Norcross, Georgia) - $40,128
5. Peiyun Chien (Pingtung, Chinese Taipei) - $36,570
6. Lucy Li (Redwood Shores, California) - $35,598
7. Anna Redding (Concord, North Carolina) - $35,345
8. Janie Jackson (Huntsville, Alabama) - $33,915
9. Ruixin Liu (Guangdong, People's Republic of China) - $32,838
10. Laura Wearn (Charlotte, North Carolina) - $31,566

NOTABLE QUOTES
Lauren Coughlin (-2, 3rd) looking ahead to next week:
"I feel good, didn't quite have it today but I fought through it. I'm excited for the golf course (River Run Country Club). I didn't play great there last year so I am hoping I can get back at it this year. Just hoping to keep it going."

Savannah Vilaubi (-1, T4) on her career-best finish:
"I was really looking forward to a solid round and glad it showed up on the last day. My heart is just now starting to calm down from the last putt I had. I really wanted to finish this year on a high note, so I went home before I came out here and I'm glad that plan worked out."

Tournament sponsor exemption and amateur Emilia Migliaccio (-1, T4) on competing with the pros:
"It feels awesome. I think I only hit five greens on the front nine and I made up and downs from everywhere, which was great. I was making putts everywhere then birdie on No. 17 which was really nice. I am really proud of how I played, I have been working really hard and really smart."

PLAYER NOTES
Ana Belac
Born January 28, 1997
Belac is a native of Portoroz, Slovenia
Signed with Sterling Sports Management
Two-time winner of the Leone di San Marco
Represented native country at 2014 Youth Olympic Games
Member of victorious International Team at 2019 Arnold Palmer Cup
Two-time All-ACC selection for Duke University as sophomore and junior
Earned co-medalist honors at 2017 Landfall Tradition and 2019 East Lake Cup
Competed at the inaugural Augusta National Women's Amateur in April of 2019
Named a 2020 Women's Golf Coaches Association (WGCA) First Team All-American
Led the Blue Devils to the 2019 NCAA Championship team title for the seventh in program history
Finished T61 at Stage II of the 2019 LPGA Qualifying Tournament to first earn Epson Tour membership as a 2020 rookie