People around the world wear pink in October to raise awareness for breast cancer funding and research. Many don't need reminders. They have their own stories, either a personal battle, a mom, sister, aunt or friend who have been affected. Epson Tour Professional, Tess Hackworthy rewinds to seventh grade and shares how her story of fighting cancer began.
Ten years ago, Hackworthy was a teenage girl playing golf and going to school. One day her parents shared the news that her mother was diagnosed with breast cancer. Tess did not miss a beat, putting all her energy into planning a way to help. At 13, Hackworthy coordinated a three-mile walk for friends and family in the neighborhood that was an overnight success.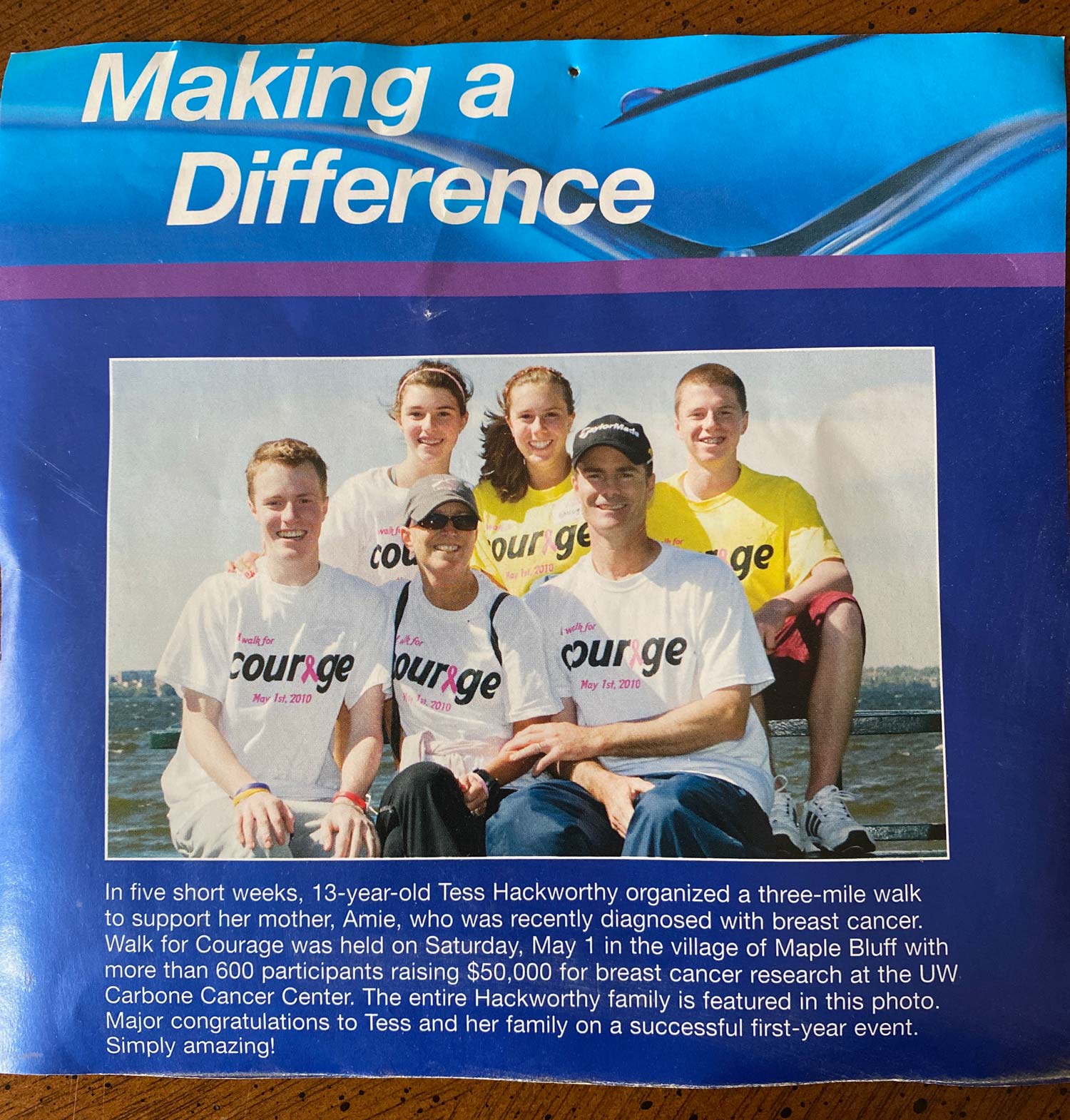 "We raised $50,000 in one day and $100,000 over the four years. It turned into something really big," said Hackworthy. "Keep in mind this was before social media. We only really put up posters around town and in local schools, yet we had over 700 people show up. It was amazing to see our community's support."
"Tess is our youngest and it was a very scary time when we had to tell her and her siblings that I was diagnosed with breast cancer. Right away she wanted to do something positive and she organized a fabulous walk and I get the shivers thinking about it," said Amie Hackworthy, Tess's mom, who has been in remission for almost a decade.
Today, Tess puts that same dedication and hard work into her game. She committed to playing college golf with the Wisconsin Badgers right when another unexpected turn came along. Her brother, Charlie, went into work in 2015 when someone noticed an irregular spot on his neck. It turned out to be melanoma. With no hesitation, due to her family's past experience with cancer, they took the advice from the dermatologist for everyone to get examined.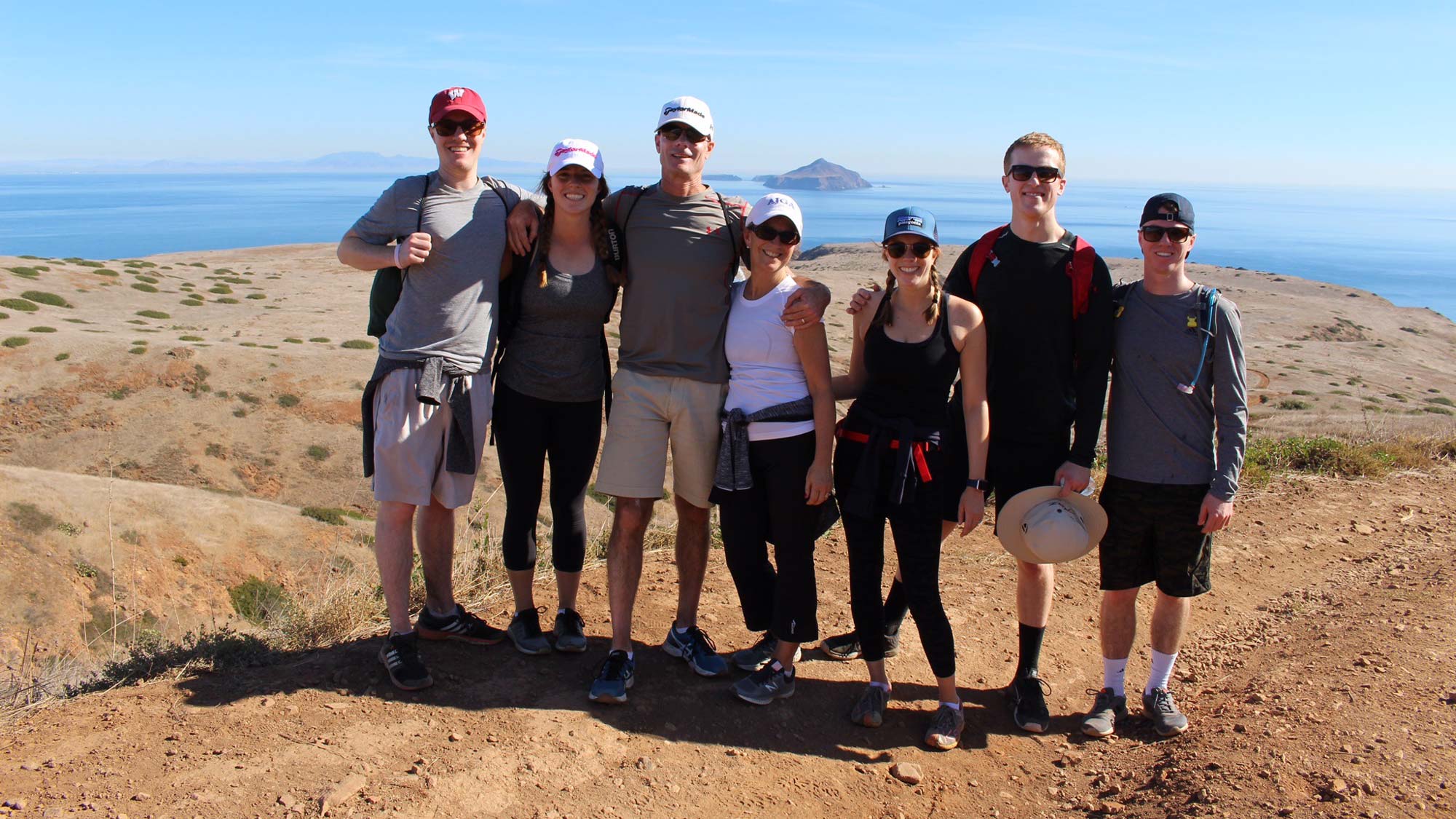 "At the time none of my siblings or I had ever really been checked for that but we're all golfers and we grew up running around in the summertime all day long outdoors," said Hackworthy. "I went and got checked and in the spring of 2016 I had my first surgery for melanoma on my leg. Since then I've been seeing my dermatologist every couple of months. I have another surgery coming up here in November."
With her first procedure interrupting her freshman year and golf season at college, Hackworthy took the time to reflect on the impact this had not only had on her life, but probably those around her in golf as well.
"I was only a freshman in college and still wanting to get a good tan whenever I was in the sun. My life turned around and did a big 180 after that," said Hackworthy. "It was such an impactful experience for me when I took the season off with Wisconsin. I couldn't play and was kind of sitting around my dorm at the time couldn't do a whole lot."
Following her experience in stepping away from the game, her return meant so much more. Winning her first event post-surgery, Hackworthy was grateful to be playing, but also recognized the importance in sharing her story. The "Road to the LPGA" rookie goes back to her high school each year telling her family's story and expressing the importance of taking care of yourself.
From wearing SParms while on the golf course for sun protection to proper visits for breast examinations, Hackworthy hopes she can help the next generation of female golfers.
"I felt that I could be impactful for the high school Junior Golf community because I grew up in the community, I went to college there and now I turned pro so I think some of those girls do look up to me," Hackworthy said. "I want to continue to be that role model for them and so if I can if I could be a good role model. Then hopefully they can follow in my footsteps.
"Women on the Epson Tour range from ages 18 to 40, which is unfortunately close to the age where we need to be very aware of our bodies and how we are feeling," Hackworthy said. "Too many women near these ages are being affected by the disease, so for us players to have this support and knowledge base from BlueCross and Blue Shield of North Carolina is very important. The more we can make women and families aware and feel that extra support from the community the better we can conquer this fight together as a whole. Thank you, Blue Cross NC for making an impact on the Epson Tour and supporting next week's tournament."