Golf is different for everyone these days, including those 20 miles northwest of Mexico City where Nicole Autrique (Cuauhtemoc, Mexico) is adjusting to life away from mowed fairways and rolled greens.
The 9-foot wall separating Autrique's home course, Club de Golf La Hacienda, from her backyard is a strong metaphor of the current times. Most golf properties across Mexico City are closed due to the COVID-19 pandemic. The closest open facility is roughly an hour and a half drive for the University of South Florida alumna. So, the backyard is her new playground.
"I setup a net where I can hit balls and it's good practice because in the middle there's a target, so I draw a line right through the center of it," said Autrique, who made 16 starts as a 2019 Epson Tour rookie. "I'm practicing technical stuff in my swing like keeping my sightline on point to make sure I start where I want to. As for my short game, I have a little area in the backyard with a net to practice up to 15 yards. That helps a lot. I'm also trying to putt on different textures. For quicker greens, I putt on a normal, bare floor and slower greens, I'll putt on carpet."
All the nets and practice equipment were constructed by a local friend from her native borough. It was originally designed for short stretches when Autrique was home between tournaments. She now uses it extensively as she adapts to the new normal.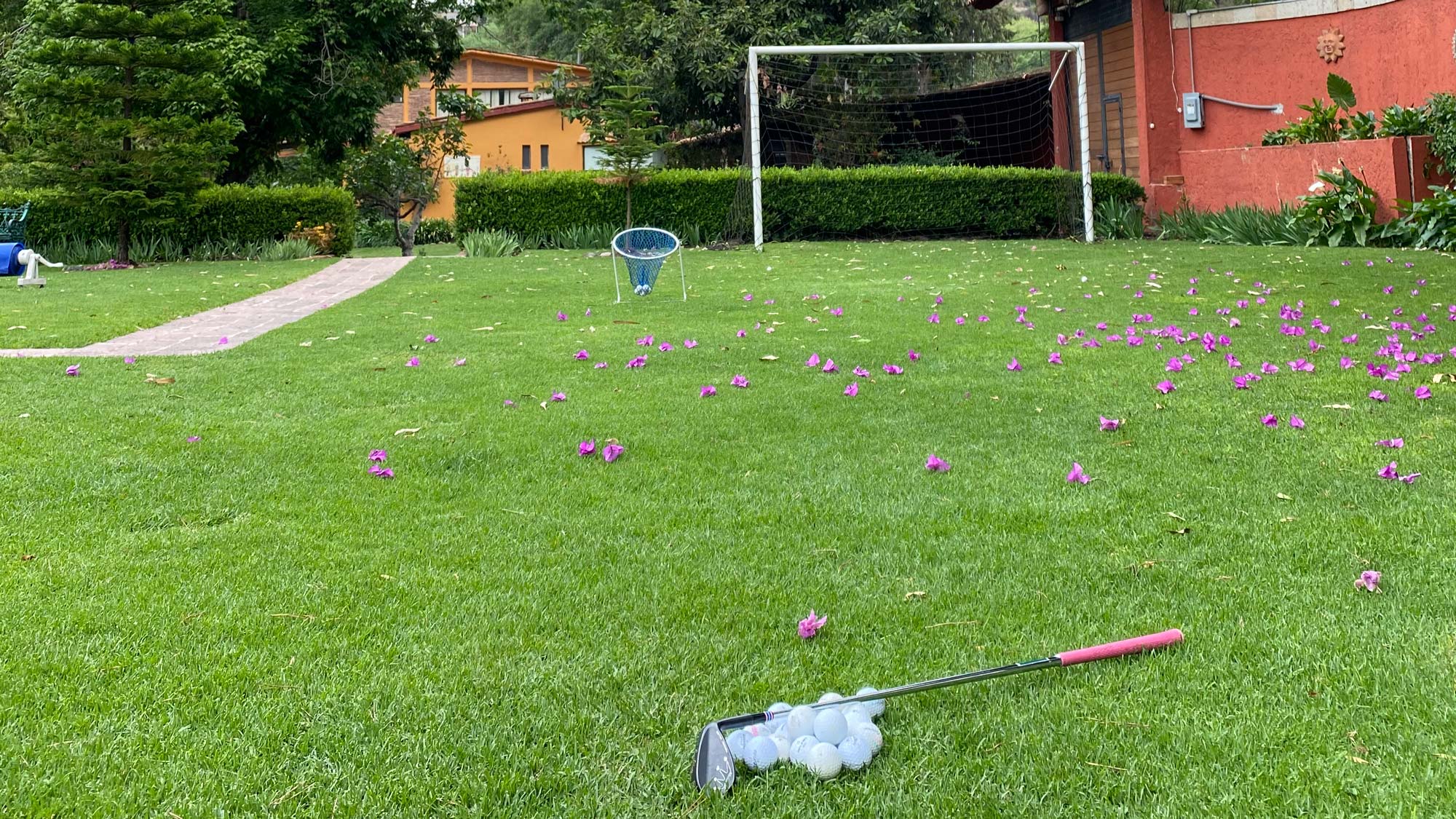 "It's all very weird and just crazy because everything is at home," Autrique said. "Normally, I work out at the gym in the morning where you have everything you need, then practice and play so days are full; finish around 4 or 5 p.m. and then read, take it easy. I have to find ways to adjust workouts, something more dynamic instead of weights. Practice is not the same as playing nine holes, maybe 18, then going to practice my short game, putting, irons and long game. You're going to crazy putting on a carpet for an entire hour. I try to practice long irons, driver and more technical stuff for about an hour or so, then chip for about 45 minutes, and read or meditate, visualize a lot and get into the mindset of the game."
An important component to the 'Stay at Home' regimen that Autrique has added, especially in relation to the 'mindset of the game' is the FocusBand Brain Training system, a range of performance apps to train athletes in real-time. It has allowed Autrique to learn more about her brain activity and make desired changes to improve results and sustain a routine.
"It helps you to use the right side of the brain, which is the creative one," said Autrique. "It helps a lot when you're over the ball because you don't want to be thinking, you want to be feeling. This has really helped me listen to my body and how to get into that zone."