There are plenty of side streets along the journey of life, detours that require a shift in focus and may even alter our determined pursuits. This is one of those times for Lauren Coughlin (Charlottesville, Virginia).
After finishing tied for 41st at the 2019 LPGA Q-Series presented by Blue Cross and Blue Shield of North Carolina to secure LPGA Tour membership for the 2020 season, she started planning. Coughlin anticipated she would qualify for six events and need a solid showing at each in order to reshuffle up the LPGA priority list. What she didn't factor in was the effect of COVID-19 on the world of sports, especially women's golf.

"It has been hard because you prepare all offseason for the season to start, then play an event [Florida's Natural Charity Classic] and see a lot of progress," said Coughlin, who tied for third at the Epson Tour season opener last month. "That was all great, but not having a real set date of when we'll play again is hard to plan since you try to peak. You try to plan, and practices are geared toward peaking when the tournament arrives. It's hard to stay focused, for sure."
With the LPGA schedule riddled by canceled and postponed tournaments, Coughlin's reality for her 2020 LPGA calendar is now just the Dow Great Lakes Bay Invitational. In a format unique to the LPGA, the event boasts two-player teams competing in both foursomes and four-ball across a 72-hole tournament. It is there she'll pair with LPGA rookie, Maia Schechter.
Coughlin had every intention of making a spot start on the Epson Tour throughout the year to work toward that peak form for any LPGA opportunity she did get. Instead, her original train of thought has jumped off the tracks and is headed in a new direction.
"There's more pressure in a Q-Series to reshuffle route because of smaller number of events," Coughlin said. "My objective now is to go win Epson Tour events and get my card that way. It's the only real way I know that I'll have a set schedule. So, I'm trying to get my game top-10 ready. I feel very comfortable on [the Epson] Tour since I know what to expect every week."
As she and husband John Pond spend time in the greater Houston area with Coughlin's parents, her preparation has involved work with Kevin Kirk, the swing coach for PGA TOUR pro and 2018 Masters champion Patrick Reed. Coughlin said Kirk has helped a great deal with her short game.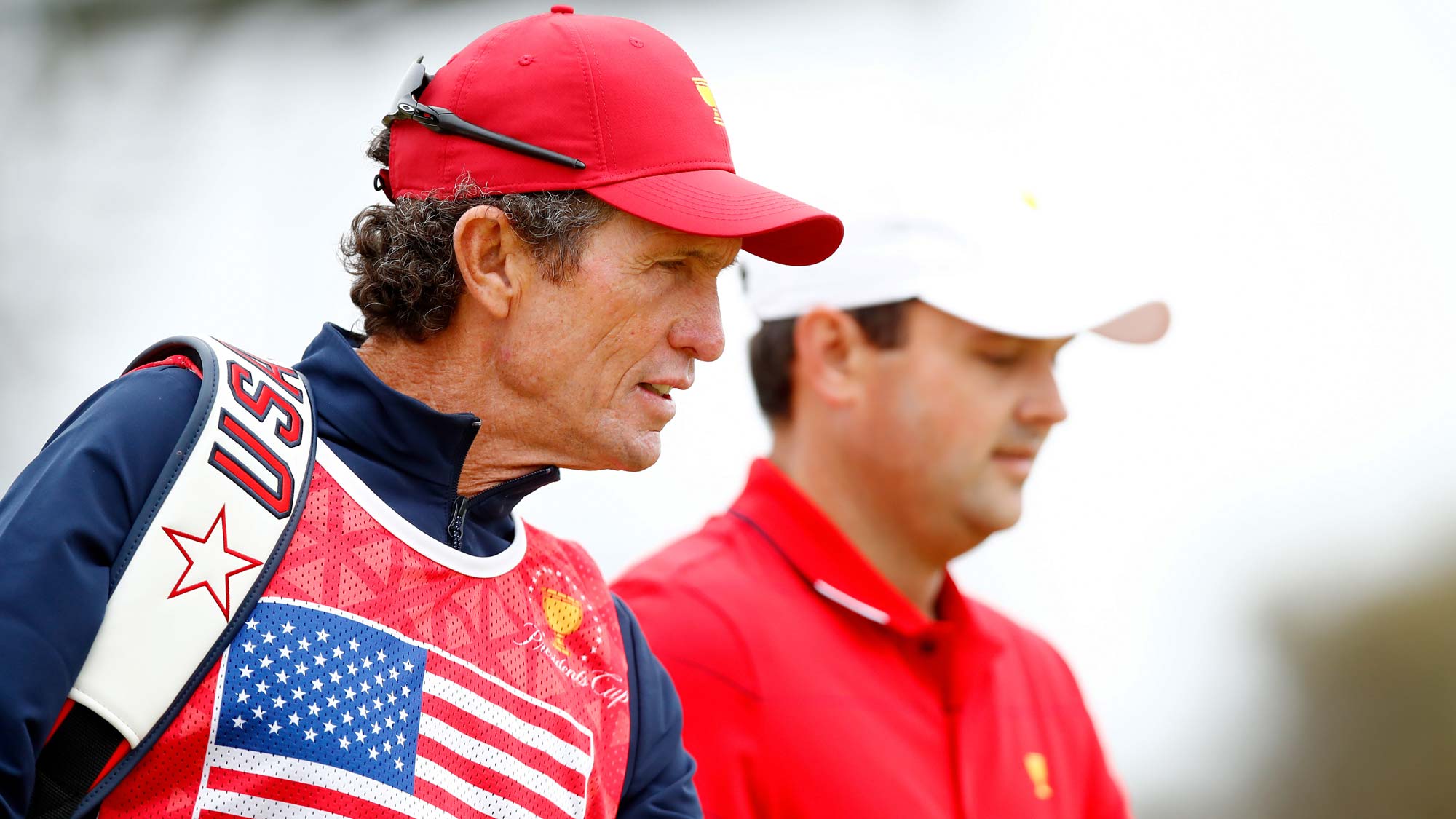 "Whenever Patrick is there, Kevin is there. I also still work with my college coach Kim Lewellen and her husband John," added Coughlin. "They know my swing better than anybody because they've known me so long. Sometimes it's nice though to have other eyes look at it as well since they have different forms of verbiage. I'll use all the coaching."
She even played nine holes last weekend with Reed out at The Woodlands Country Club located in The Woodlands, Texas, a suburb north of Houston. For those of you bound to ask, yes, they strictly adhered to social distancing protocol.

"Patrick is one of the best in the world with a wedge in his hand and putting," Coughlin said. "He's provided lots of tips on chipping and I'm hoping to have some small competitions with him over the next few weeks. I've talked with him about how he prepares, sees a golf course; a different perspective and different way to look at it since he's a lot more methodical."
All lessons she will carry with her to competition, once that day comes.