WINTER HAVEN, Fla. — A total of 132 players will take on the challenge that the Country Club of Winter Haven presents starting Friday with the first round of the 12th annual Florida's Natural Charity Classic.
Three featured groups highlight the competition for the first event of the 2020 Epson Tour season.
Kyung Kim, Demi Runas, Laura Wearn (No. 1 tee, 7:33 a.m.)
The highest-ranked returning player on the Epson Tour, Kyung Kim (Chandler, Arizona) finished at No. 11 on the 2019 Volvik Race for the Card. Her career-best performance came last year at Florida's Natural Charity Classic when she finished solo third. Across 21 events played a season ago, Kim missed only one cut and secured eight top-10 results. She enters her fourth campaign on the "Road to the LPGA" in 2020.
Meanwhile, Demi Runas (Torrance, California) tied a career-best showing of runner-up in Winter Haven last year. She came up just short in a sudden-death playoff to eventual champion Kelly Tan, but equaled the tournament scoring record of 13-under par. A three-time Big West Conference Player of the Year for the University of California (UC) Davis, Runas was a member of the 2014 Epson Tour graduating class.
Rounding out the trio is most recent Epson Tour champion Laura Wearn (Charlotte, North Carolina) as she won the 2019 Epson Tour Championship. Her first time in the winner's circle on the "Road to the LPGA" was at the 2016 Gosling's Dark 'n Stormy Classic. Following 22 events played last season, Wearn now has 102 career Epson Tour starts since her rookie year of 2014 with a total of 10 top-10 finishes.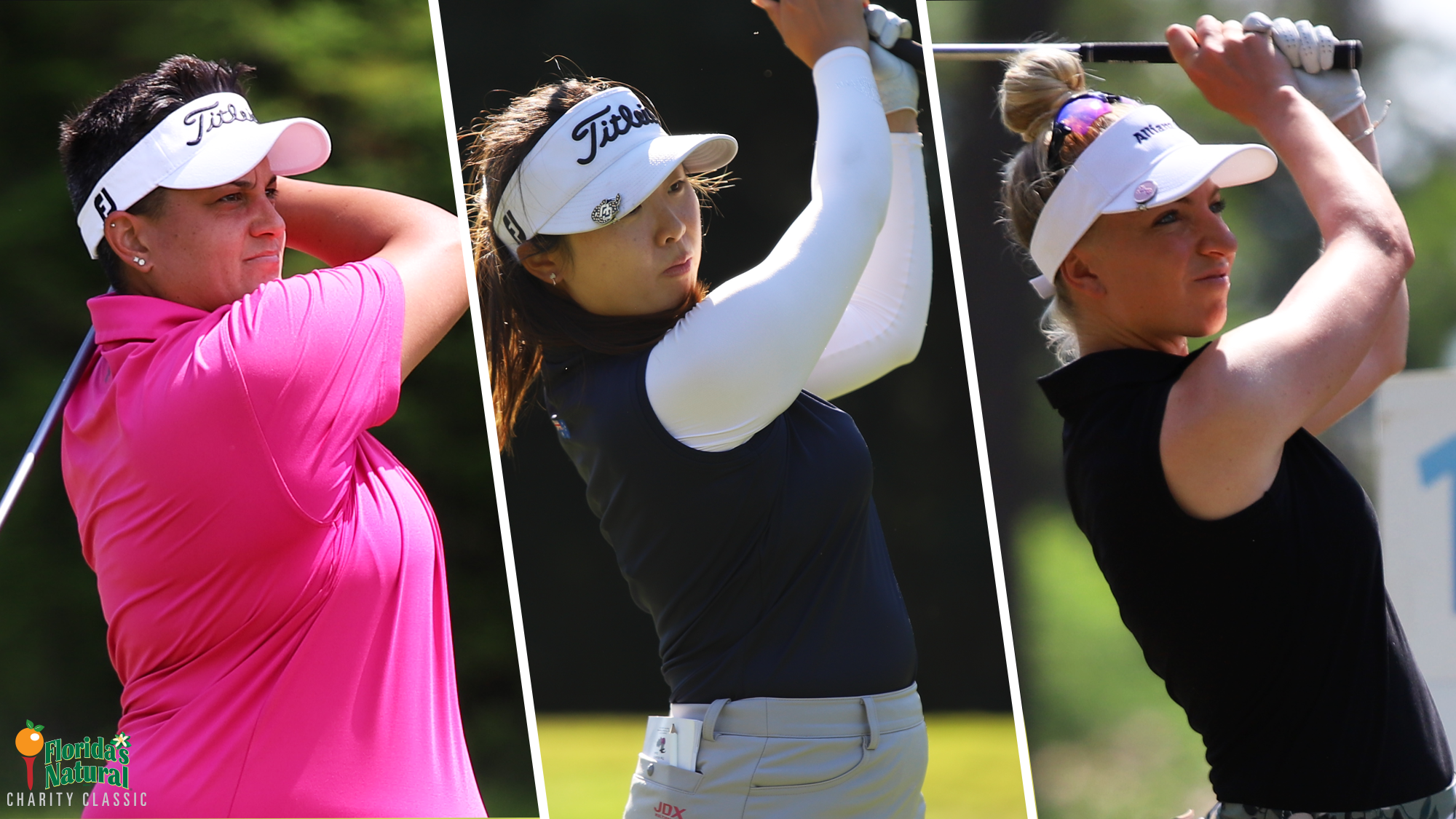 Daniela Iacobelli, Robyn Choi, Sophia Popov (No. 1 tee, 12:35 p.m.)
An 11-year veteran, Daniela Iacobelli (Melbourne, Florida) was runner-up at the 2018 Florida's Natural Charity Classic and tied for ninth in 2019 for one of her 22 career top-10 results. The 2007 NCAA Division II Women's Golf National Championship individual medalist for Florida Institute of Technology, Iacobelli is a three-time Epson Tour champion and most recently at the 2019 Island Resort Championship.
Robyn Choi (Gold Coast, Australia) enters the week coming off LPGA Tour performances of tied for sixth at the ISPS Handa Vic Open and tied for 34th at the ISPS Handa Women's Australian Open. She went tied for 45th at the inaugural LPGA Q-Series in 2018 to secure status as a rookie on the big stage and Epson Tour in 2019. Her best result last year was tied for 18th at IOA Golf Classic on the "Road to the LPGA."
Finally, Sophia Popov (Heidelberg, Germany) is another player to keep an eye on as she has not missed a cut in 16 total Epson Tour events played over the last two years. During that span, 10 starts resulted in a top-10 finish. In addition, Popov made 35 cuts with 11 top-10s across 39 tournaments between 2016 and 2017. Her last appearance at Florida's Natural Charity Classic was 2017 when she went tied for 51st.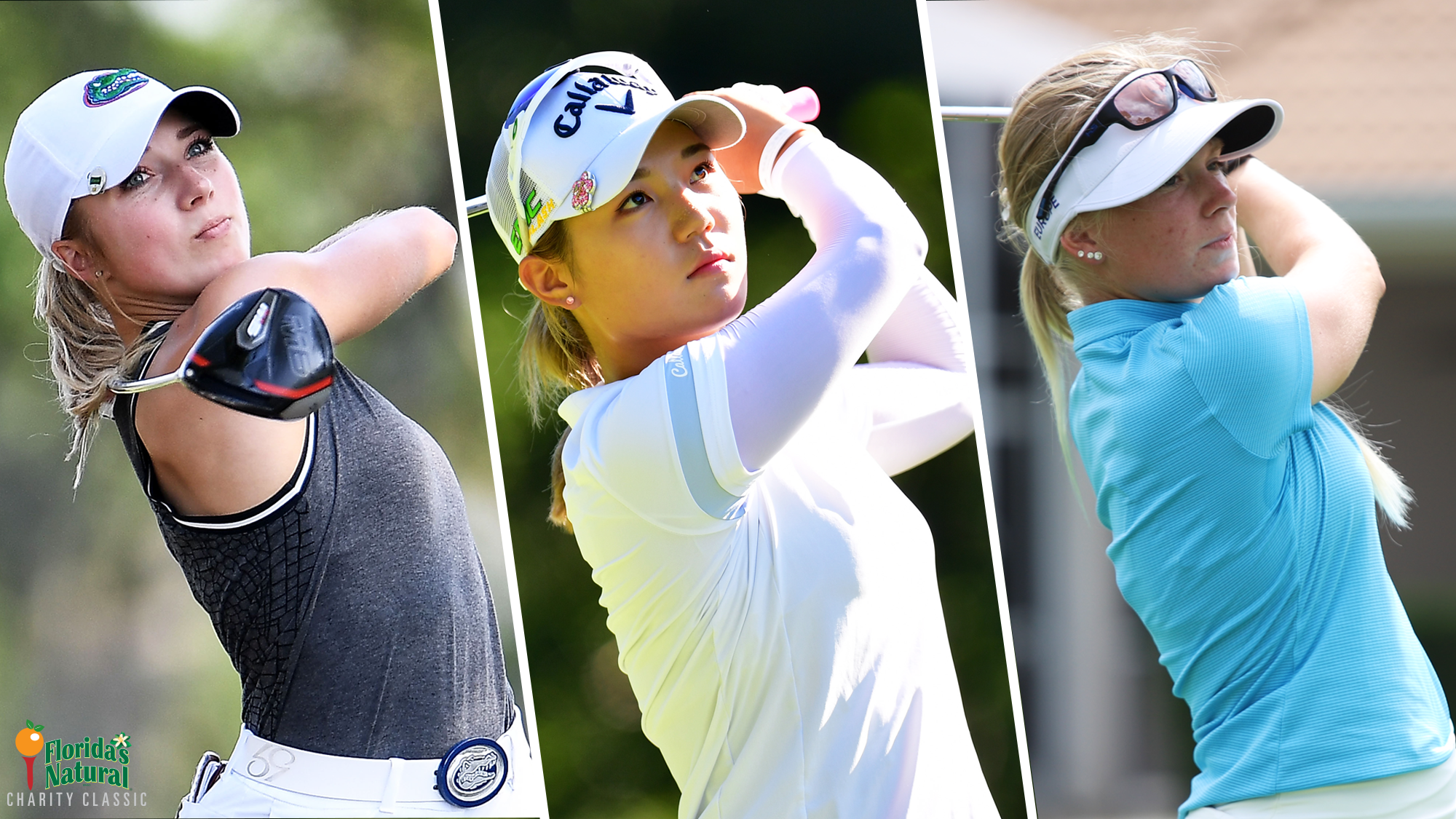 Sierra Brooks, Yaeeun Hong, Frida Kinhult (No. 10 tee, 8:28 a.m.)
This featured group highlights three promising rookies on the Epson Tour in 2020, led by University of Florida alumna Sierra Brooks (Orlando, Florida). A two-time winner on the Eggland's Best Golf Tour in two starts earlier this year as a warmup for her pro debut, Brooks announced this week she signed staff deal with TaylorMade Golf. She was the 2019 NCAA Division I Women's Golf Championship runner-up.
Another member of the rookie class is 17-year-old Yaeeun Hong (Seoul, Republic of Korea), who signed with International Management Group (IMG) on December 23, 2019. A seven-time medalist during her amateur career, Hong captured the 2019 Australian Women's Amateur Championship title. She secured 2020 Epson Tour status by ending tied for fourth at Stage II of the 2019 LPGA Qualifying Tournament.
Last but not least is Florida State University alumna Frida Kinhult (Fiskebackskil, Sweden). Winner of the 2017 and 2018 Spanish Ladies Amateur Championship, she tied for 67th at 2019 LPGA Q-Series to first earn Epson Tour membership. Named the 2019 ACC Freshman of the Year for the Seminoles, Kinhult also shared ACC Player of the Year honors with LPGA Tour member Jennifer Kupcho for that same year.