The Volvik Race for the Card welcomes a fresh top-10 following the 22nd tournament of the 2019 Epson Tour campaign, with one newcomer to the ranks and the first four individuals having already secured a LPGA Tour card for 2020.
Perrine Delacour (Paris, France) continues to set pace with total season earnings of $121,181. She is trailed closely by Patty Tavatanakit (Bangkok, Thailand) at $116,340. Checking in at No. 3 is Ssu-Chia Cheng (Taipei, Chinese Taipei) having cashed $97,325, which is just $366 ahead of Jillian Hollis (Rocky River, Ohio).
Meanwhile, Leona Maguire (County Cavan, Ireland) earned a tied for fifth result in Longwood and climbs two spots to No. 5 with $90,610. She has seven top-10s across 15 starts, including two victories at the Windsor Golf Classic and Epson Classic.
"Last week was a really good confidence boost for me," said Maguire, one of five players with multiple wins this year. "I'm happy with my game and it was great to have coach Shane [O'Grady] out at Alaqua [Country Club] to fine-tune things. I hopefully can build off the momentum and finish the season strong in Daytona."

Leading the second half is Julieta Granada (Asuncion, Paraguay), coming off a tied for 14th showing in Seminole County. She has amassed $88,848 in 18 events played, highlighted by a total of 16 top-25s and seven being top-10s. Robynn Ree (Redondo Beach, California), another two-time winner in 2019, is within striking distance $2,191 back.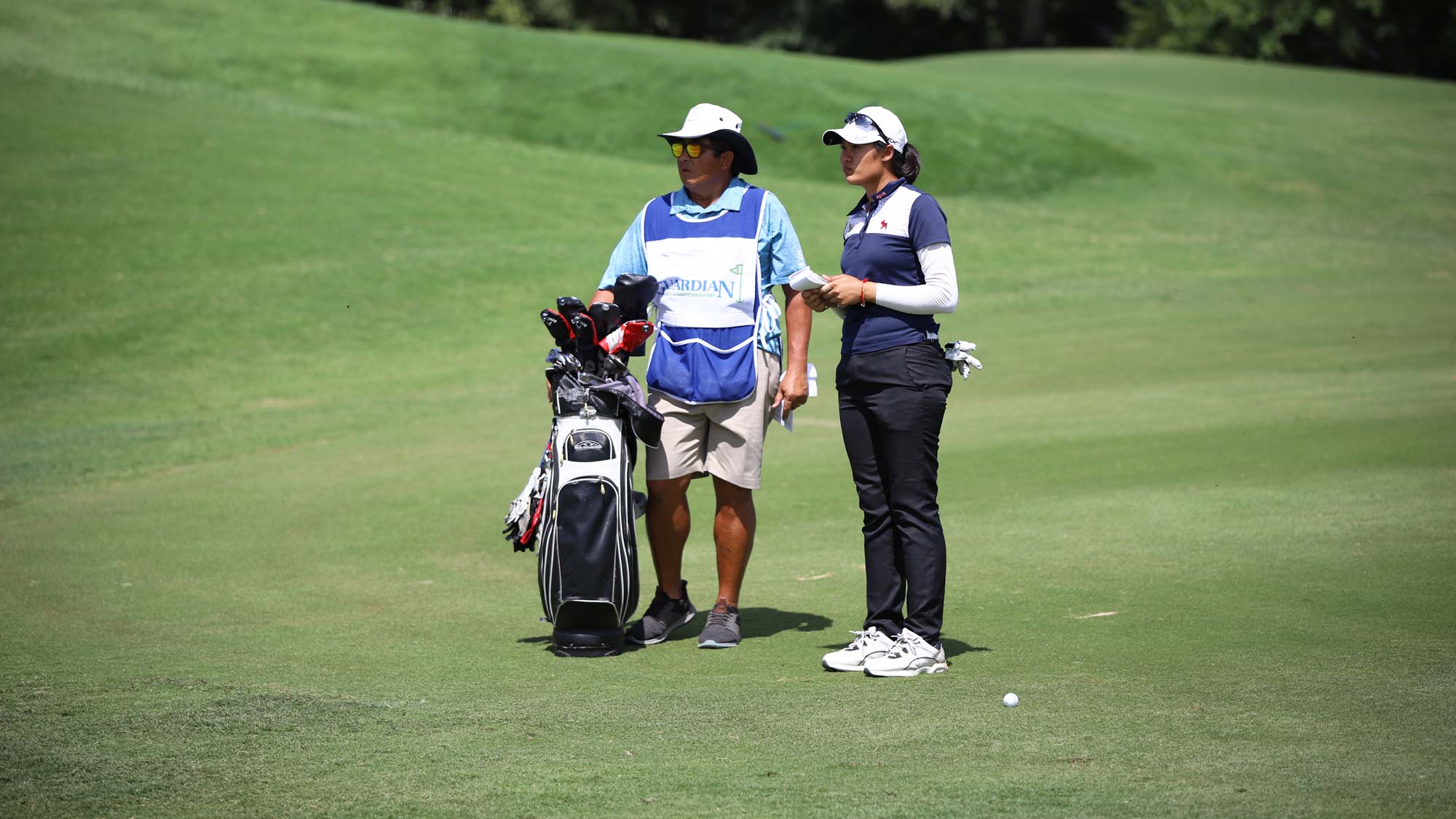 Rounding out the group is Jenny Coleman (Rolling Hills Estates, California) with $83,801 and then it is her fellow University of Colorado graduate Esther Lee (Los Alamitos, California) at $81,865. A small gap of $819 exists to final spot owned by Mind Muangkhumsakul (Banphai, Thailand), who slides up two after capturing a third runner-up finish on the season at the IOA Golf Classic.
"I have worked hard all year to get to this point and won't stop until I reach my end goal of the LPGA Tour," said Muangkhumsakul. "It's really exciting to be here, but there is also nerves that come too. The Epson Tour Championship will definitely be a good test of how I can perform under pressure and embrace the challenge."

Upon the conclusion of the Epson Tour Championship on Sunday, the top-10 in the final Volvik Race for the Card standings will graduate onto the LPGA Tour for the 2020 campaign.