Following the fifth tournament of the 2019 Epson Tour campaign the Volvik Race for the Card welcomes a fresh top-10, including past No. 1 from earlier this season Julieta Granada (Asuncion, Paraguay) back in the top spot.
Coming off a solo second performance in El Dorado, Ark. at the Murphy USA El Dorado Shootout, Granada has earned $48,259 through four starts. That total is already greater than what P.K. Kongkraphan (Khonkaen, Thailand) accumulated in 2013 when she finished No. 1 on the money list and was named Epson Tour Player of the Year.
"The goal is to be in the top-10 at the end of the year," said Granada, who has three runner-up finishes and a tied for 11th result so far in 2019. "I just have to keep playing my game and give myself chances to win. It is really nice to start the year playing such solid golf."
Both Leona Maguire (County Cavan, Ireland) and Jillian Hollis (Rocky River, Ohio) did not make the trip to the Natural State, but still slot right behind Granada at No. 2 and No. 3, respectively. Then it is Kelly Tan (Batu Pahat, Malaysia) with $26,180 after a tied for fourth performance. She bumps Lauren Coughlin (Charlottesville, Virginia) down one place, as the University of Virginia alumna was not part of the 144-player Murphy USA El Dorado Shootout field.
Leading the second half of the top-10 is most recent Epson Tour champion Cydney Clanton (Concord, North Carolina) and the $22,500 winner's check she captured on Sunday in her first start of the season. Demi Runas (Torrance, California) checks in at No. 7 and 2019 Epson Tour rookie Dewi Weber (Groningen, Netherlands) is in close pursuit earning $19,705 across five events played, just $130 behind Runas.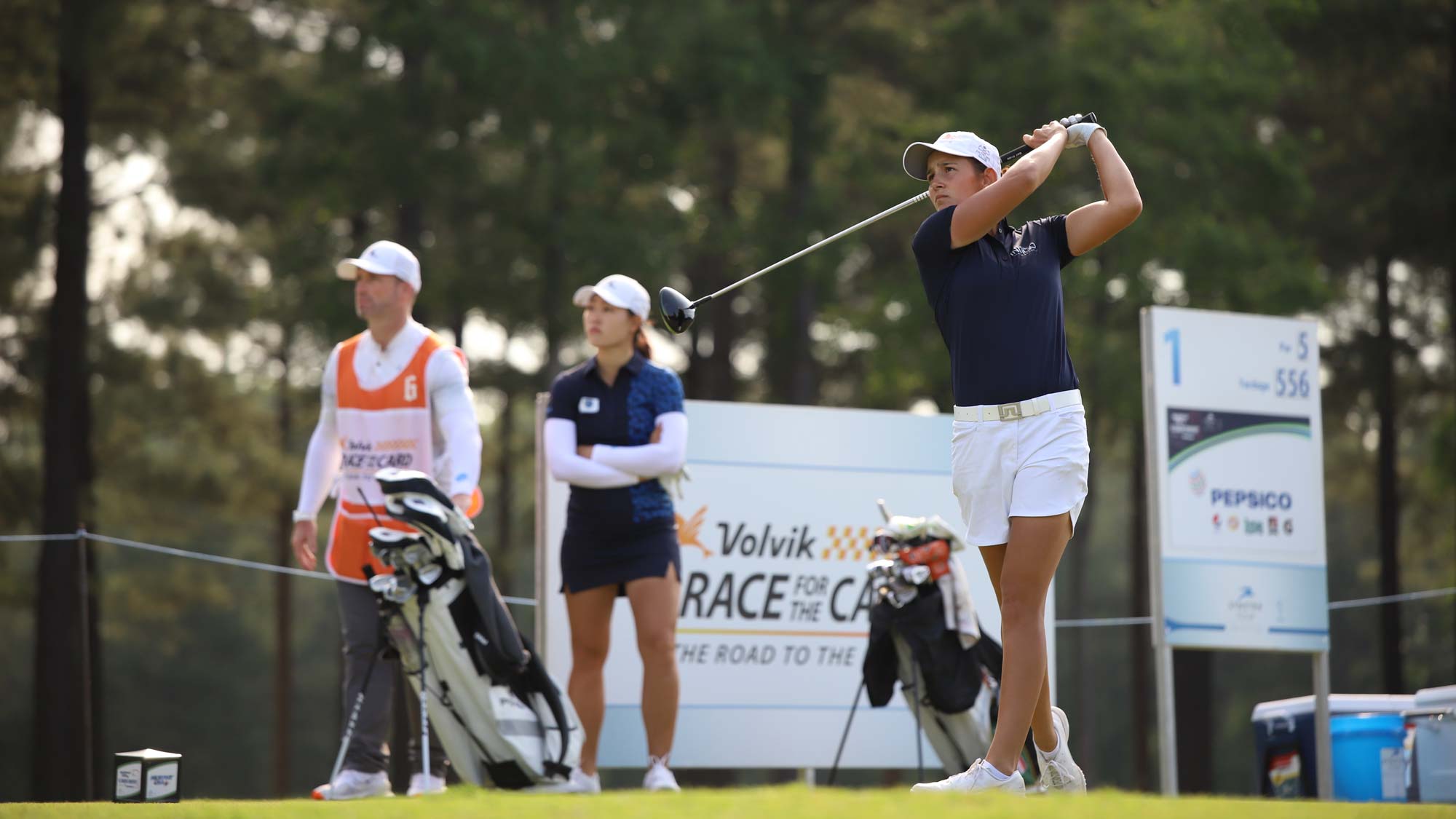 "I've started the year great and couldn't be more proud of the work I have put in to get these results," said Weber, making her Volvik Race for the Card top-10 debut after three straight top-10 finishes and a career-best tied for fourth showing in Arkansas. "There's still lots of golf left this season, but to crack the top-10 shows I belong here. I'll continue to play my game with the goal of now winning a tournament."
Rounding out the group is Kyung Kim (Chandler, Arizona) at $19,515 and Min Seo Kwak (Seoul, Republic of Korea), who jumped 15 places with a solo third finish in the Murphy USA El Dorado Shootout.
At the end of the season, the top-10 players in the Volvik Race for the Card standings will graduate onto the LPGA Tour for the 2020 season.