LEE WORKS BACK INTO FORM FOLLOWING INJURY
An opening round 7-under par 64 by Min Lee (Taoyuan City, Chinese Taipei) this afternoon at Raven's Claw Golf Club in Pottstown, Pa. helped claim a share of the Valley Forge Invitational 18-hole lead. It was a career low performance for Lee on the Epson Tour and ties her career low as a professional.

"Early in the round, I hit it here and there a lot, so my short game helped me to save par," said Lee, who recorded eight birdies and one bogey. "When I made the turn, my swing finally came back. I didn't try hard to make birdies, but they just came with it."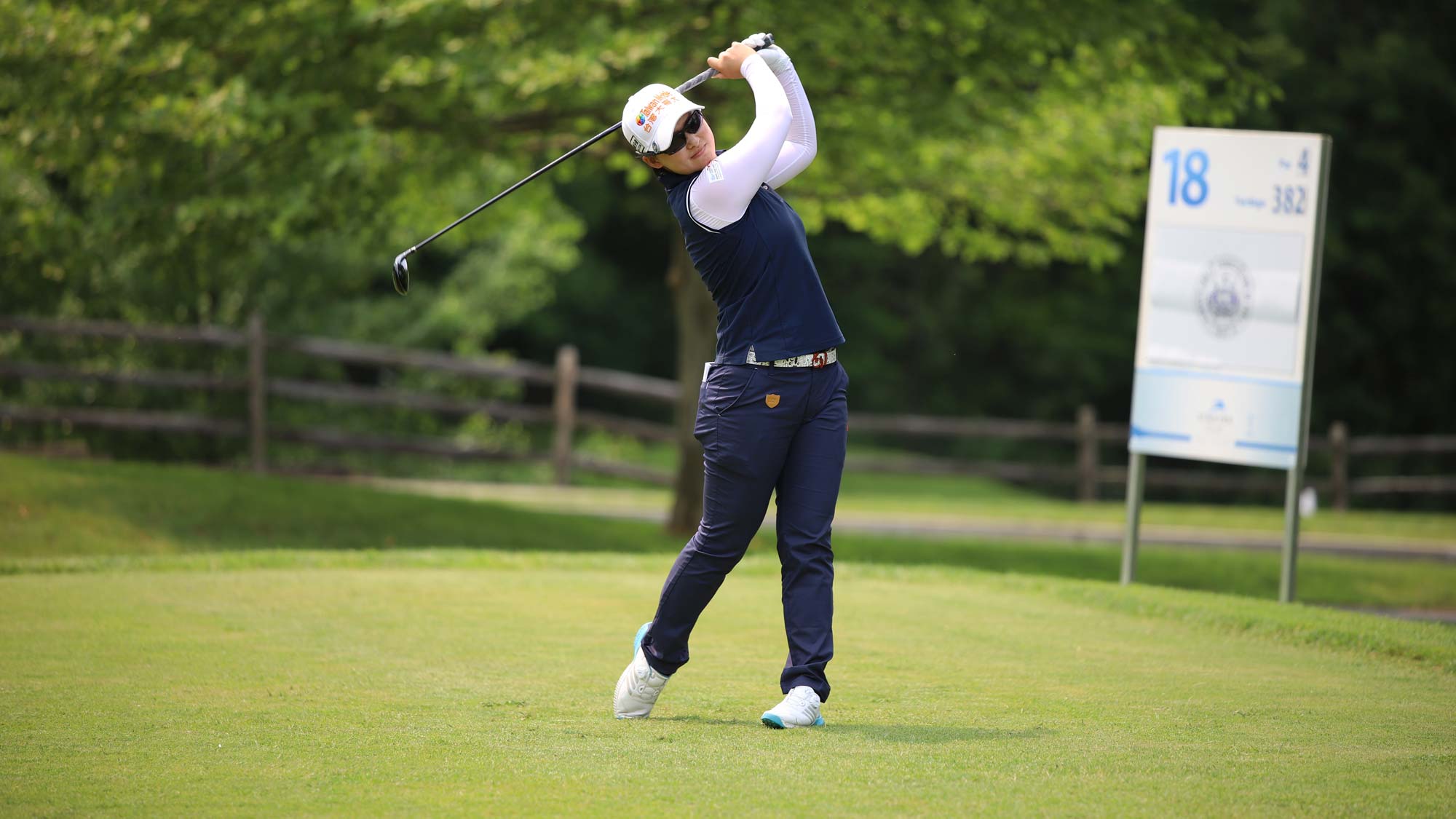 Competing for just the fourth time in a competitive tournament this season, the road in 2019 for Lee has not been easy. During a practice session in early March, she felt a sharp pain in her lower back. After several tests, Lee was diagnosed with a herniated disc. The injury has progressively healed since, but the 23-year-old still deals with symptoms. Today was an example where it couldn't get in the way.

"Wanted to make a good swing, have a good number then good read for the putt," Lee said about four straight birdies on the back nine. "It definitely gave me a lot of confidence, but I tried to lower my heart rate. Not get too crazy about it."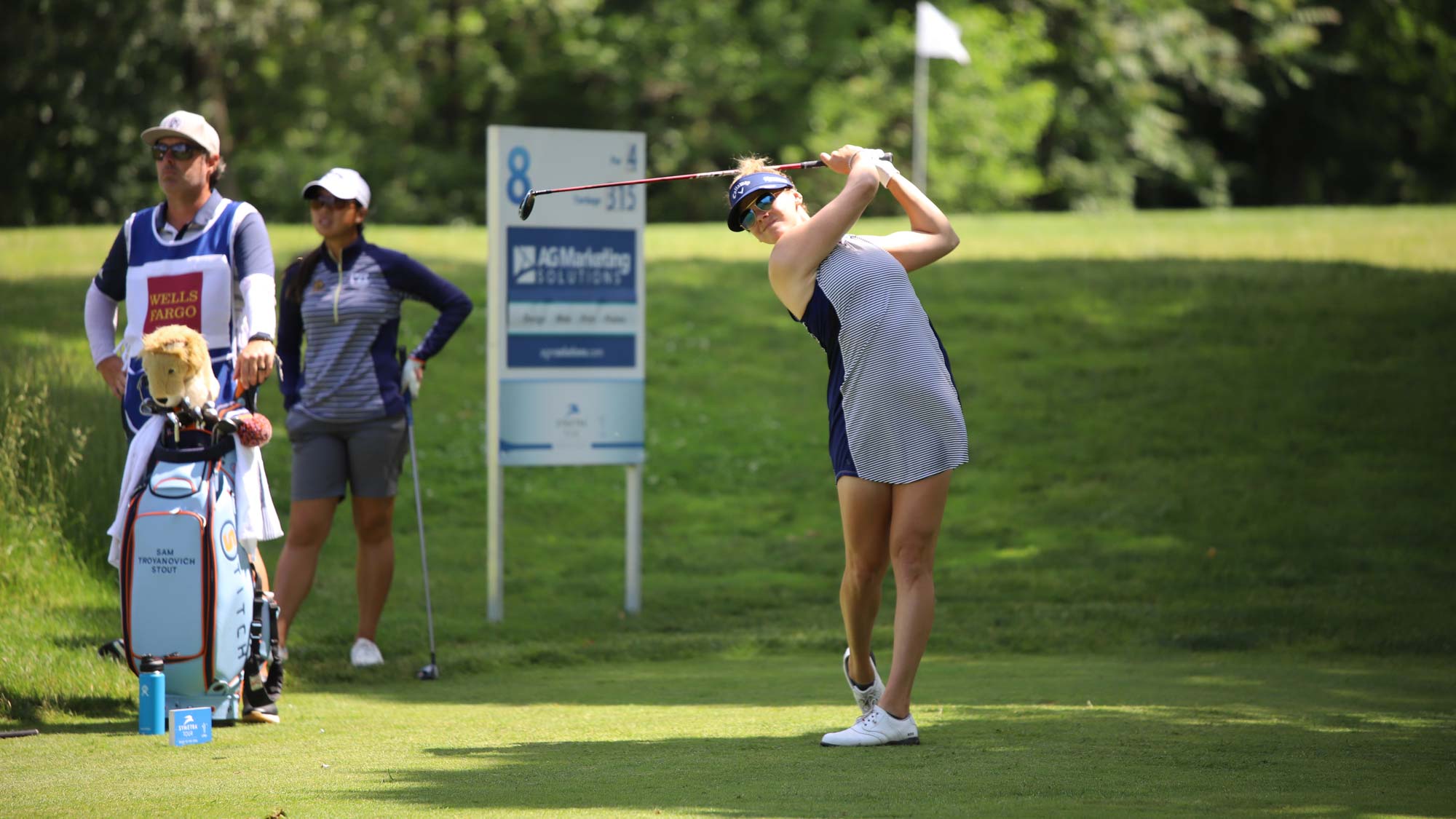 TROYANOVICH FEELING MORE COMFORTABLE AFTER SWING CHANGE
Coming off a career-best finish on the "Road to the LPGA" of tied for 15th at the Zimmer Biomet Championship hosted by Nancy Lopez, Samantha Troyanovich (Grosse Pointe, Michigan) fired a career low round today of 7-under par 64 to join Lee atop the leaderboard. Even so, the journey to reach this point has taken time and patience.

Troyanovich got married in December of 2018 and once the honeymoon was over, it was back to the drawing board. Together with swing coach Jeff Leishman and trainer Ken Macdonald, they took the pieces apart and started the process of a complete swing change.

"I knew this season would start slow and progress the way it has," Troyanovich said. "Up until last week, there would days where ball striking was good, but putting was not good. Or great putting days and I hit it all over the place. I know that I'm doing the right things, so it was just a matter of time before it all came together. It's not really surprising to me because this is what I've been practicing for.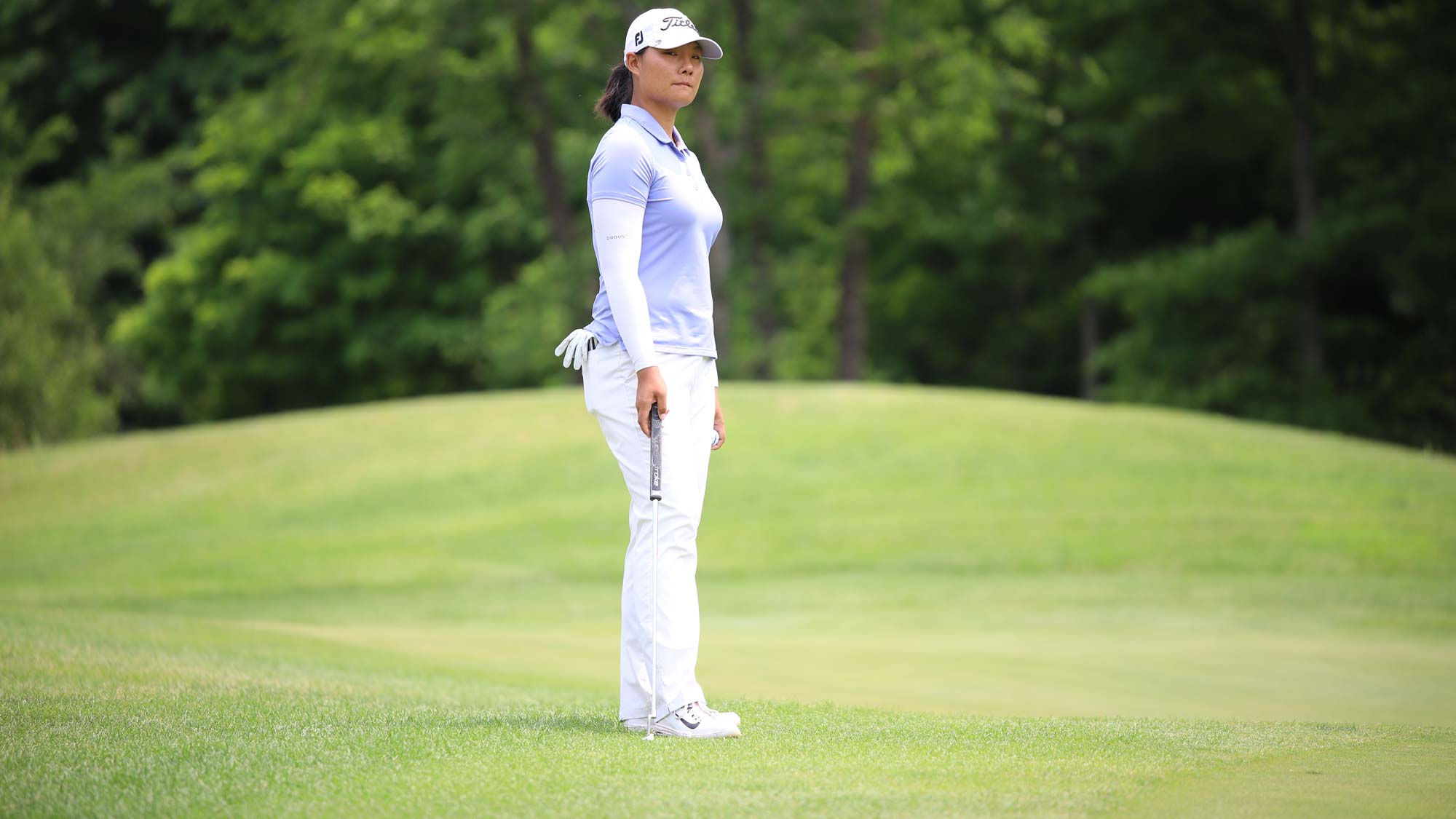 LIAN SETS CAREER LOW MARK IN OPENING ROUND
In her second year on the Epson Tour, the second annual Valley Forge Invitational marks the 23rd career start for Huize Lian (Dalian, China) and round one featured a career low for the 19-year-old.

Six birdies and one bogey on the scorecard for Lian added up to a 5-under par 66, besting her previous career-best of 4-under par in the third round of the 2018 FireKeepers Casino Hotel Championship. She trails by two heading into the weekend and is tied for third with five other players.

"It definitely feels really well to see my name on the leaderboard, makes me pretty happy," Lian said with a big smile. "Just stay confident and my mind clear, hit the shots. It's a beautiful golf course and challenging, but still fun. Who knows the future? Stay calm like today and keep it going."

NOTABLE QUOTES
Lauren Coughlin (-5, T3) on the importance of getting off to a fast start:
"It's very, very big. Not everybody is going to shoot low every single day, but on this golf course you can really fire at a lot of pins and if you're making putts you can go really low. Nice to have a good start. I only birdied one of the par-5s, so two more I could have got pretty easy. Overall, I did very well today."

Perrine Delacour (-5, T3) on what she has learned from back-to-back top-five finishes:
"My game has been pretty good, but getting top-five make me more confident in myself and my game. I can be a little more aggressive because I have more confidence. I know if I miss then I can always make the up and down, or I accept a bogey because I have confidence in my game. You definitely can score low out here. The greens are pretty soft, just try to hit a good roll. A lot of birdies are going to happen."

Natalie Sheary (-4, T9) on the aspect of her game she fixed that led to a solid showing today:
"Finally got my putts to the hole, been working really hard on that recently with a good friend of mine, Olivia Jordan-Higgins. When we had the small [weekend] break between Davidson and Auburn, I went to Birmingham and we worked a lot on that. She kept noticing that I was very shy with my putts, so we worked a little on speed and that made all the difference. Ball striking has been a strongpoint for several years now. Adding a little more pace creates some sort of confidence out there."

PLAYER NOTES
Min Lee
Lee, 23, is a native of Taoyuan City, Chinese Taipei
Two-time winner on the China Amateur Golf Tour in 2012
2014 Epson Tour graduate and Gaelle Truett Rookie of the Year
Competed in 18 events on "Road to the LPGA" in 2014 and played the weekend 16 times
Recorded eight top-10 finishes that season including a win at the Garden City Charity Classic
Total of 83 starts on the LPGA Tour since rookie year in 2015 with career-best T12 at 2015 U.S. Women's Open
Captured victories at both the 2018 CLPGA Women's China Open and 2018 TLPGA Taiwan Mobile Ladies Open

Samantha Troyanovich
Troyanovich, 29, is a native of Grosse Pointe, Michigan
Winner of the 2006 Michigan Girls Junior Amateur Championship and 2007 Michigan Girls Junior PGA Championship
Two-time All-Conference USA Second Team selection for Tulane University competed in 35 career events and registered 76.55 stroke average
Since rookie year on the Epson Tour in 2015, total of 40 starts with a career-best finish of T15 at the 2019 Zimmer Biomet Championship hosted by Nancy Lopez
Finished T32 at the Final Stage of the 2017 LPGA Qualifying Tournament to earn Priority List Category 17 membership for the 2018 LPGA Tour season
Made 11 starts on the LPGA Tour as a rookie in 2018 including season-best T46 result at the Volunteers of America LPGA Texas Classic