BRITT COACHING AT HIGH SCHOOL ALMA MATER
She led Signal Mountain to a TSSAA Class A-AA State Championship in 2009 and now Jordan Britt (Chattanooga, Tennessee) is returning to the school's golf program as a volunteer assistant coach.
Head coach Rodney Mitchell recently announced that the 2014 Southern Conference Golfer of the Year for the University of Tennessee at Chattanooga will work with the Eagles and Lady Eagles as her schedule allows. Britt is set to begin her fifth year on the Epson Tour when the SKYiGOLF Championship tees off tomorrow.
"There is a lot of great memories surrounding that program and I'm looking forward to helping the next generation," said Britt. "Growing up, I had a lot of help developing my game and now I try to find opportunities to give back. I have considered coaching as a career option down the road and think it would be a nice transition out of competing because you're still part of the action."
LIU LOOKING FOR THIRD STRAIGHT WIN
To end the 2018 season, Ruixin Liu (Guangdong, China) captured back-to-back wins at the IOA Golf Classic and Epson Tour Championship to finish No. 1 in the Volvik Race for the Card and earn Epson Tour Player of the Year honors.
She'll spend the rest of 2019 on the LPGA Tour, but this week Liu is making a spot start to hopefully find a groove for her rookie year on the big stage. The 20-year-old is also shooting for a third victory in as many events on the official qualifying Tour of the LPGA.
"Last year on the Epson Tour was life-changing for me because I gained a lot of experience, made many friends and improved my game to be able to compete on the LPGA Tour," Liu said. "Playing in the SKYiGOLF Championship is to build confidence in my game and keep the momentum going for the rest of the season. It's exciting to be back on a Tour that gave me so much, but I'm eager to make a name for myself on the LPGA."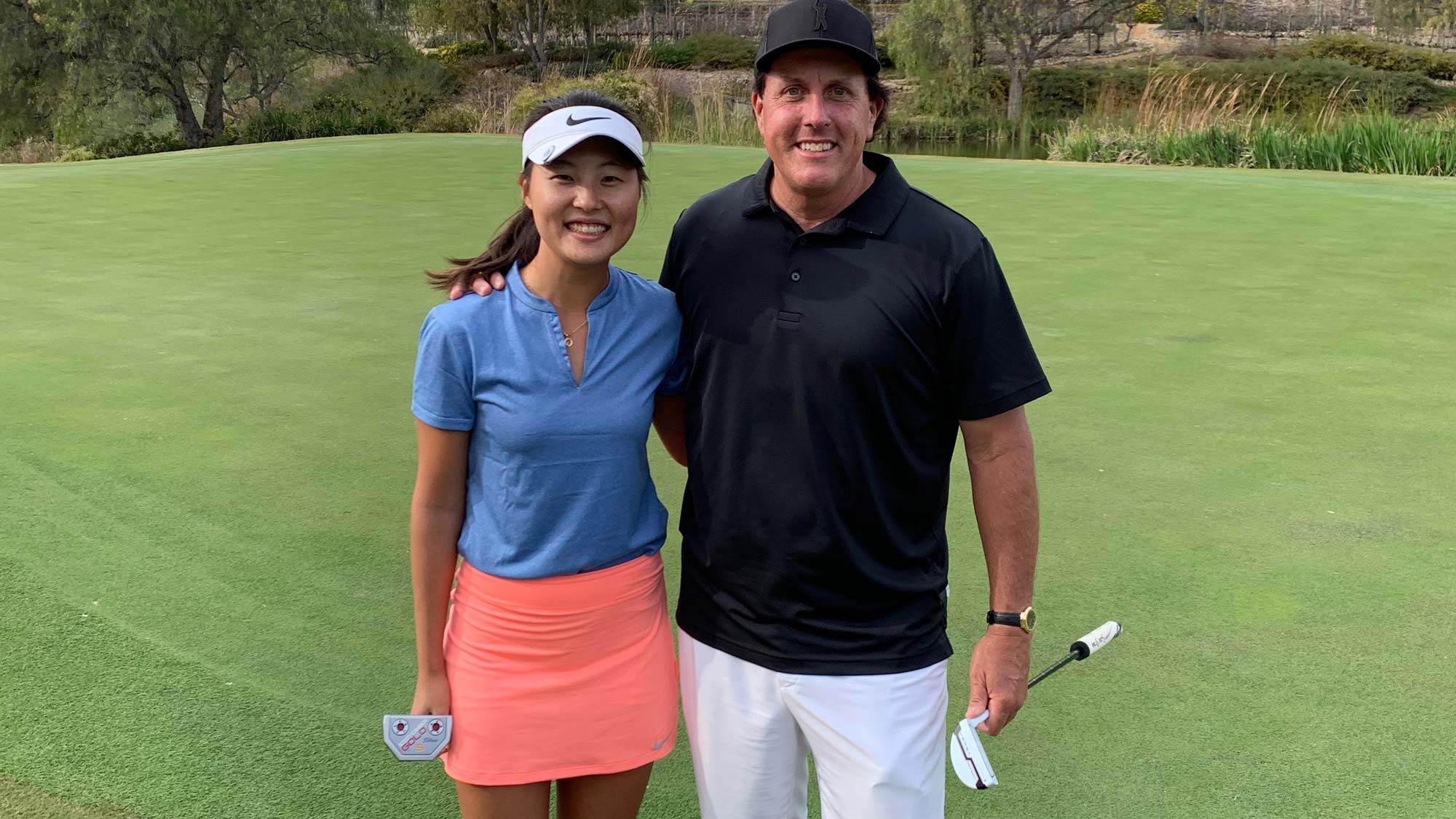 CHOI PLAYS ROUND WITH MICKELSON
It's not every day someone is able to tee it up with a legend, but that is exactly what Sandy Choi (Seoul, Republic of Korea) did last Friday when Phil Mickelson invited her to join on the back nine of The Bridges at Rancho Santa Fe.
Choi joined the club in 2017 as she made the transition from Duke University to the professional ranks, while Mickelson is an honorary member. They've shared conversations before and this time around with Choi heading to work on her short game, Mickelson reached out for her to complete their group of four.
"It was an incredible experience playing with one of the best players in the world, but I couldn't stop my hands from shaking the whole time," Choi said laughingly. "Phil is such a nice, down to earth guy. He was willing to give me some tips and helped me realize I definitely still have a lot to learn on the course. Nonetheless, it was a day I'll never forget."