MORE THAN GOLF ON THE MIND FOR SKAPIK
One month ago on Memorial Day, a dozen tornadoes ripped through the greater Dayton metropolitan area causing mass destruction. Among the damage inflicted was to Keowee Auto Sales, flattened by one of two EF4 twisters that formed nearly a half-mile wide and traveled greater than 20 miles.
Molly Skapik (Miamisburg, Ohio) was in Pennsylvania at the time, getting ready for the Valley Forge Invitational. Her father Casey owns the used car dealership and was traveling with Molly like he does every week to caddy.
"Dad and I drove up to Newtown Square and stayed at my aunt's house," said Skapik, recalling the events of the night. "We got in about 10:30 p.m. and mom texted us storms were coming our way back home. Looked at the radar and saw they were north, not even thinking my dad's business is 25 minutes north of our house. He comes in my room at 3:30 a.m. and says, 'Hey, I've got bad news. The business is gone.' Just in shock, couldn't believe him. A short time later, he was out the door driving home."
In a matter of minutes, the 75-year-old family company started by Molly's grandfather Steve Skapik was diminished to rubble. With dad stepping away from his duties on the bag to take care of things back in southwest Ohio, Molly found comfort in the home of Dedee and Tom Selig, her aunt and uncle.

"My uncle would drive me to Raven's Claw [Golf Club] for a quick practice round and we'd come right back," said Skapik, who had Tom take over caddy responsibilities. "They were on their own schedule and I didn't want to take up all their time, especially being an hour away from the course. I ended up missing the cut by one, then drove straight to dad's place and saw it for the first time. Got out of the car and just asked what I could help with."
From digging through piles of debris, to going through the approximately 50 cars on the lot that were totaled and finding new ones to sell, Skapik showcased her "Drive On" spirit the last few weeks to assist in any way she could. Even through the tough times, Casey was lucky enough to recover customer files and old company accounts.
"I actually followed him around for a couple days with just a notebook, anything that came to mind and he needed to remember I would jot down so he could follow it up later," Skapik said. "I'd work with him at 8:30 in the morning and wouldn't get done until 9 at night. After a long day, we'd then go home and contact 400-plus customers on where we're heading next. For it all to just be gone in an instant is crazy."
In the midst of her work off the course following the Valley Forge Invitational, Skapik learned she had earned a spot in the Four Winds Invitational field. Furthermore, her family has since opened a temporary location while Casey figures out how to rebuild, a process that can take nearly seven months.
"I didn't think I could do it because my mind was elsewhere," Skapik said. "Dad told me to go play. I drove to South Bend on Tuesday of tournament week and played a practice round, then went right back to help him for two days, didn't touch a club and made my tee time on Friday. Golf up until the middle of last week didn't matter to me. It's nice to have this tournament here and I can do both."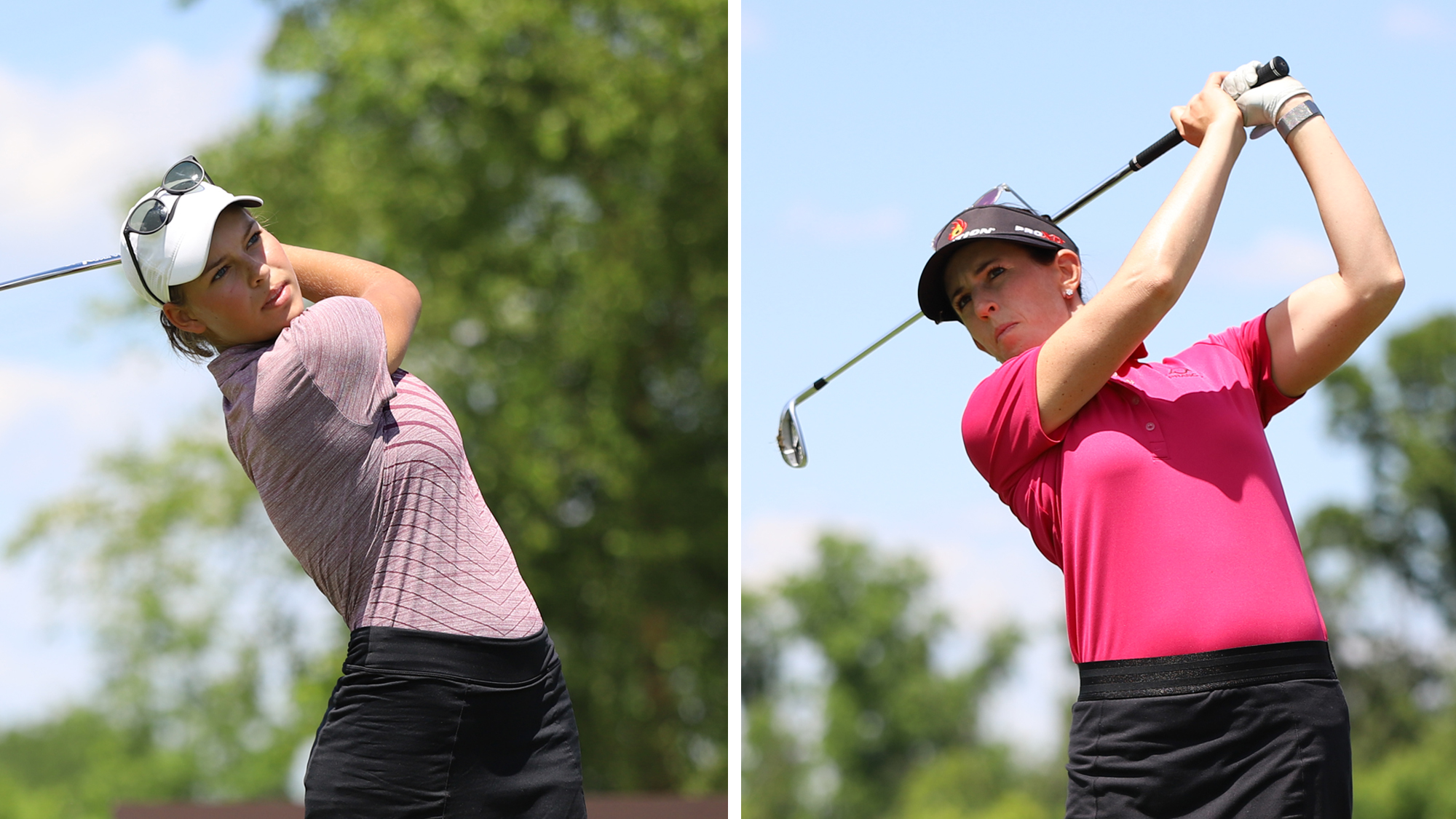 SWAYNE, JANDEL IN MAINEVILLE AS TOURNAMENT SPONSOR EXEMPTIONS
Adding some local flavor to the second annual Prasco Charity Championship is the duo of tournament sponsor exemptions in amateur Alexandra Swayne (Maineville, Ohio) and 10-year pro Emma Jandel (Dayton, Ohio).
Having just completed her freshman year at Clemson University, Swayne returns to TPC River's Bend where she is a member. It is also the site of her first start on the Epson Tour, as Swayne competed in the inaugural edition of this event last year with a tied for 44th result at even par.

"When I received the call from Mr. Jones, I didn't think he was going to give me the sponsor exemption," said Swayne. "When he told me I had been selected, I was honored to represent Prasco. It's exciting to play in my backyard again and I hope to play even better than last year, maybe find myself in contention on the weekend. Playing in Epson Tour events is only going to improve my game and help me later."
Meanwhile, Jandel is an alumna of the Ohio State University and two-time winner of the Ohio Women's Amateur. A rookie on the Epson Tour in 2010, she has played full-time since 2011 and earned a career-best tied for third finish in the 2012 Credit Union Challenge. This week marks the second start for Jandel at this tournament.
"Huge thank you to Prasco for an exemption into the 2019 Prasco Charity Championship," Jandel said. "I am extremely grateful for their partnership, support, culture and values. They are a true inspiration in business and the community. I am honored and humbled with the opportunity to play in my hometown. Also, proud to be a Buckeye and part of such a special event."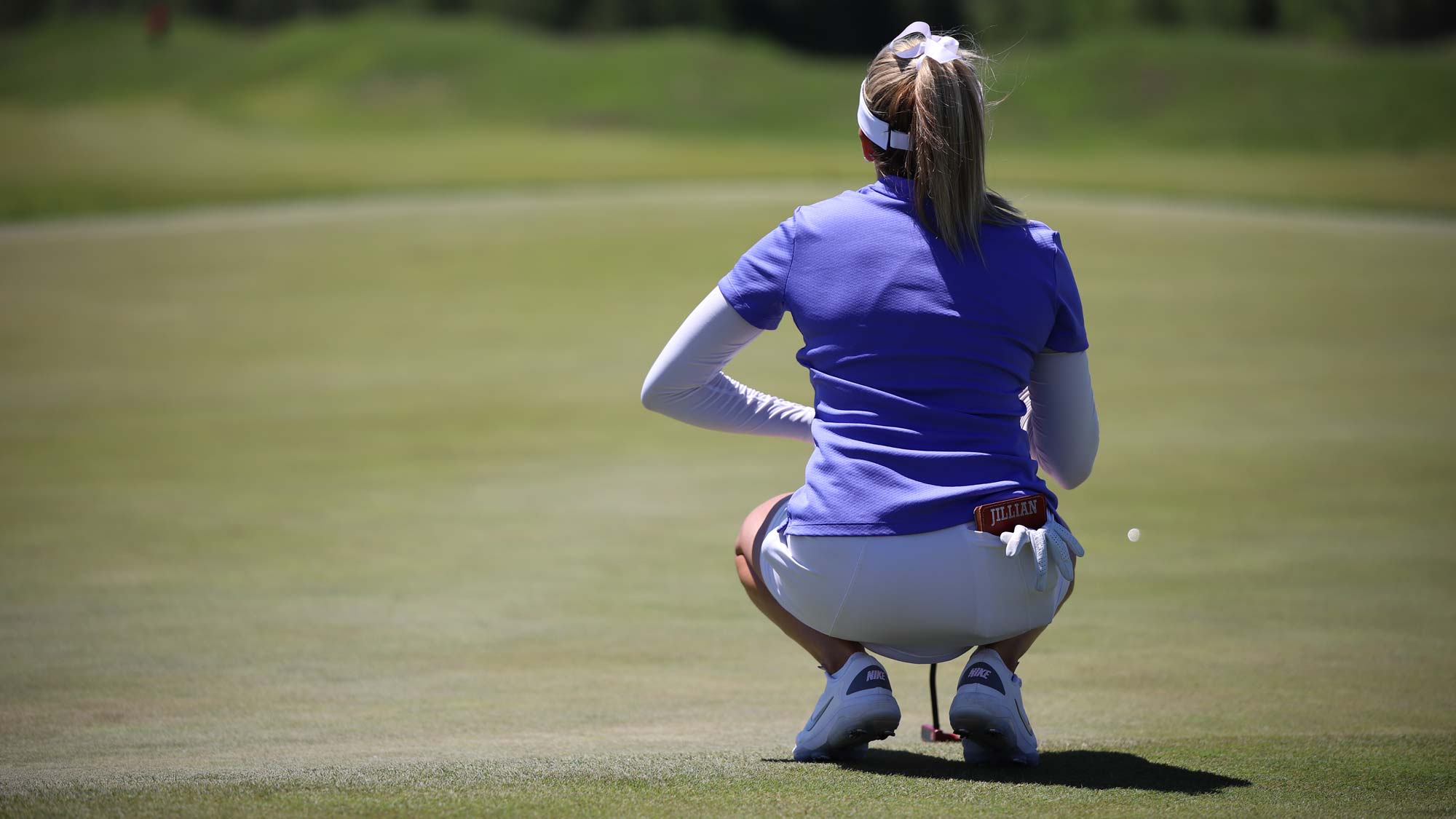 HOLLIS COLLECTS EPSON SWIFT AWARD
Every season, the Epson Swift Award is presented to the No. 1 player in the Volvik Race for the Card to highlight her outstanding performance over the first half of the year. Jillian Hollis (Rocky River, Ohio) is the 2019 recipient with $92,699 earned across 10 starts.
The honor is accompanied by $1,500 in bonus money for Hollis, while Epson will also donate $1,000 to the charity of her choice.
"I didn't even know about this award or that I could donate to charity," said Hollis. "I'm going to donate my check to The First Tee of Cleveland because I love what they are doing to grow the game and help a lot of kids. Anytime you get a chance to donate is so awesome and to help out a little bit is super great. I want everyone to have the opportunity that I've had."
Hollis picked up her first professional win at the IOA Championship presented by Morongo Casino Resort & Spa in late March. She added a second victory earlier this month at The Forsyth Classic presented by Decatur Park District. The performances are part of six total top-10s in her second year on Tour.
"This is the whole reason I play and enjoy it, to grow the game and be someone's role model," Hollis added. "I want to set a good example on the course. You're not just playing golf, but showing respect for the game and treating people well is the message I really want to send."