PERRINE FOR THE WIN (TIMES TWO)
When the calendar flipped to June 1 this year, Perrine Delacour (Paris, France) was still searching for that elusive first professional win. Now the final day of the month, she is a two-time champion after a five-stroke victory in the second annual Prasco Charity Championship at TPC River's Bend.

"It feels awesome, I played really good the entire month and glad to get the second win," said Delacour, who fired a 5-under par 67 in the final round to finish at 15-under overall. "It's kind of the same feeling, but a little nicer to give me that confidence to finish the rest of the season. I'm going to try and get a third one because really I'm starting to get used to the moment."

Exactly three weeks ago, Delacour captured the Four Winds Invitational crown. That was just one of seven consecutive top-10 finishes to cap an eight-week straight competitive stretch.

"Actually, I still can't believe it," Delacour said. "Seven top-10s and five top-five. I played really good golf and am looking forward to enjoying a week off. I've been playing for eight weeks in a row. I'll enjoy then keep going in French Lick."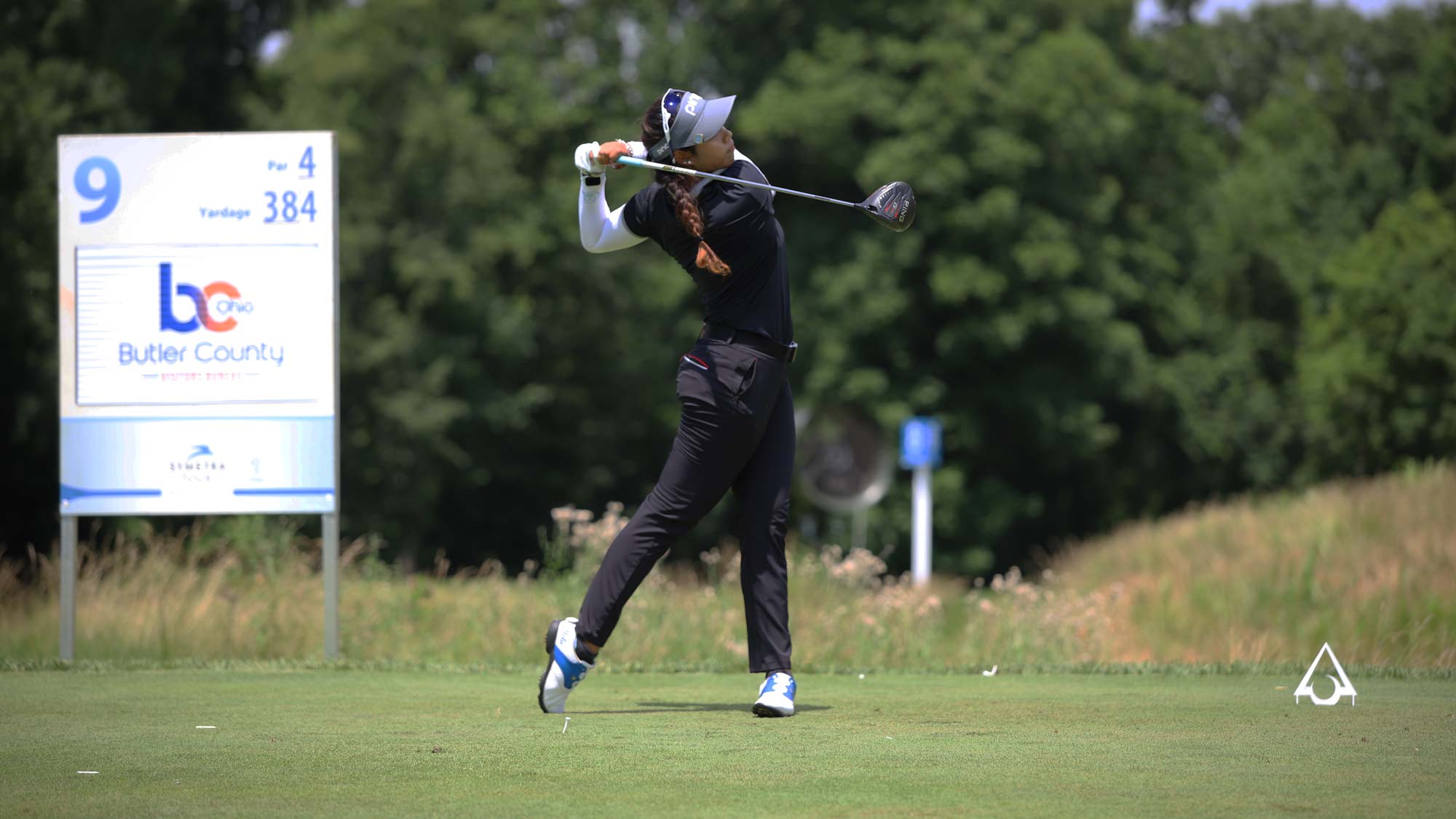 TAVATANAKIT WITH TOP FINISH, OFF TO GREEN BAY
Coming in seven shots behind Delacour on the leaderboard was Patty Tavatanakit (Bangkok, Thailand) with an even par 72 in the final round to secure a solo second finish, the best result of her young professional career.

"I think my mental game was pretty good today and I feel good about my game with where it's at," said Tavatanakit, who ended tied for 14th in her Epson Tour debut at the Island Resort Championship. "I would say my up and downs were solid, it was a pretty good round out here. I managed to not shoot over par and I'm pretty proud of that."

Instead of taking the week off to rest, she heads to Oneida, Wis. for the Thornberry Creek LPGA Classic. It'll mark Tavatanakit's second career start on the LPGA Tour after making her professional debut at the U.S. Women's Open earlier this month.

"I have to be excited, but was actually kind of looking forward to my week off," Tavatanakit said. "I guess it is a good opportunity to play and gain experience on the big Tour. Hopefully I can learn again next week and shape my game for upcoming events on the Epson Tour."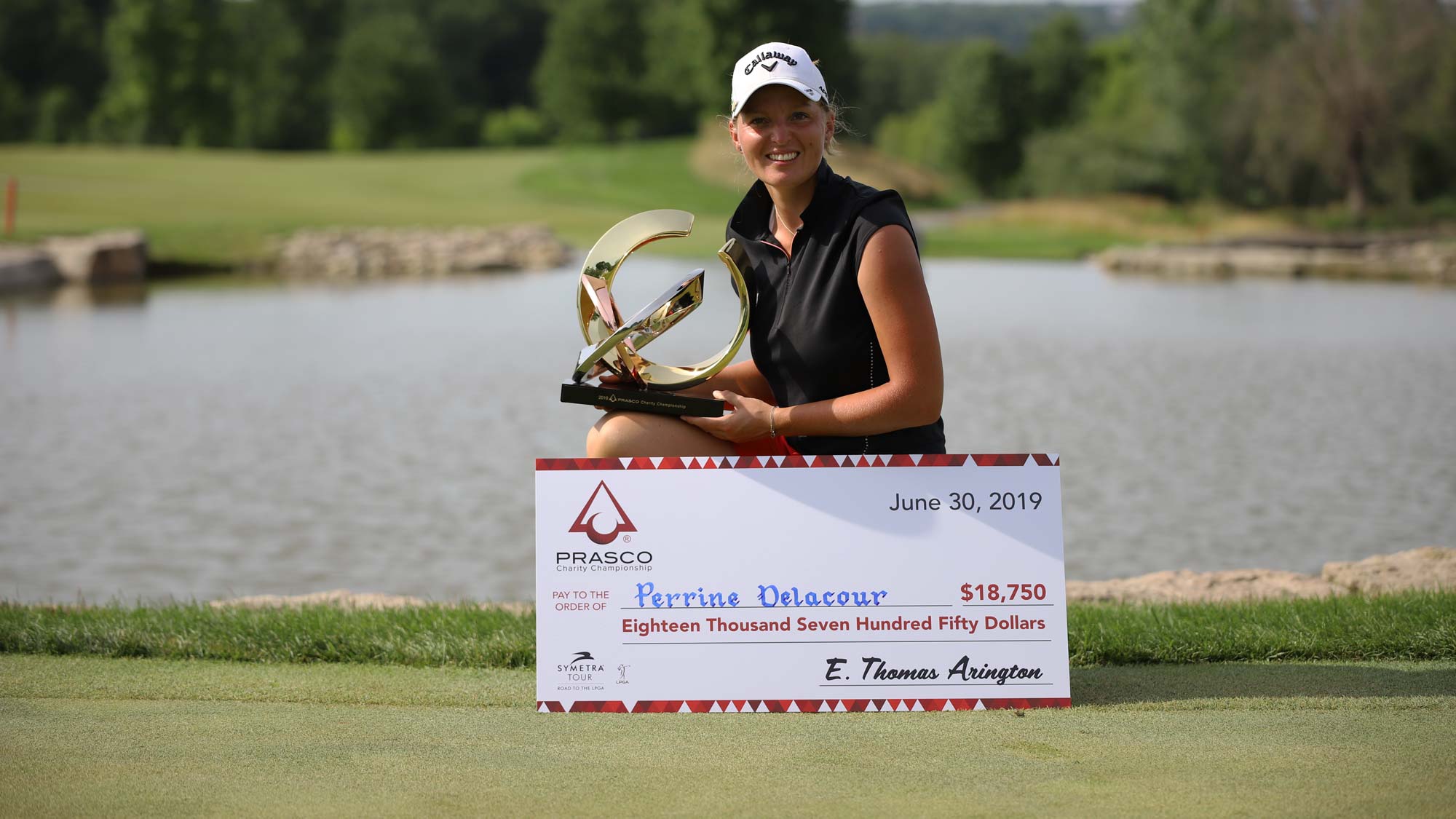 VOLVIK RACE FOR THE CARD STANDINGS AFTER WEEK THIRTEEN
Following the 13th tournament of the 2019 Epson Tour season, the Volvik Race for the Card welcomes a fresh top-10.

The victory and $18,750 winner's check move Delacour up one spot to No. 1, having earned $96,878 across 12 starts this season. Here is a look at the current top-10 heading into the third annual Donald Ross Classic at the Donald Ross Course of French Lick Resort in French Lick, Ind. from July 11-13:

1. Perrine Delacour - $96,878
2. Jillian Hollis (Rocky River, Ohio) - $92,699
3. Leona Maguire (County Cavan, Ireland) - $75,654
4. Julieta Granada (Asuncion, Paraguay) - $61,473
5. Nuria Iturrioz (Mallorca, Spain) - $57,104
6. Maddie Szeryk (London, Ontario, Canada) - $49,579
7. Cydney Clanton (Concord, North Carolina) - $48,071
8. Daniela Iacobelli (Melbourne, Florida) - $46,641
9. Min Seo Kwak (Seoul, Republic of Korea) - $44,804
10. Kyung Kim (Chandler, Arizona) - $43,494

NOTABLE QUOTES
Esther Lee (-5, T3) on shooting a final round 4-under par 68:
"Today was one of those days where everything felt good. Long game and short game were definitely the best I've felt in a long time. The only thing I struggled with was putting, left a lot out there. I'm happy to be ending on a strong note before a much-needed off week. It gave me an idea of what I need to work on in my time away and come back even better."

Jenny Coleman (-5, T3) on earning three top-five results over the eight-week stretch:
"I'm pretty happy, overall the game has been solid. Hitting the ball good, up and downs, birdies with the putters. Some days you have more luck than others, but overall been steady. Always nice to play well and be on a hot streak. Will continue it into the next event."

Lori Beth Adams (-5, T3) on the momentum she can take from this event into the rest of the year:
"This course is similar to my home course [Indian Valley in Burlington, North Carolina]. Although I'm not really happy about the finish I had today, tied for third I'll take any day. I'm going to go back and forth between the LPGA and here, we'll see where this takes me."

PLAYER NOTES
Perrine Delacour
Delacour, 25, is a native of Laon, France
Rookie on both the Epson Tour and LPGA Tour in 2013
Started playing golf at the age of nine and is a member of the French National Team
Epson Tour graduate in 2013 thanks to four top-10 finishes to end the year at No. 8 in the Volvik Race for the Card
Total of 68 starts on the LPGA Tour entering the 2019 season with career-best finish of solo fourth at the 2015 Kingsmill Championship
Total of 16 starts on the Epson Tour entering the 2019 season with career-best solo second result in the 2013 Epson Tour Championship
Fired a career-low score of 10-under par 62 in the second round of the 2017 Manulife LPGA Classic