GLENDALE, Wis. — A total of 144 players will take on the challenge that Brown Deer Park Golf Course presents starting Friday with the first round of the fifth annual PHC Classic.
Three featured groups highlight the competition for the 17th event of the 2019 Epson Tour season.
Perrine Delacour, Robynn Ree, Lauren Coughlin (No. 10 tee, 1:15 p.m.)
Currently ranked No. 1 in the Volvik Race for the Card and a two-time Epson Tour champion this year, Perrine Delacour (Paris, France) will make her first start since the Danielle Downey Credit Union Classic. With nine top-10 finishes so far in 2019 and six of them being top-five results, Delacour has accumulated $113,501 in total season earnings. She continues the push for Player of the Year in Milwaukee County.
Most recent Epson Tour champion Robynn Ree (Redondo Beach, California) comes to the PHC Classic fresh off her first professional win at The CDPHP Open. A University of Southern California alumna, Ree has played the weekend in all 12 starts this season, earning 10 top-25s along the way. She was a rookie on the LPGA Tour last year and captured a top showing of tied for ninth at the Cambia Portland Classic.
The defending champion of the PHC Classic is Lauren Coughlin (Charlottesville, Virginia) and she looks to keep the crown this week at Brown Deer Park Golf Course. Across 13 events this season, Coughlin has six top-20 performances. A two-time All-ACC selection, Coughlin won the ACC Championship individual title and was also named the ACC Player of the Year as a senior at the University of Virginia in 2016.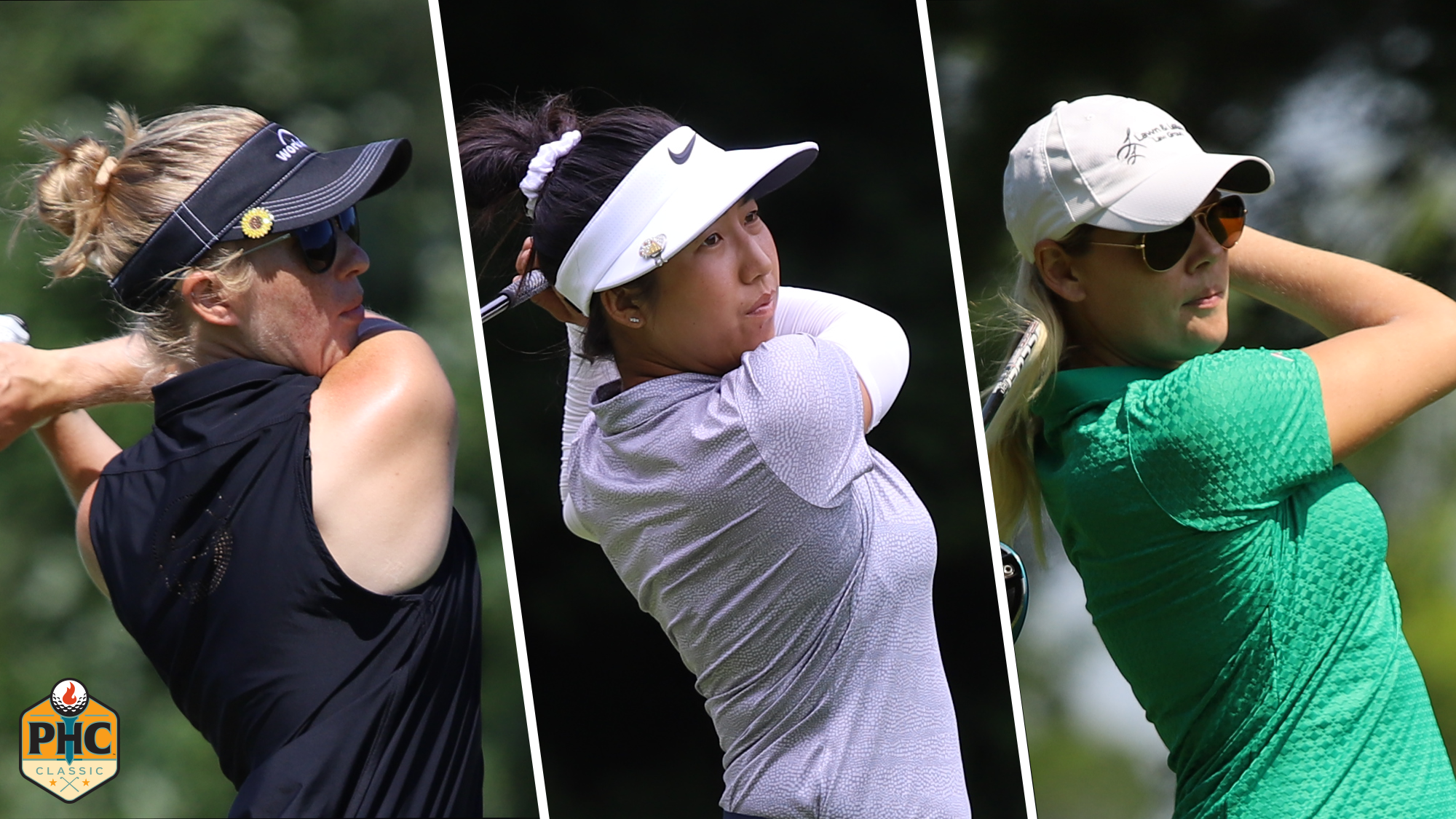 Casey Danielson, Stephanie Na, Maude-Aimee Leblanc (No. 1 tee, 1:26 p.m.)
One of four Wisconsin natives in the field, Casey Danielson (Osceola, Wisconsin) ended tied for third at the PHC Classic in 2018. It is also where the Stanford University product began her professional journey in 2017 as a tournament sponsor exemption with a tied for 14th result. Danielson has made a total of 25 career starts on the "Road to the LPGA," recording eight top-10s and missing the cut just four times.
Stephanie Na (Adelaide, Australia) is putting together one of her strongest Epson Tour campaigns yet. Through 15 starts, she has made it to the weekend on 13 occasions including a season-best finish of tied for second at the Epson Classic. Since her rookie year of 2010, Na has 11 top-10 performances over 85 career starts. The 11-year pro was also ranked the No. 1 amateur player in Australia in 2007 and 2008.

Meanwhile, Maude-Aimee Leblanc (Sherbrooke, Quebec, Canada) is on a great run as of late, snagging four top-15s in her last six starts. That stretch includes back-to-back top-10 results and a tied for second in Albany at The CDPHP Open, matching a career-best. A member of the 2010 NCAA Division I National Championship team at Purdue University, Leblanc was also a three-time All-Big Ten First Team selection.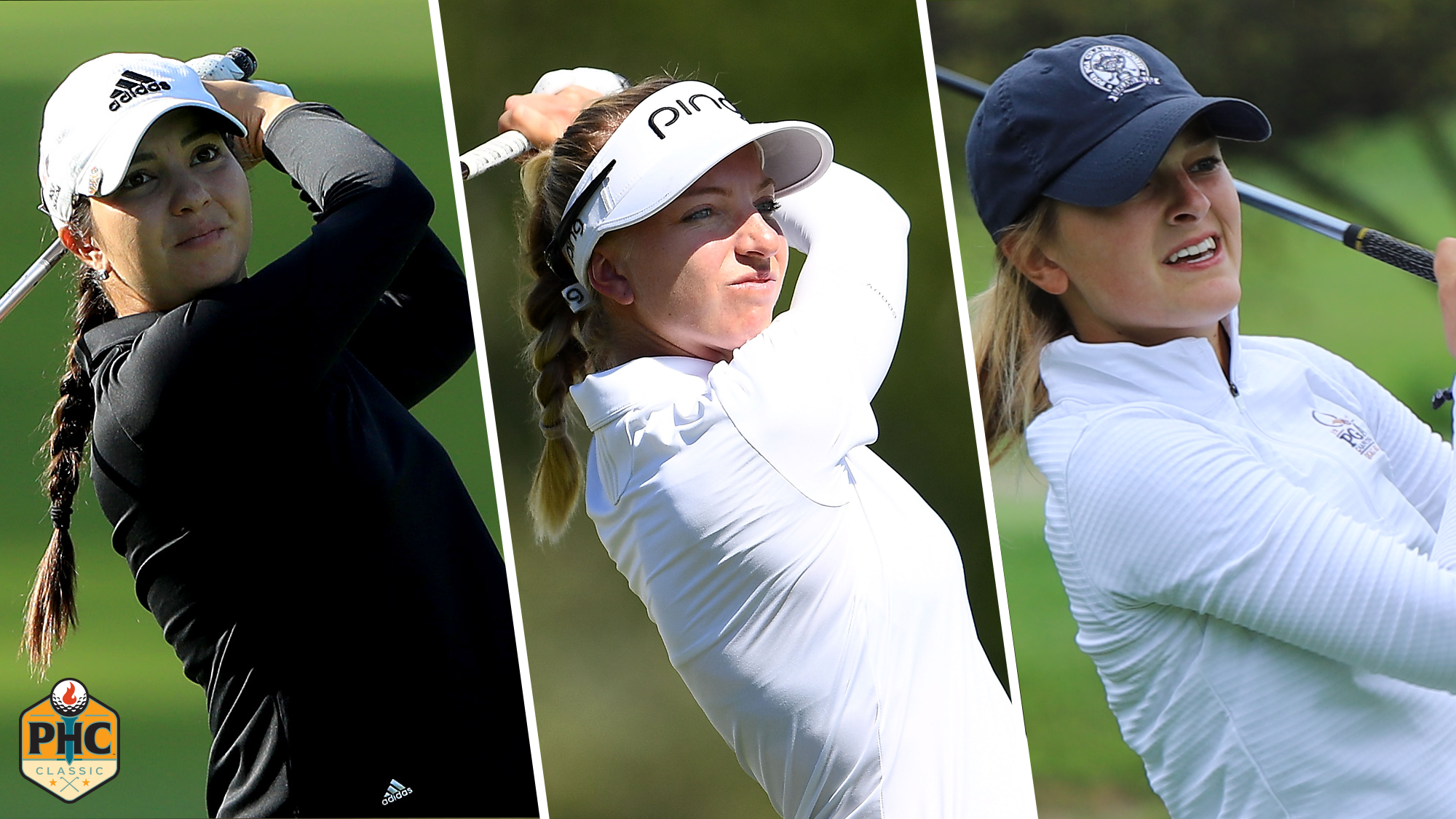 Brittany Marchand, Sophia Popov, Bobbi Stricker (No. 1 tee, 8:58 a.m.)
A past winner of the PHC Classic in 2017, Brittany Marchand (Orangeville, Ontario, Canada) is gearing up for her second Epson Tour start this year. Competing primarily on the LPGA Tour for a second straight season, the Canadian National Team member has made 13 starts on the big stage in 2019. However, her career-best of tied for seventh came as a rookie at the 2018 Thornberry Creek LPGA Classic in Oneida.
Sophia Popov (Heidelberg, Germany) went tied for 36th last November in LPGA Q-Series to earn Priority List Category 14 status for the 2019 LPGA Tour season, making eight starts so far. Also competing on the Epson Tour, the University of Southern California alumna has advanced to the weekend in each of her six events played. Three of Popov's 15 career top-10 finishes on the Epson Tour have come this year.
Rounding out this final featured group is Bobbi Stricker (Madison, Wisconsin), daughter of 12-time PGA TOUR champion and 2019 U.S. Senior Open winner Steve Stricker. She will make her second consecutive appearance at the PHC Classic as a tournament sponsor exemption thanks to successfully defending her crown in the Badger Mutual Insurance Women's Amateur Championship last week at Brown Deer Park.