SOUTHERN PINES, N.C. — The Peggy Kirk Bell Girls Golf Tour (PKBGT) hosted its second annual Linville Cup Team Challenge and Leadership Retreat from January 19-21 at Mid Pines Inn & Golf Club, with an emphasis on the event being "more than just a golf tournament."
Players were split into four region-based teams—Southeast, Middle Atlantic, North Carolina East and North Carolina West. Each squad was comprised of 10 female competitors between the ages of 9-17 led by two coaches, one a professional or experienced collegiate player and the other a business leader.
Epson Tour standouts Katherine Perry Hamski (Cary, North Carolina) and Allison Emrey (Charlotte, North Carolina) were part of the action for a second straight year. They were in charge of North Carolina East and North Carolina West, respectively.
"It was an honor to be involved in the Linville Cup once again," said Perry Hamski, a nine-time PKBGT champion and University of North Carolina graduate. "I'm thankful for the opportunities that the PKBGT provided me and I loved the chance to spend time with the next group of great junior players. The best part about the weekend was watching them work together as a team and grow friendships on the golf course."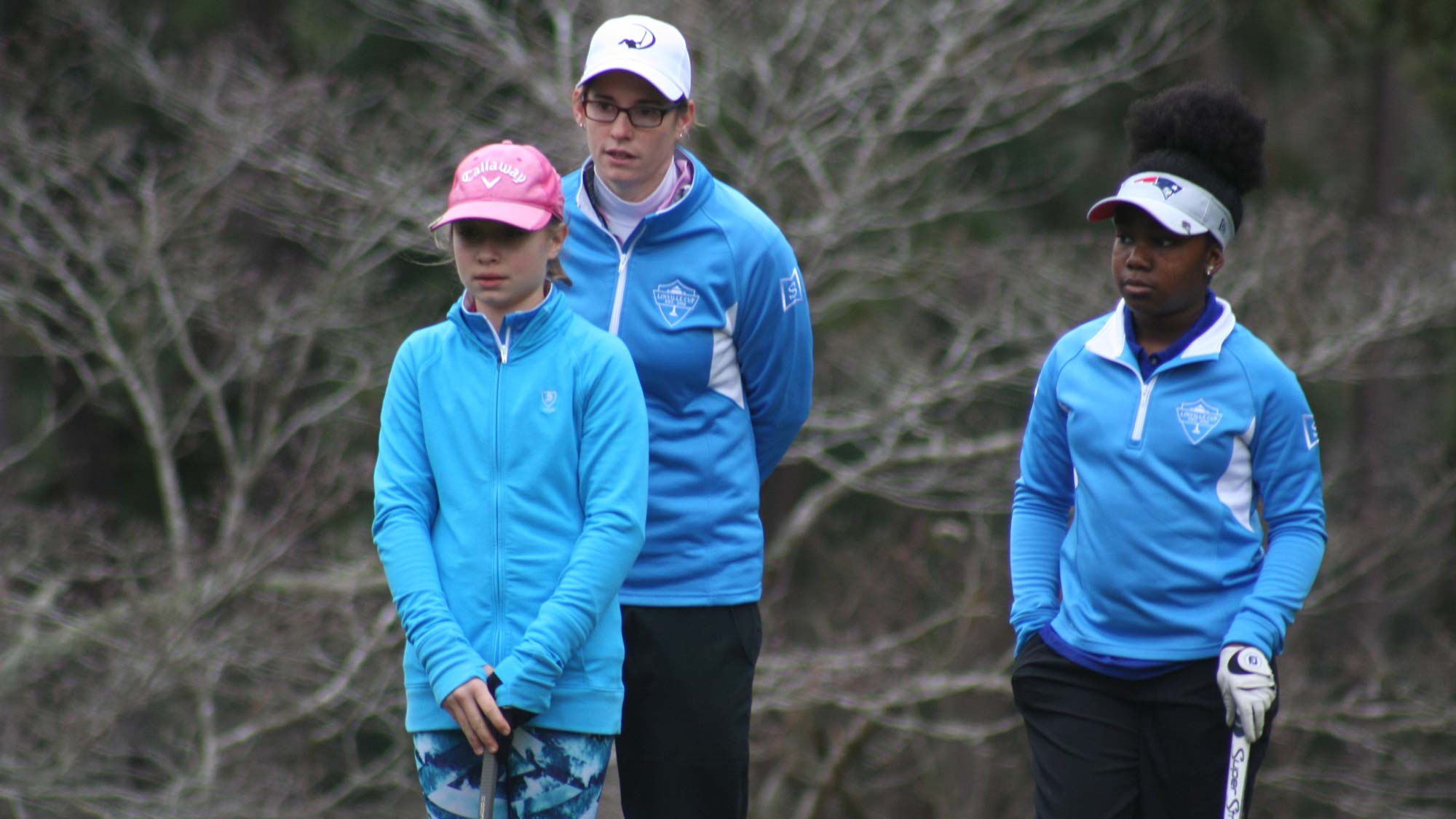 In addition to responsibilities as a volunteer coach, they interacted with the players and provided mentorship throughout the weekend. The purpose of having different coaches was to show the girls that playing golf is an avenue for success in any career. Between a team building brunch, 36 holes of match play competition and a leadership banquet, there was plenty of time to instill strength both on and off the golf course.
In the end, it was North Carolina West coming out victorious over Middle Atlantic in the finals of the tournament. Nonetheless, it was a weekend of winning by all.
"When I first started playing Peggy Kirk Bell [Girls Golf Tour] tournaments, there was only a handful of events, so it's amazing to see how much it has grown," said Emrey, a three-time PKBGT champion and Wake Forest University alumna. "This past weekend was special to see how golf can be a team sport. The girls on my team fought hard to win and leaned on each other when they had a tough hole. I think it was a great bonding experience for everyone."