BATTLE CREEK, Mich. – With six events remaining on the 2019 Epson Tour calendar, Perrine Delacour (Paris, France) is the first player to secure a LPGA Tour card for 2020 as she is guaranteed to finish in the Volvik Race for the Card top-10.
"I'm really happy about it because this was my goal at the beginning of the season," said Delacour. "Now that I have secured my card, I can play a little more free for the rest of the year. I am going to try and be first when it is all said and done, but I am just super excited at this moment."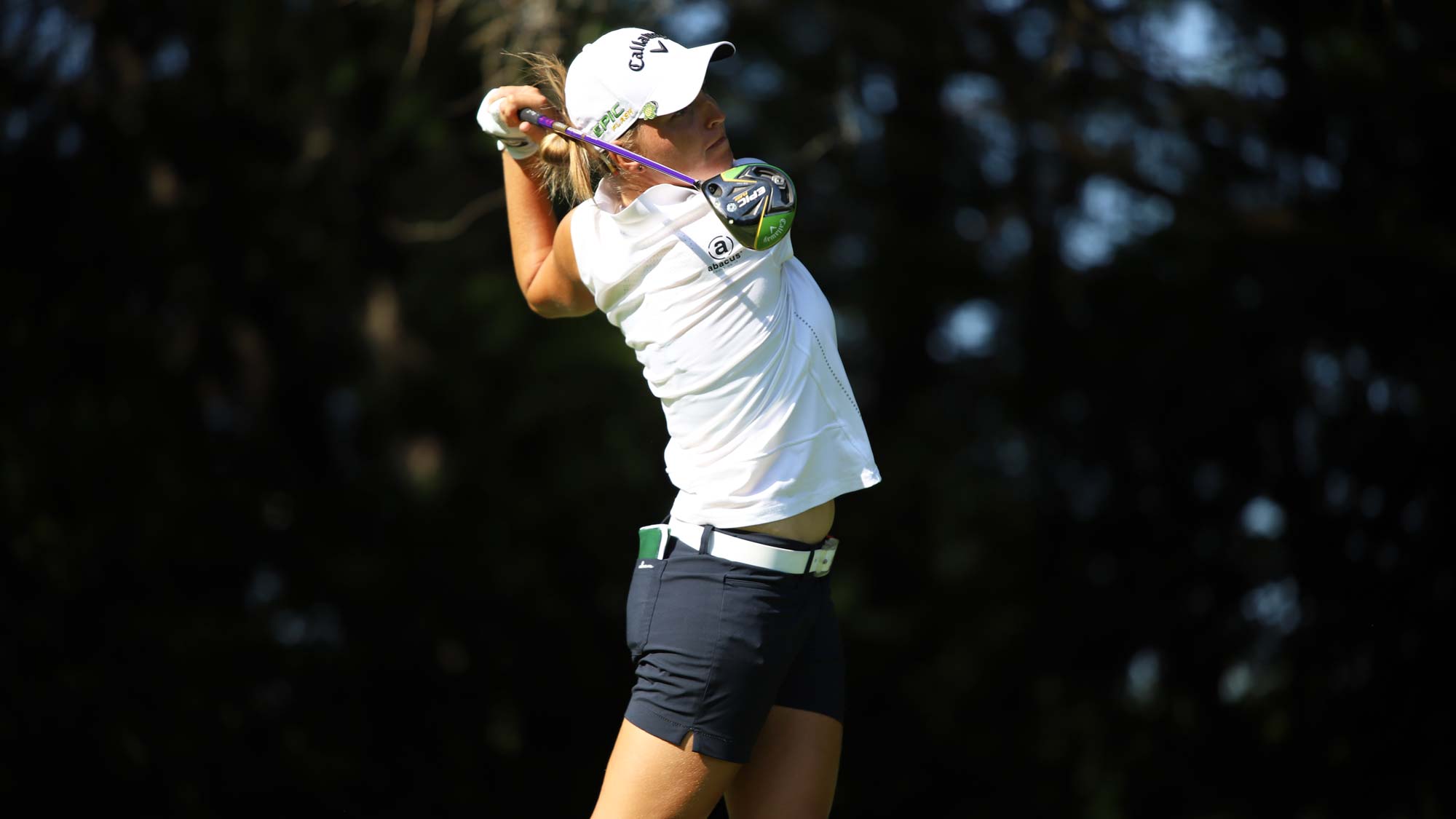 A past Epson Tour graduate in 2013, Delacour stepped into the winner's circle for the first time in her professional career at the Four Winds Invitational earlier this season. She backed up that performance with a second victory in the Prasco Charity Championship. In total, Delacour has nine top-10 results with six of them being top-five finishes and earned $113,883 across 15 starts.
The journey back to the LPGA started long before the Epson Tour campaign opened in March, however. It began as soon as the inaugural Q-Series ended last November with Delacour tied for 61st. Heading back to the big stage where she has made 68 career starts with a best showing of solo fourth at the 2015 Kingsmill Championship, Delacour demonstrated once again why she belongs.
"It was hard after Q-Series last year when I lost membership and then had to come back to the Epson Tour," Delacour said. "I had a few months to accept it then move forward and put in the work to be at the level needed for this moment. I can see the difference on the Epson Tour from 2013 to now, it has improved and got better over the years. It's a great step to help prepare for the LPGA because you have to play really good golf to be in the top-10."