MCCURDY GIVING BACK IN "DRIVE ON" WAY
In her second year on the Epson Tour, Lindsey McCurdy (Liberty Hill, Texas) has made the cut in all four events with a season-best tied for 14th result at Florida's Natural Charity Classic. However, it was during the offseason that she discovered her purpose in the game of golf extends beyond tournament scores.
Once the Southern Methodist University alumna completed 144 holes at the inaugural LPGA Q-Series in November, she started working part-time in Austin, Texas at The Golf School, an enrichment program for any individuals wanting to take their game to the next level. McCurdy would teach classes two to three times a week at their indoor facility complete with five hitting bays and a putting green. She also instructed a girl's night every Thursday.
"It means so much for me to help young girls grow as golfers and as people through the game of golf," said McCurdy. "To be a role model in this way is something I try to take advantage of because I know what it's like to be in their shoes. Once I started helping, I knew I had a bigger purpose outside of my own game and it's something I hope to pursue in greater depth down the line."
The Golf School hosted a Q&A session with McCurdy on February 7 for middle and high school age girls and during off weeks, she continues to drive on in helping grow the game through this newfound passion. It will only continue to blossom as the organization is planning to open a new state-of-the-art center to be called Golfinity as they strive to modernize the game.
"I could definitely see myself as a golf coach or teaching now that I've done this extensively over the offseason," McCurdy said. "I never knew how much I'd enjoy watching people improve their game and being able to help them do that is a really cool experience."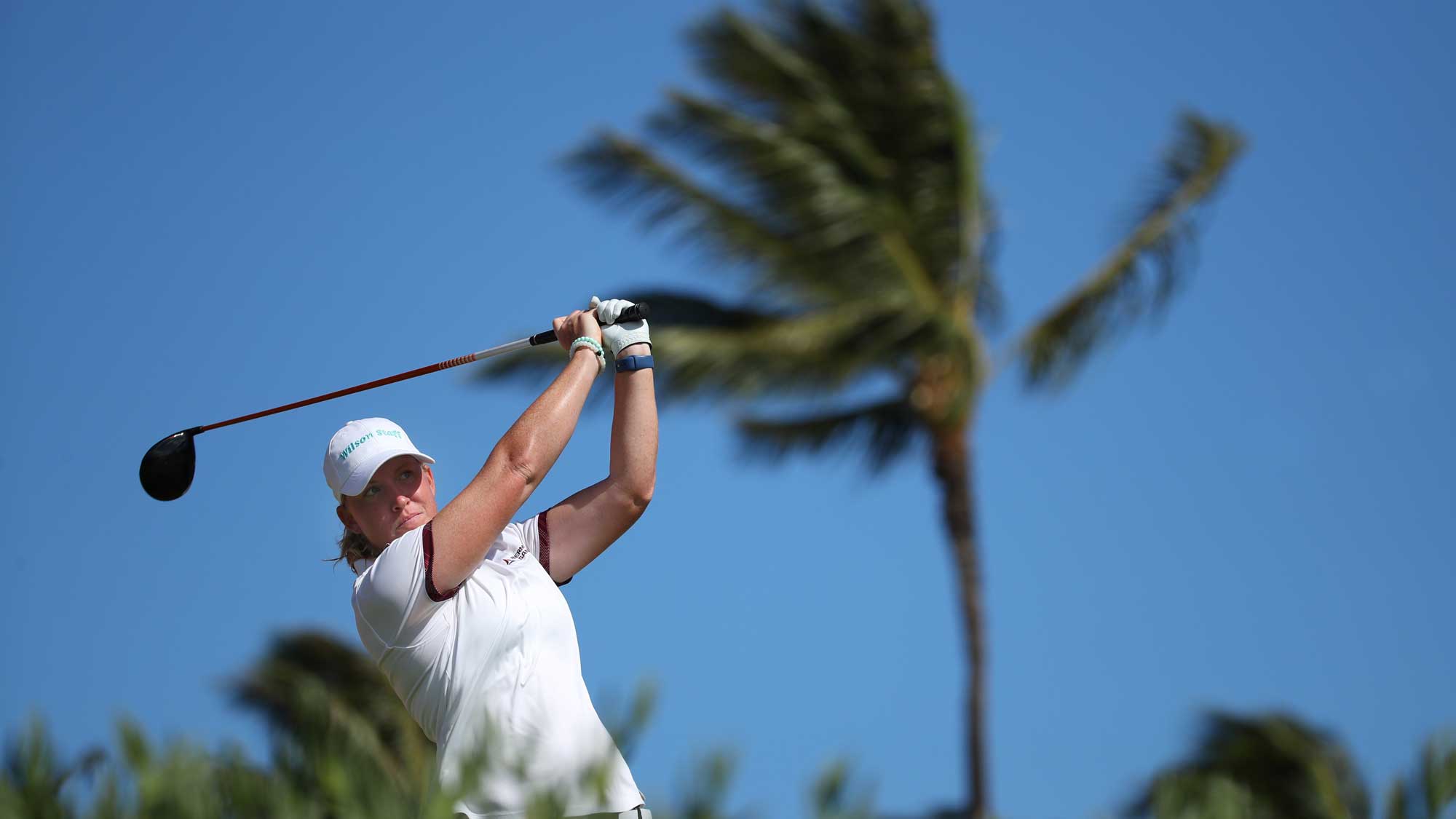 ADAMS IN ARKANSAS FOLLOWING LPGA TOUR DEBUT
After making her LPGA Tour debut last week at Ko Olina Golf Club in Kapolei, Hawaii for the eighth annual LOTTE Championship, Lori Beth Adams (Burlington, North Carolina) is in El Dorado, Ark. ready to make a third career start in the Murphy USA El Dorado Shootout as part of the 144-player field.
"That was also my first time in Hawaii and it was an awesome experience, especially with my good friend Avery [George] on the bag," Adams said. "I am going to go back and forth between the LPGA and Epson Tour, see how the reshuffle works. If I get into more LPGA events then I will go that route and if not, I will focus on the [Volvik Race for the Card] top-10."
Even though she missed the cut, Adams mentioned the trip was more than worthwhile and hopes to implement what she learned.
"I love playing Mystic Creek because it reminds me of a Pinehurst course, and can't wait to see how it plays in the spring," said Adams, who finished tied for 29th last year in the Natural State. "Hawaii helped me prepare for this week, especially just trusting the club I am hitting. Hawaii could get tricky with the wind and Mystic Creek has these false fronts on the greens. I need to swing with confidence."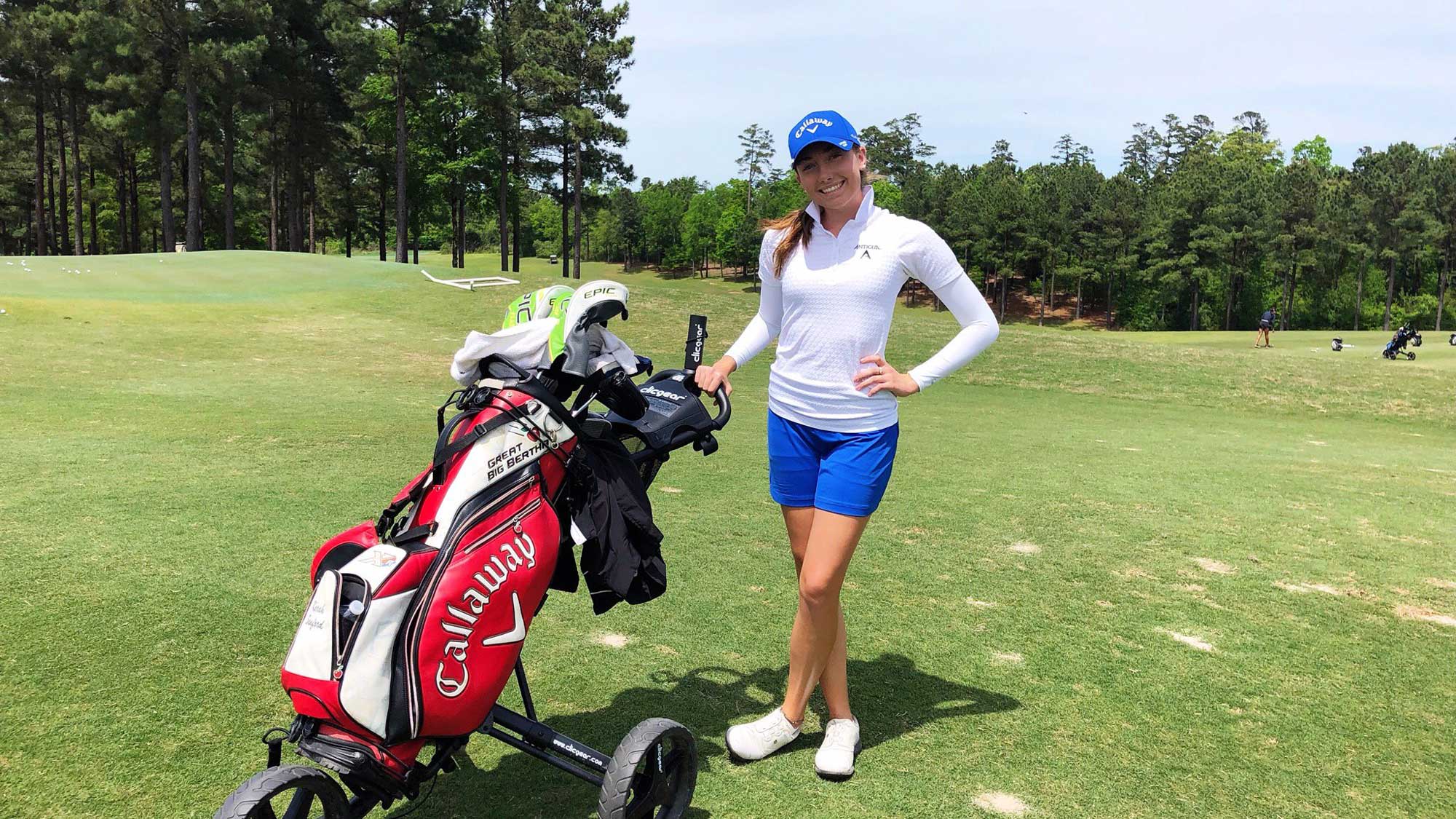 TOP-TWO IN WAPT SERIES II EARN EXEMPTIONS TO SHOOTOUT
This season marks the first in a partnership between the Epson Tour and newly formed Women's All Pro Tour (WAPT) where the top-two competitors in five tournament series earn exemption into select Epson Tour events.
Karah Sanford (Escondido, California) and Linda Henriksson (Helsinki, Finland) finished the Series II Race to the Murphy USA El Dorado Shootout at No. 1 and No. 2, respectively. The 17-year-old also captured medalist honors for the Series I Race and will make her second Epson Tour start this season. As for Henriksson, she is not in Union County because of family matters back in her native country.
"I feel very excited to have another opportunity to compete in a Epson Tour event and it means so much to me, especially having worked on my game so much," said Sanford, who won the Business First Bank Championship on April 20. "The partnership between the Epson Tour and WAPT is something I'm very grateful for because it gives so many women the chance to live out their dreams and accomplish their goals. Playing in California for my first Epson Tour event allowed me to gain more experience."