CLANTON CROWNED MURPHY USA EL DORADO SHOOTOUT CHAMPION
It took 57 holes, but Cydney Clanton (Concord, North Carolina) completed a stellar effort in El Dorado, Ark. by finding the bottom of the cup for birdie on the third frame of a sudden-death playoff with Julieta Granada (Asuncion, Paraguay) to win the fifth annual Murphy USA El Dorado Shootout.

It is the second career Epson Tour victory for the Auburn University alumna. She captured the 2013 Four Winds Invitational, also in the form of a sudden-death playoff. This afternoon, Clanton battled to an even par performance that featured two double bogeys, two bogeys and six birdies. She also withstood a furious charge from Granada, who put together an outstanding 3-under par 69 final round.

"The other playoff was seven holes, so to do it in three holes was a lot nicer not having to go back to the tee again," Clanton said with a smile. "Everybody is like, 'Why aren't you more excited?' I don't know if it has hit yet. It has been a weird year, coming in this was my first event of the year. It's kind of crazy to be standing here doing this interview."

There isn't much time for celebration as Clanton has a quick turnaround from a competitive schedule standpoint. She is off to Virginia and will tee it up on Tuesday at Springfield Golf & Country Club in a 36-hole sectional qualifier for the 74th U.S Women's Open Championship.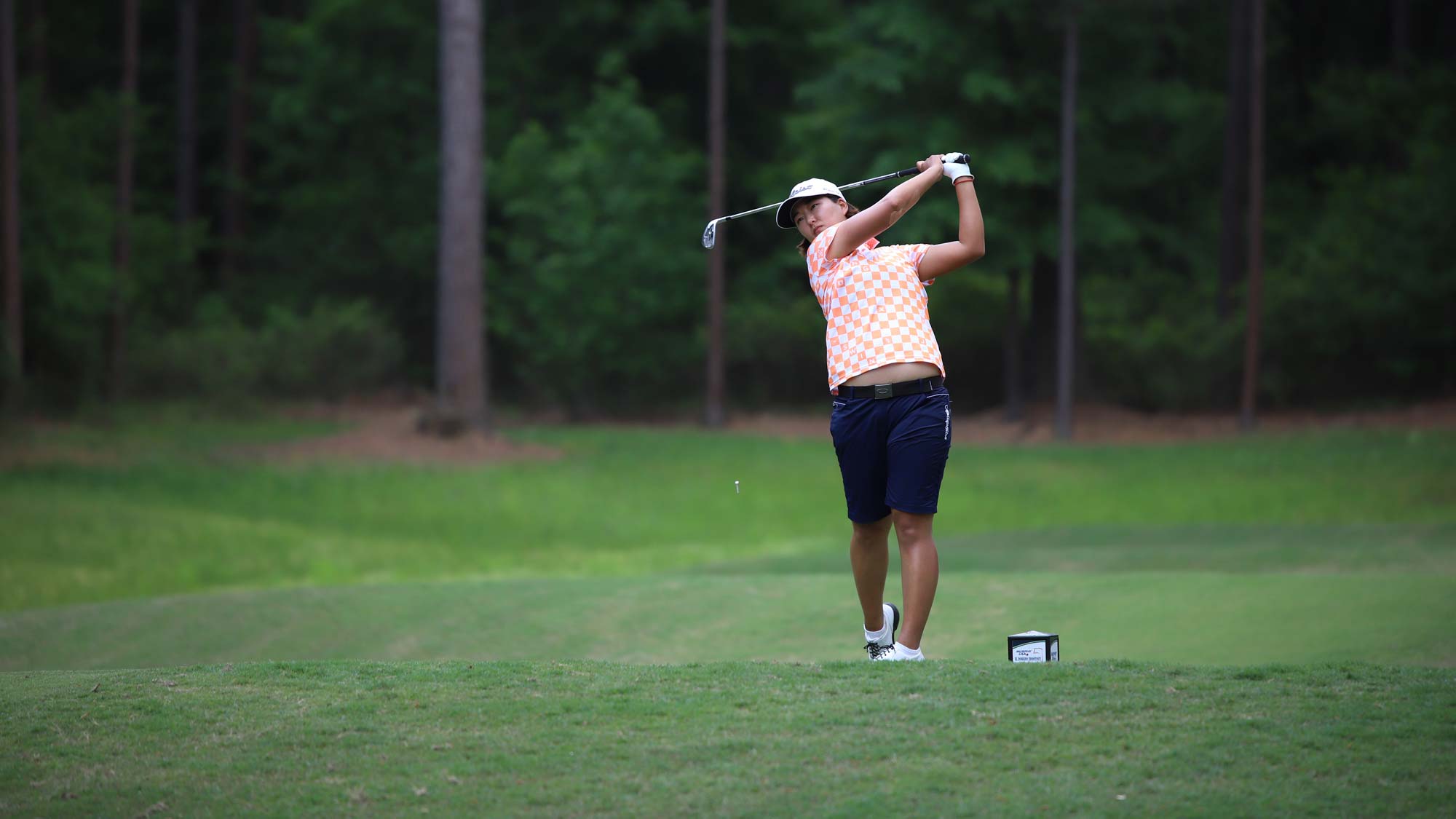 KWAK MAKES STRONG SUNDAY RUN TO CLIMB THE LEADERBOARD
The best score from the final round came courtesy of Min Seo Kwak (Seoul, Republic of Korea), who fired a 6-under par 66 to climb the leaderboard from tied for 17th to solo third when the day concluded.

After missing the cut at Mystic Creek Golf Club last year, Kwak entered this week with the simple mentality of performing better than before. She exceeded that objective and then some, finishing just two strokes shy of joining Clanton and Granada in the sudden-death playoff.

"I don't know, just hit the numbers every time and the shot I wanted, the targets," Kwak said after hitting 13 fairways and 16 greens in regulation. "It's great because I never thought I could play this good on this course. My goal was to play better than last year, and I played way better, so that's great. At No. 9 saw some people on the leaderboard were under par, but I was close so knew I had to birdie more."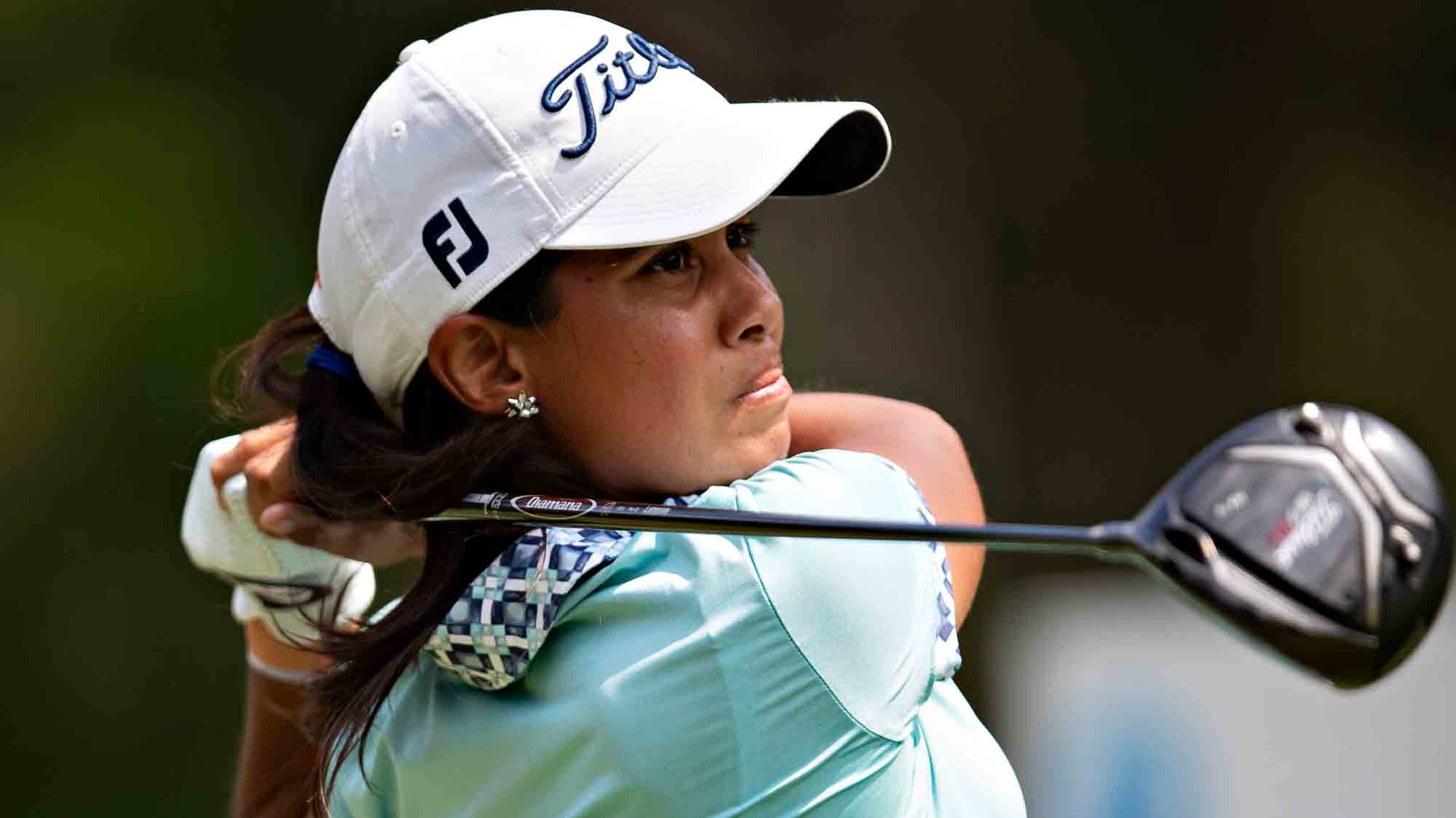 VOLVIK RACE FOR THE CARD STANDINGS AFTER WEEK FIVE
Following the fifth tournament of the 2019 Epson Tour season, the Volvik Race for the Card welcomes a fresh top-10.

The victory and $22,500 winner's check move Cydney Clanton from unraked to No. 6, having earned $22,500 courtesy of her first start this season. Here is a look at the current top-10 heading into the second annual IOA Invitational at Atlanta National Golf Club in Milton, Ga. from May 9-11:

1. Julieta Granada - $48,259
2. Leona Maguire (County Cavan, Ireland) - $36,510
3. Jillian Hollis (Rocky River, Ohio) - $28,436
4. Kelly Tan (Batu Pahat, Malaysia)- $26,180
5. Lauren Coughlin (Charlottesville, Virginia) - $23,000
6. Cydney Clanton - $22,500
7. Demi Runas (Torrance, California) - $19,835
8. Dewi Weber (Groningen, Netherlands) - $19,705
9. Kyung Kim (Chandler, Arizona) - $19,515
10. Min Seo Kwak- $16,703

NOTABLE QUOTES
Julieta Granada (-2, 2nd) on coming up short in the sudden-death playoff:
"I'm probably not going to give you something good right now. She played well."

Kelly Tan (+1, T4) on her overall performance this week at Mystic Creek Golf Club:
"I was really excited coming into this week because I knew this course is really hard and tests every player in every aspect of their game. My confidence was pretty high, and I just knew I had to stay within myself. I did that and I'm proud I executed the way I did. I'm really happy."

Kyung Kim (+4, T9) on the experience of playing in a final pairing for the first time in her career:
"I started off great today, then middle of the round was a little shaky. I guess it could have gone worse, but I'm glad I was able to bounce back and be patient. Toward the end it was not that great. This was my first final pairing, so lots of positives. Learned a lot from playing with Cydney and Julieta. They were very clutch and LPGA Tour veterans."

PLAYER NOTES
Cydney Clanton
Clanton, 29, is a native of Concord, North Carolina
Four-time All-SEC First Team performer for Auburn University
Named the 2008 Women's Golf Coaches Association (WGCA) and SEC Freshman of the Year
Two-time medalist for the Tigers at the 2009 Hooter's Collegiate Match Play Championship and NCAA Fall Preview
In 2010, won the North & South Women's Amateur and was a member of the victorious Team USA at the Curtis Cup with a 2-0-1 record
Two-time Women's Golf Coaches Association (WGCA) First Team All-American, as well as Second Team selection in senior campaign (2011)
Finished T9 at the Final Stage of the 2011 LPGA Qualifying Tournament to earn Priority List Category 11 status for the 2012 LPGA Tour season
2013 Epson Tour graduate courtesy of four top-10 finishes including her first Epson Tour win at the Four Winds Invitational to finish at No. 5 in the Volvik Race for the Card
Since rookie year on the LPGA Tour in 2012 and entering 2019, total of 114 starts with four top-10 results and career-best showing of T7 in the 2014 Yokohama Tire LPGA Classic
Total of 33 starts on the Epson Tour entering 2019 with 29 cuts made and 11 top-10s