DANIELSON DRIVES ON THROUGH YOGA
A day in the life of a Epson Tour professional is a grind between early wakeup calls, hours on practice facilities and the pressure of performing at a high level. Casey Danielson (Osceola, Wisconsin) has transformed her passion off the course into a stress reliever and way for her game to drive on as well.
Last December, the Stanford University graduate completed a 200-hour yoga teacher training program to earn Yoga Alliance Certification in the hatha discipline. It was through a retreat conducted over two weeks by the Marianne Wells Yoga School at Goddess Garden in the rainforests of Cahuita, Costa Rica.

"We would wake up at 4 a.m. every morning and study until 10 at night," said Danielson. "A lot of teacher trainings are on weekends, like every Saturday for a couple months and obviously I can't do that. I knew I had to go to an intensive session and thought I might as well go somewhere fun. I got into yoga by taking a class during my sophomore year of college, five years ago now. It was a great place to start because I felt like I learned more than going into a studio. It has been a part of my life ever since."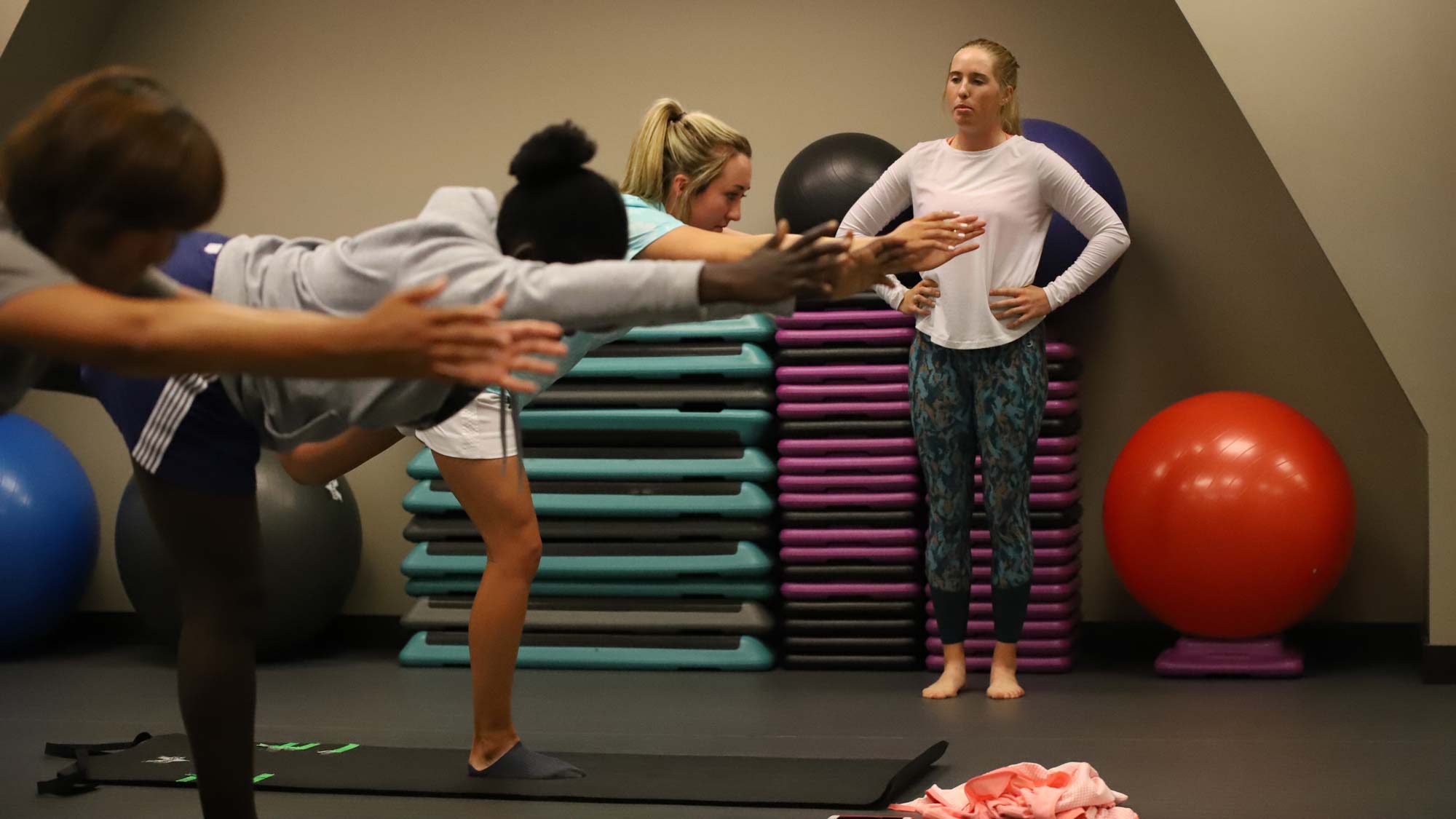 On the "Road to the LPGA" this year, Danielson has invited others to expand their knowledge of yoga by instructing classes every week she is traveling. It provides a solid break from the repetitive on the course cycle and enhances different aspects come time to tee it up.

"Leading groups is helping me learn how to teach because there's a lot that goes into a one-hour class, and how doesn't it help golf," Danielson said laughingly. "Physically, you can lengthen and strengthen muscles, work on your breathing. Finding some time for yourself out on the road can be hard, so hopefully this is a way to do that. I love yoga and practicing poses—which are called asanas—but there is a lot more to yoga than what you see in studios."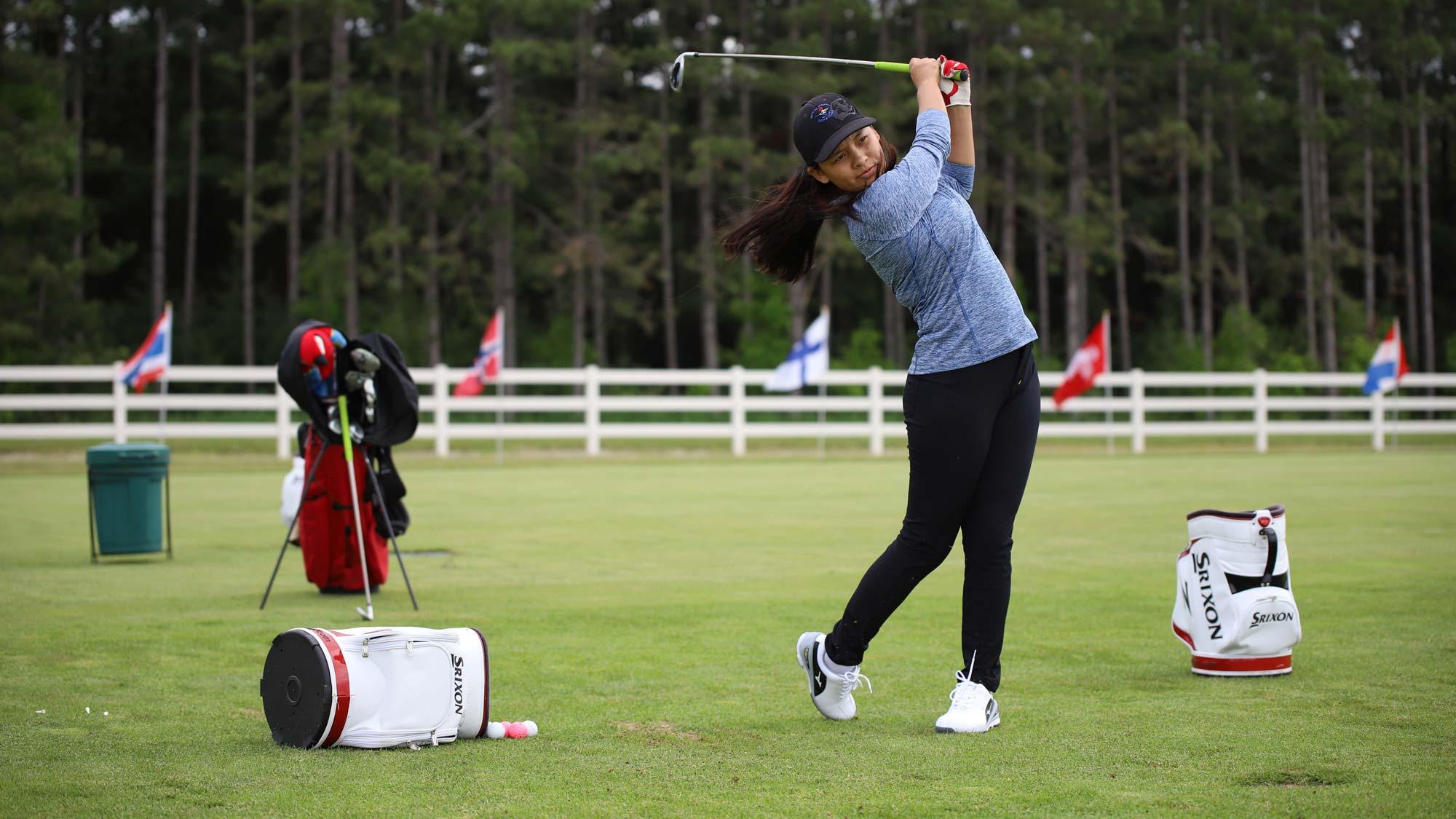 JOURNEY TO BECOME FIRST NEPALI FEMALE PROFESSIONAL GOLFER CONTINUES FOR SHERPA
Back on the Epson Tour for a second time this season as a tournament sponsor exemption is amateur Pratima Sherpa (Kathmandu, Nepal), who made her first start in early April at the IOA Championship presented by Morongo Casino Resort & Spa.
Ahead of her travels to the Upper Peninsula of Michigan for the Island Resort Championship, Sherpa played Monterey Peninsula Country Club early last week before attending the U.S. Open Championship practice round on Wednesday at Pebble Beach Golf Links. The opportunity was one she took a lot from.
"It was the first time I really saw everyone having fun because in the tournament they focus on their game and don't talk much with other people," said Sherpa, who followed the likes of Tiger Woods and Rory McIlroy. "During the practice round they were so friendly and having fun, but still getting good practice. That's golf, you have to keep it fun and also focus on the golf."
Meanwhile, Sherpa finished her first semester at Santa Barbara City College last month and is now on break for the summer. It has allowed the 19-year-old to transition back to working solely on improving her game. She also made the trek from Ventura, Calif. to Harris without the Montano's, her American host family.
"It's a new experience, very great for me because I have to learn to do it by myself," Sherpa said. "I'm so excited because I've been practicing and practicing, focused on my game and no more school for a little bit. From playing my first Epson Tour event in Beaumont, I realized I don't have enough tournament experience because in Nepal we don't have super competitive tournaments. It was great to learn that."



TANIDA INSPIRED BY FORMER TEAMMATE
Another tournament sponsor exemption competing this week at Sweetgrass Golf Club is Michigan State University junior Yurika Tanida (Yokohama, Japan), eager for her first taste of Epson Tour action.

In 2018, Tanida was a member of the Spartans squad that won the Big Ten Women's Golf Championship team title. Also part of the group was LPGA Tour rookie Sarah Burnham (Maple Grove, Minnesota), who has also made several starts on the Epson Tour this year.
The current MSU standout considers the alumna to be a role model. On the way to Menominee County, Tanida even caught Burnham competing in the first and final rounds of the Meijer LPGA Classic for Simply Give. Witnessing her friend on the big stage further inspired Tanida.
"I played with her a lot my freshman year and now, she shoots low and doesn't make stupid mistakes," said Tanida, who tees at 9:42 a.m. ET off No. 10 tomorrow. "She has a great personality and I've learned a lot from her. Watching the LPGA players, they make a lot of putts and didn't really three-putt from what I could see. Having your own pace is very important as well. Hopefully I can learn a lot and I'm curious to see my score against professionals on the Epson Tour."