IACOBELLI COMES OUT VICTORIOUS IN SUDDEN-DEATH PLAYOFF
It took 55 holes, but Daniela Iacobelli (Melbourne, Florida) captured her third career Epson Tour victory this afternoon at the ninth annual Island Resort Championship with a birdie in the first frame of a sudden-death playoff against Cindy Ha (Demarest, New Jersey).

Each of Iacobelli's three wins have come after she missed the cut the week prior.

"It feels good, there are a lot of memories here and this will just add to the list," said Iacobelli, who also captured the 2012 Epson Tour Championship and 2015 Tullymore Classic titles. "I think I just get a little upset with myself and come into the next tournament guns blazing."

When the final round started at Sweetgrass Golf Club, Iacobelli was tied for 13th and looking at a six-stroke deficit. A bogey-free, 7-under par 65 moved the Florida Institute of Technology alumna quickly up the leaderboard.

"Started quick with birdie on the first three and made the turn in 5-under," said Iacobelli, who finished at 11-under par overall. "I was like, 'Ok, let's step on the gas pedal,' but the wind picked up a little bit and just tried not to make mistakes. The putter was hot this week, which is crazy since I switched grips on Wednesday. The 18th hole, I'm glad the wind was blowing the way it was because I only know how to play it as a two-shot hole. That was a bit advantageous."

Her finish in Harris, Mich. earns exemption into The Evian Championship next month, the fourth major on the LPGA Tour schedule this year. A 2012 and 2015 Epson Tour graduate, Iacobelli has spent three years on the LPGA Tour. However, she has never played in The Evian Championship.

"I'm excited, never been to France and looking forward to it," Iacobelli said. "Get to experience another moment of my career, I can't wait. That is for sure the crazier part of all this."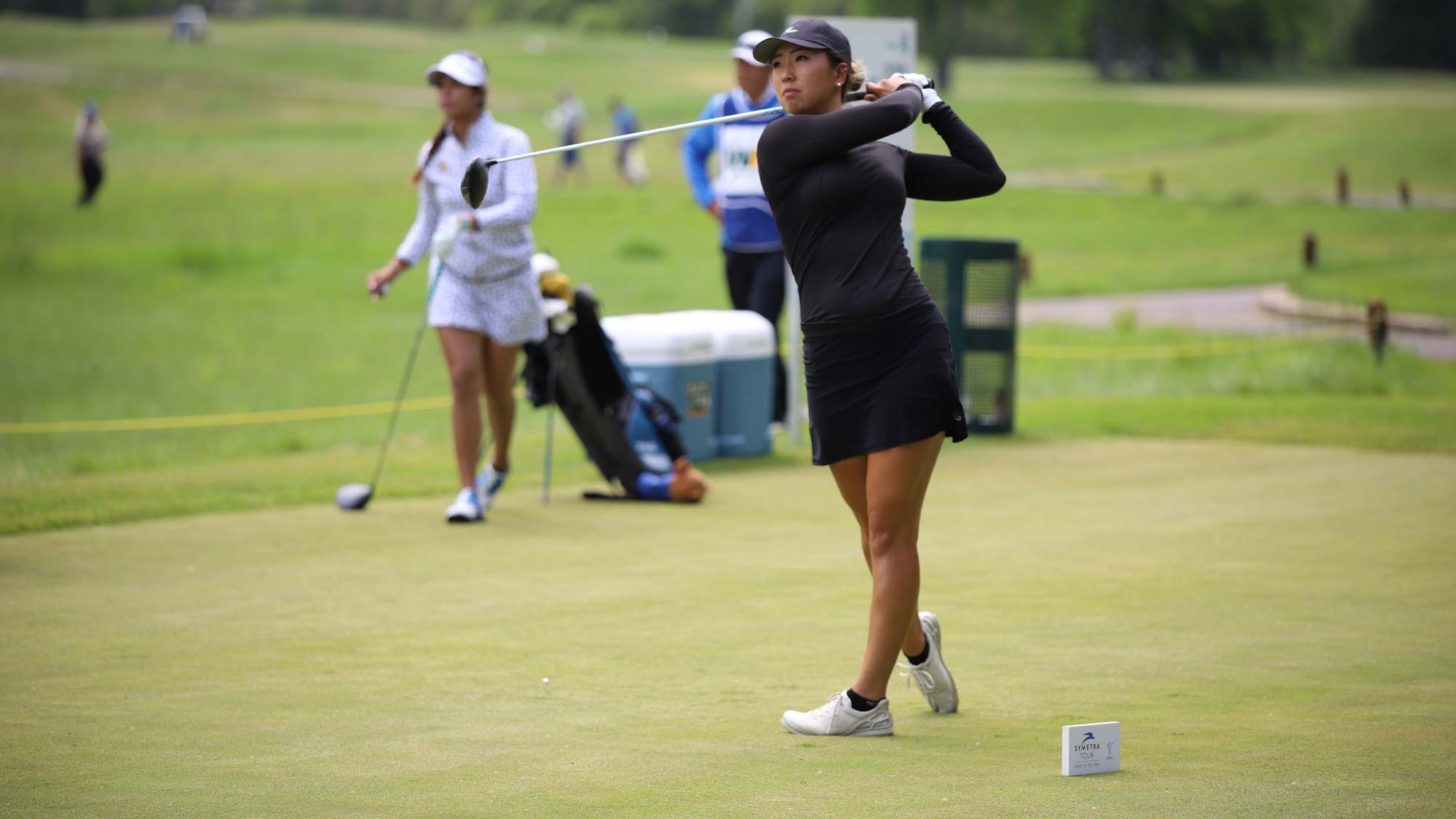 SILVER LINING FOR HA WITH RUNNER-UP FINISH
Even though she came out on the wrong end of the Island Resort Championship sudden-death playoff, Cindy Ha still earns an exemption to The Evian Championship from July 25-28 in Evian-les-Bains, France.

"During this whole week, I wasn't even thinking about it and just focused on how to play good golf here," said Ha, who fired a bogey-free, 6-under par 66 this afternoon in the Upper Peninsula. "It stinks to lose, but the fact I get to head to Evian and make my first LPGA start is a silver lining. I'm really excited to get there. Hopefully the game is a little sharper and it will all click overseas.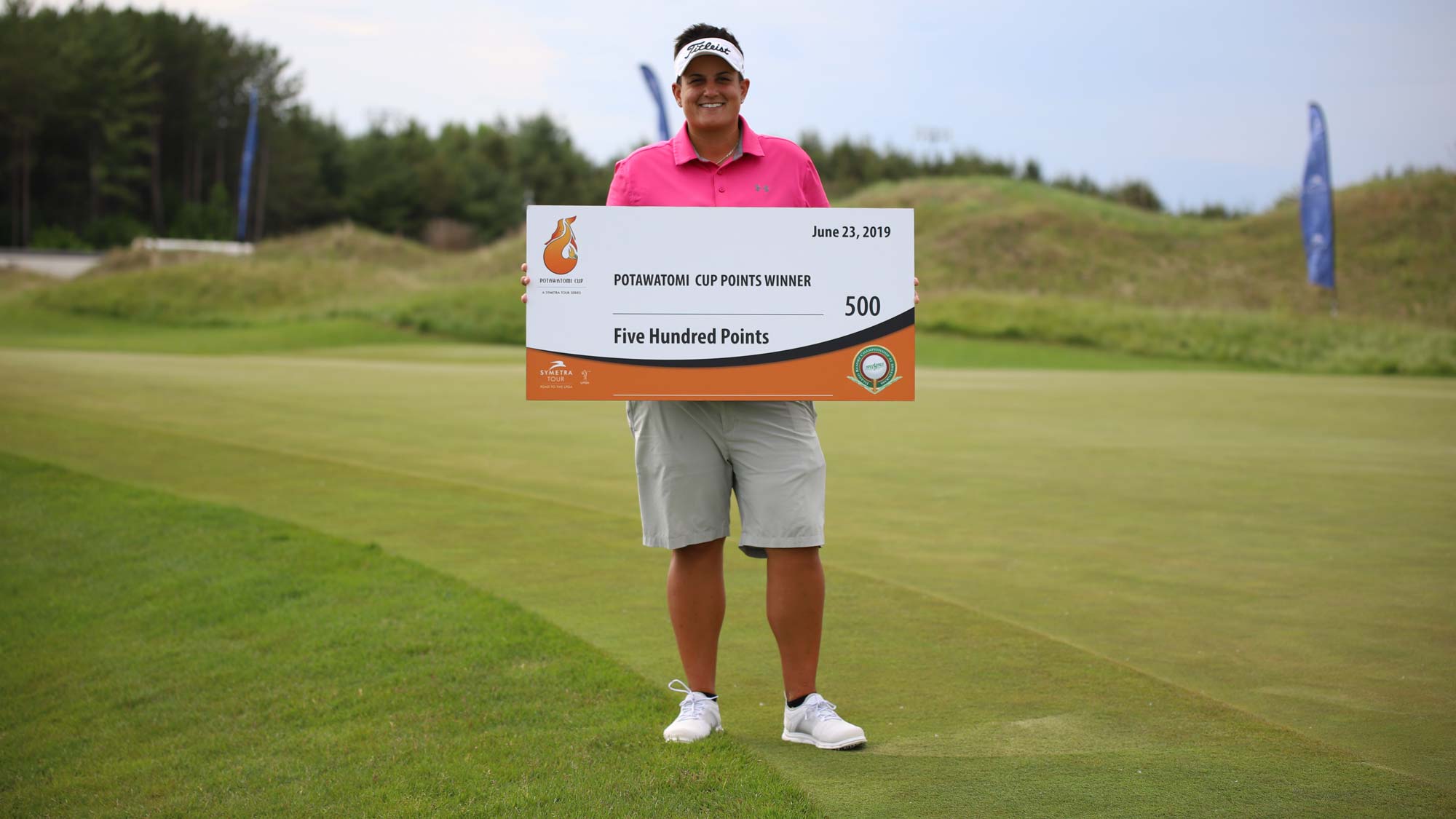 POTAWATOMI CUP STANDINGS AFTER SECOND LEG
The ninth annual Island Resort Championship marked the second leg of the 2019 Potawatomi Cup, a series of four events with bonus money available to players based on a points system through performance.

Brown Deer Park Golf Course in Milwaukee, Wis. serves as the third leg of the series when it hosts the PHC Classic from August 9-11. Here is a look at the current top-10 heading into the next Potawatomi Cup tournament:

1. Perrine Delacour (Paris, France) – 572.50 points
2. Daniela Iacobelli – 500 points
3. Jillian Hollis (Rocky River, Ohio) – 408.75 points
4. Cindy Ha – 300 points
5. Maddie Szeryk (London, Ontario, Canada) – 208.75 points
6. Jenny Coleman (Rolling Hills Estates, California) – 207 points
7. Louise Stahle (Lund, Sweden) – 190 points
8. Linnea Johansson (Bastad, Sweden) – 186.25 points
9. Kyung Kim (Chandler, Arizona) – 172.50 points
10. Maude-Aimee Leblanc (Sherbrooke, Quebec, Canada) – 162.50 points




VOLVIK RACE FOR THE CARD STANDINGS AFTER WEEK TWELVE
Following the 12th tournament of the 2019 Epson Tour season, the Volvik Race for the Card welcomes a fresh top-10.

The victory and $30,000 winner's check move Iacobelli up 29 spots to No. 8, having earned $45,388 across 10 starts this season. Here is a look at the current top-10 heading into the second annual Prasco Charity Championship at TPC River's Bend in Maineville, Ohio from June 28-30:

1. Jillian Hollis - $92,699
2. Perrine Delacour - $78,128
3. Leona Maguire (County Cavan, Ireland) - $75,654
4. Julieta Granada (Asuncion, Paraguay) - $61,473
5. Nuria Iturrioz (Mallorca, Spain)- $56,402
6. Maddie Szeryk - $49,579
7. Cydney Clanton (Concord, North Carolina) - $46,268
8. Daniela Iacobelli - $45,388
9. Kyung Kim - $43,494
10. Min Seo Kwak (Seoul, Republic of Korea) - $42,311

PLAYER NOTES
Daniela Iacobelli
Iacobelli, 31, is a native of Melbourne, Florida
Inducted into the Florida Institute of Technology Hall of Fame in 2014
Recorded 29 top-10 finishes and collected eight wins during her collegiate career
Winner of the 2007 NCAA Division II Women's Golf Championships individual title
Named the 2006 Sunshine State Conference Freshman of the Year and selected as the F.I.T. Female Athlete of the Year for 2007-2008
In 2012, won the Daytona Beach Invitational and captured four additional top-10 finishes to finish fifth in the Volvik Race for the Card
Rookie on the LPGA Tour in 2013 has made total of 51 career starts on the big stage entering 2019 with a career-best solo ninth in the 2018 LOTTE Championship
Stepped into winner's circle for second time on the Epson Tour at 2015 Tullymore Classic and added seven other top-10s that year to finish fourth in the Volvik Race for the Card
Entering the 2019 season on the "Road to the LPGA," total of 104 career starts with two wins and 20 top-10 performances since her rookie year in 2010