HOFFMAN STAYING THE COURSE DURING NATIONAL NURSES WEEK
Golf hasn't always been the sole focus for Sarah Hoffman (Saline, Michigan), but the reality of a full campaign on the Epson Tour started to hit when the Grand Valley State University alumna finished tied for 42nd at the Second Stage of the 2018 LPGA Qualifying Tournament. Even so, she hasn't left her roots behind as the celebration of National Nurses Week runs from May 6-12.

In August of 2013, Hoffman graduated with a Bachelor of Science in Nursing degree. Over the final five semesters in the program she balanced full-time clinical work with being a student-athlete. That was just the start of what has been an extensive "Drive On" journey.
"It wouldn't have been possible without the support of my coach and professors," said Hoffman, a three-time Women's Golf Coaches Association (WGCA) Division II All-American for the Lakers. "Every Wednesday I had class from nine in the morning until nine at night on the downtown Grand Rapids campus, which is a 30-minute drive from the main Allendale location. My coach was extremely accommodating with creating individual practice times to work around my class schedule and without her, I don't know if I would have completed a nursing degree while playing on the golf team."

Following her undergraduate experience, Hoffman moved home and accepted a job in February of 2014 on the Orthopedic Trauma Unit at the University of Michigan Hospital, now called Michigan Medicine. She spent two years working nights, assigned two 12-hour (7 p.m. to 7:30 a.m.) and two eight-hour (11 p.m. to 7:30 a.m.) shifts per week. After that span, the 28-year-old went from full to contingent status.

"I no longer have to fulfill a certain number of hours each scheduling period and can pick up shifts if the unit needs a nurse, or if someone would like to use paid time off," Hoffman said. "The past three years I have worked from October through January, before moving back to Florida and starting prep for the season in February. Each summer I have picked up shifts during off weeks since I wasn't playing a full Epson Tour schedule, but with a full calendar of events I won't be able to return until October."

As she continues to shine off the course, the 2012 GLIAC Player of the Year has recently found the form showcased throughout her collegiate career. It hasn't been without bumps in the road, however. Across five events this year, Hoffman has made four cuts. She not only battled the field and course at each stop, but shingles for a period of two weeks as well.

Furthermore, the third time really was the charm when it came to Q-School. One stroke was the difference between Hoffman and advancing to the Second Stage in 2016, her first attempt. That same year she learned about the loss of her grandfather just before the third round started. Then in 2017, Hoffman dealt with a stomach ulcer that caused nausea and severe stomach pain.
"To me 'Drive On' means giving your best every day and doing whatever it takes to reach your goals," said Hoffman. "I have tried to implement this in both my nursing and golf careers. I always believed I could play well on the Epson Tour, but it is one thing to think that and another to prove it. Also, I try to take the time to develop a rapport with my patients so they can trust me and know that I want what is best for them. I want to take golf as far as I can, but when I am done there's a career waiting with goals and ambitions that are constantly evolving to greater heights."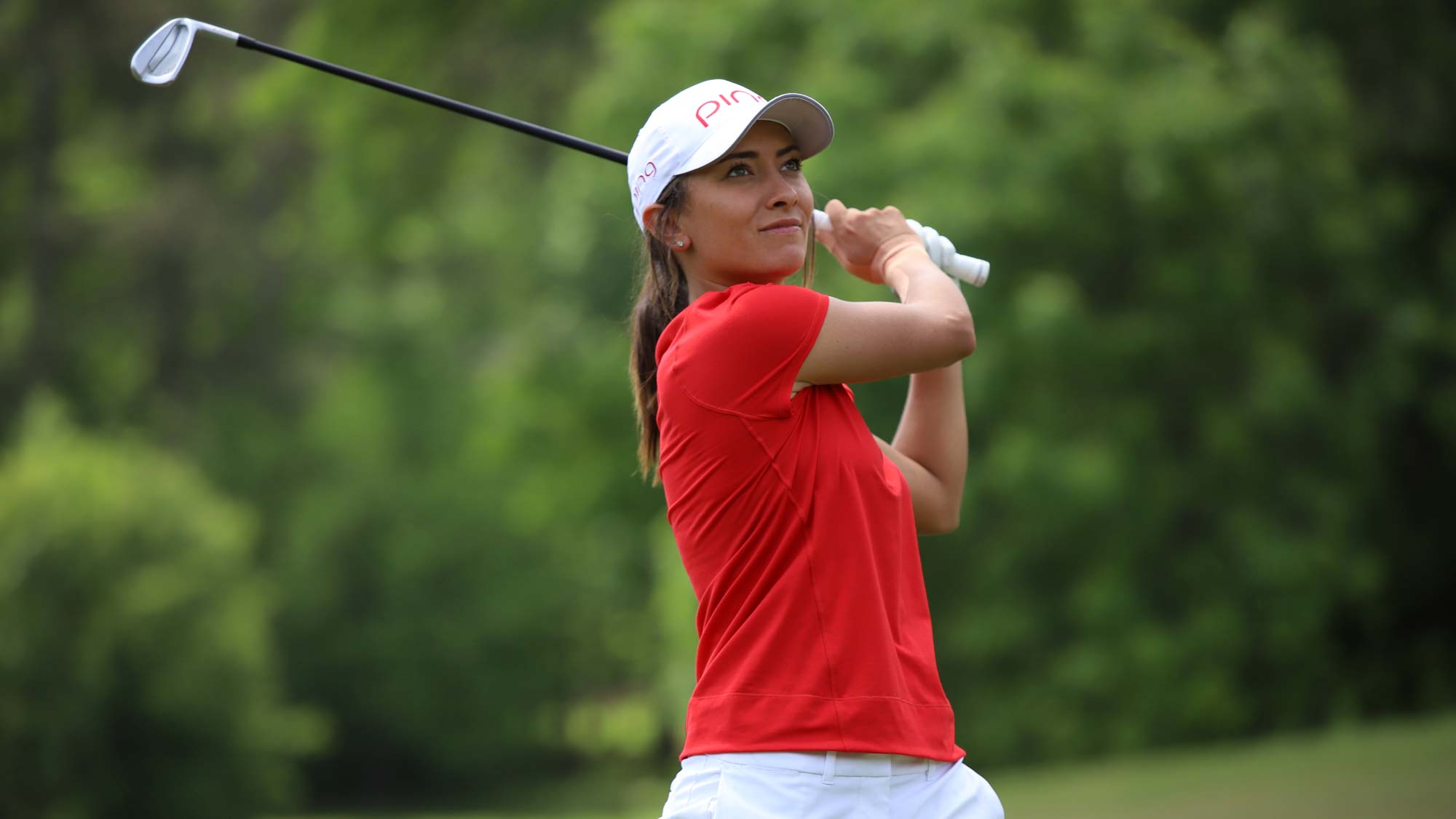 ATLANTA NATIVE JONES ONE OF TWO SPONSOR EXEMPTIONS
A 2014 graduate of Milton High School who led the Eagles to the 2012 GHSA Class AAAAA Girls Golf State Championship title, Kayla Jones (Atlanta, Georgia) is one of two sponsor exemptions this week for the IOA Invitational along with Jessica Welch (Thomasville, Georgia).
"I want to thank IOA for giving me this opportunity," Jones said ahead of her Epson Tour debut. "It really feels like I have their full support for this event and that they are excited to be part of my pro career. Also, it's really special I get to play at home in front of family and friends, as well as some of the young juniors I coach at The Manor Golf & Country Club."
Jones had a strong career at Florida State University, ending her time in Tallahassee with a 75.12 stroke average. In addition, she claimed medalist honors in her very first start with the Seminoles at the 2014 Mo Morial Invitational. Now getting a chance on the "Road to the LPGA," Jones is ready to pursue her dream of one day playing on the LPGA Tour.
"My goal for this year is to make it to Q-Series and perform the best I can on the Epson Tour when I get the call," said Jones. "While I did not play Atlanta National often, this is the area where the bulk of my junior golf career took place. I'm not sure the little girl who fell in love with the game ever imagined playing a professional event in her hometown. It is truly a blessing, especially with my support system."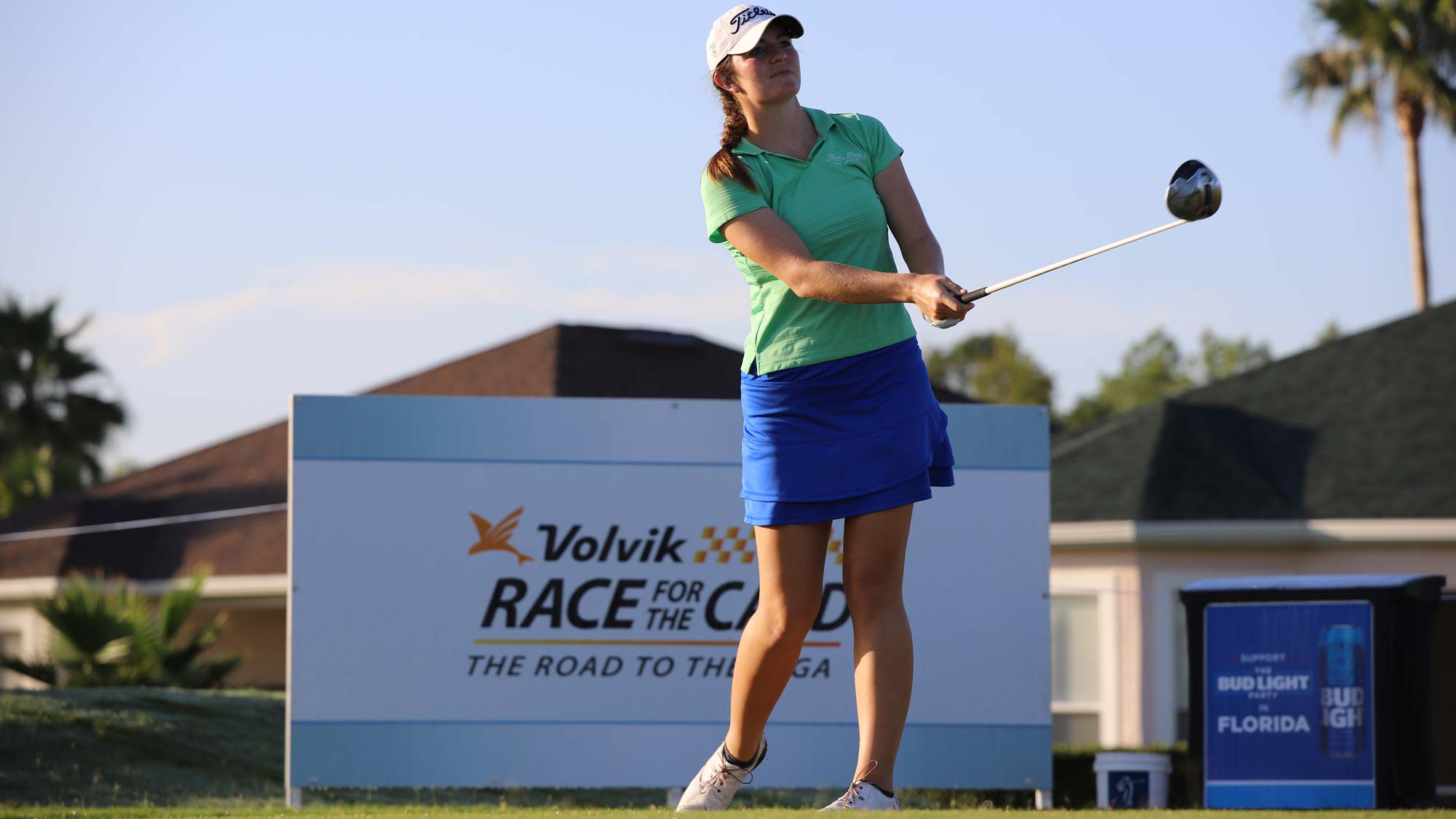 BRITT STILL FEELS RIGHT AT HOME IN GEORGIA
The second annual IOA Invitational will be the "home" tournament for Jordan Britt (Chattanooga, Tennessee) this season. Even though she grew up 105 miles north of Atlanta National Golf Club, the University of Tennessee at Chattanooga alumna now resides in Atlanta as of April.
"Most of my family lives in Chattanooga and it's where I was able to compete for the Mocs," said Britt, the 2014 Southern Conference Golfer of the Year. "Being so close usually means I get a little fan club during the week of friends and family from home coming to support. At the beginning of a long stretch on the road, having a good week here with people I'm close to would be a great send-off."

Plenty of good memories fill the region of south Tennessee and north Georgia for Britt. Her fiancé Kevin proposed last year in Chattanooga on October 14 and is currently studying at Life University. Their wedding date is set for September 1. Meanwhile, she captured a tied for 51st result at the inaugural playing of this event.

"It all makes this tournament special in a lot of ways," Britt said. "I'll only be a short 35-minute drive from my own bed and my dog. I look forward to seeing how different this week might feel now that I've settled in Marietta. It's a welcome mindset when you know you get to go home to loved ones and a comfortable space after a long day on the course."