NEW PERSPECTIVE FOR THAMMARAKS AFTER GIVING BACK
Burned out is the way Prima Thammaraks (Bangkok, Thailand) describes how she felt after being on the road for seven straight weeks to end the 2018 season, between the final Epson Tour stretch and LPGA Qualifying Tournament. It was something the Iowa State University alumna did not want to face again in 2019.
After missing the cut at The CDPHP Open in late July, Thammaraks returned home to her native country to put in some work with swing coach Shane Wilding. She also competed in the Hangzhou International Championship on the CLPGA and Trust Golf Thailand LPGA Masters. Then came the realization of playing the final five Epson Tour events in a six-week span, until a big change of plans.
LPGA star Ariya Jutanugarn invited Thammaraks to join her and sister Moriya, as well as 2016 Epson Tour graduate Wichanee Meechai on a mission trip with The Mirror Foundation. They joined numerous other volunteers for several days earlier this month in the province of Chiangmai, Thailand at the village Mae-Hang conducting a project called "Kru Baan-nok," which means rural teacher.
"They live so differently and it hit all of us," said Thammaraks. "No electricity, running water, or phone lines and didn't speak Thai, but their own tribal language and that was one barrier we faced. Our group taught about dreams, so talked about what they wanted to be when they were older and most did not know of things that were possible. They just see what is needed in the village. It seemed sad, but they were happy and content. There's much to learn from the people. Even though we were 'teachers,' they were the ones teaching and reminding us that happiness can be everywhere."
Thammaraks made her first start on the "Road to the LPGA" in nearly two months last week at the third annual Guardian Championship ending tied for fourth. As she hoped, the path of her season definitely changed compared to 2018. Along the way Thammaraks captured a fresh perspective on both the game and life in general, learning more as a teacher than she could have ever imagined.
"Being out here and doing what we do, it's always about 'me' and especially during this time of year it is extra stressful," Thammaraks said. "That was me last year and I didn't want to put myself through that again. I wanted to do something different and that's why I decided to go home, play some events, work with my coach and practice. I was going to come back for Sioux Falls, but when I got the invite, I knew it was going to be worth it. We did everything possible to help the villagers and kids. My outlook is definitely different and, in my opinion, much healthier because of that trip."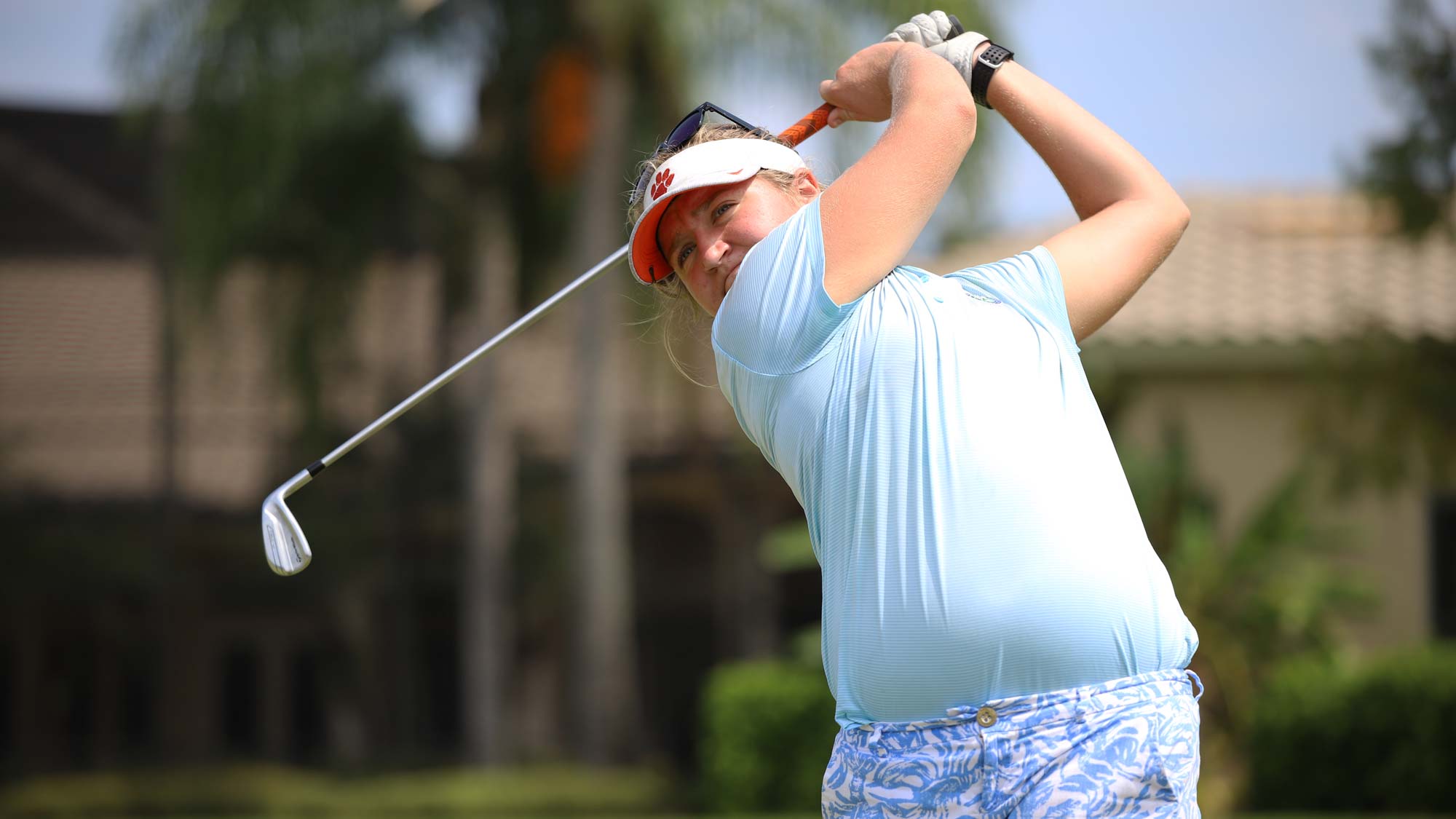 SPONSOR EXEMPTION SCHUSTER EAGER TO TEST GAME
Four tournament sponsor exemptions round out the competitors for the sixth annual IOA Golf Classic at Alaqua Country Club including 16-year-old Katherine Schuster (Outer Banks, North Carolina), preparing for her first Epson Tour event.
The whirlwind summer continues for the high school junior, who is verbally committed to playing golf in college at Clemson University. So far, Schuster's 2019 has been highlighted by wins at the North Carolina Junior Girls' Golf Championship, the North and South Junior Girls' Golf Championship, Beth Daniel Junior Azalea and Hope Valley Junior Invitational.
"This is such an honor and I can't explain how thankful I am for [Diamond Resorts CEO] Mr. Flaskey to help get me this exemption," said the 2018 Carolina Girls Player of the Year, also the victor of the Drive, Chip, and Putt Girls 14-15 division the same year. "I'm a little nervous, but mostly excited to see where my game ranks. I am telling myself there isn't much pressure on me and will go out there to perform my very best. I can't wait to interact with all the awesome people and want to enjoy every minute of it."