PRATTVILLE, Ala. — A total of 120 players will take on the challenge that the Senator Course at Capitol Hill on the Robert Trent Jones Golf Trail presents starting Friday with the first round of the third annual Guardian Championship.
Three featured groups highlight the competition for the 21st event of the 2019 Epson Tour season.
Janie Jackson, Stephanie Na, Lauren Coughlin (No. 1 tee, 7:44 a.m.)
Local favorite Janie Jackson (Huntsville, Alabama) leads the way, as she is the Epson Tour professional closest in proximity to her hometown. A three-time Alabama High School Class 6A individual title winner for Huntsville H.S., Jackson has played the weekend in each of her last two Epson Tour starts and even captured a career-best tied for third along the way at Sioux Falls GreatLIFE Challenge earlier this month.
Stephanie Na (Adelaide, Australia) adds to the firepower of this featured group, coming off her second top-five of the season going tied for third in the Garden City Charity Classic. Through 19 starts, she has made it to the weekend 15 times. Since her rookie year of 2010, Na has 12 top-10 performances over 89 career starts. The 11-year pro was also the No. 1 ranked amateur player in Australia in 2007 and 2008.

Preparing for her first appearance in Prattville, Lauren Coughlin (Charlottesville, Virginia) is currently No. 15 on the Volvik Race for the Card money list and just $8,009 outside the top-10. Through 17 starts, the 2016 ACC Player of the Year for the University of Virginia has captured 12 top-25 results. That includes seven straight, while firing even par or better in 23 consecutive rounds. She's also missed only one cut.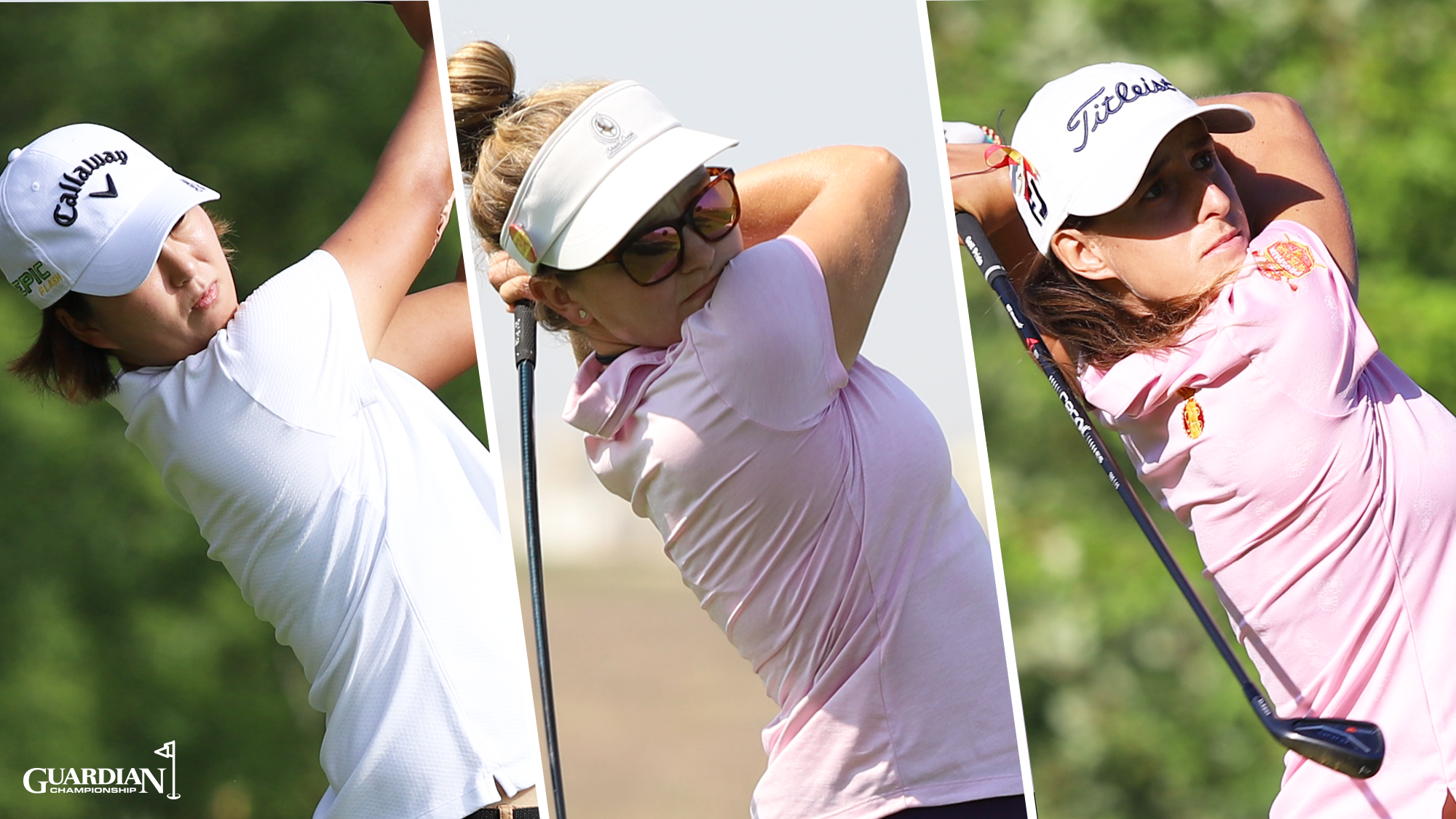 Min Seo Kwak, Fatima Fernandez Cano, Marta Sanz Barrio (No. 1 tee, 12:46 p.m.)
Returning to central Alabama where she earned a tied for second finish in 2018 is Min Seo Kwak (Seoul, Republic of Korea). Currently just inside the Volvik Race for the Card top-10 at No. 10, Kwak has made 16 cuts in 19 starts and not missed the weekend since the Island Resort Championship. She owns a season-best result of third at Murphy USA El Dorado Shootout and 25 career top-10s, including eight in 2019.
Meanwhile, Fatima Fernandez Cano (Santiago de Compostela, Spain) has not missed a cut since the IOA Invitational in early May. After starting the year without cashing a paycheck in five of the first six events, Fernandez Cano has seen the weekend at each of her last 12 starts with all being a top-25 finish. She was a four-time All-Sun Belt First Team selection and eight-time tournament winner for Troy University.
She captured a tied for 30th in Autauga County last year and now Marta Sanz Barrio (Madrid, Spain) is preparing for her second start at the Guardian Championship. This time around, Sanz Barrio enters with 15 cuts made across 18 starts so far in her fourth year on the "Road to the LPGA." The Auburn University alumna was a three-time All-SEC Second Team selection and named to the 2011 SEC All-Freshman Team.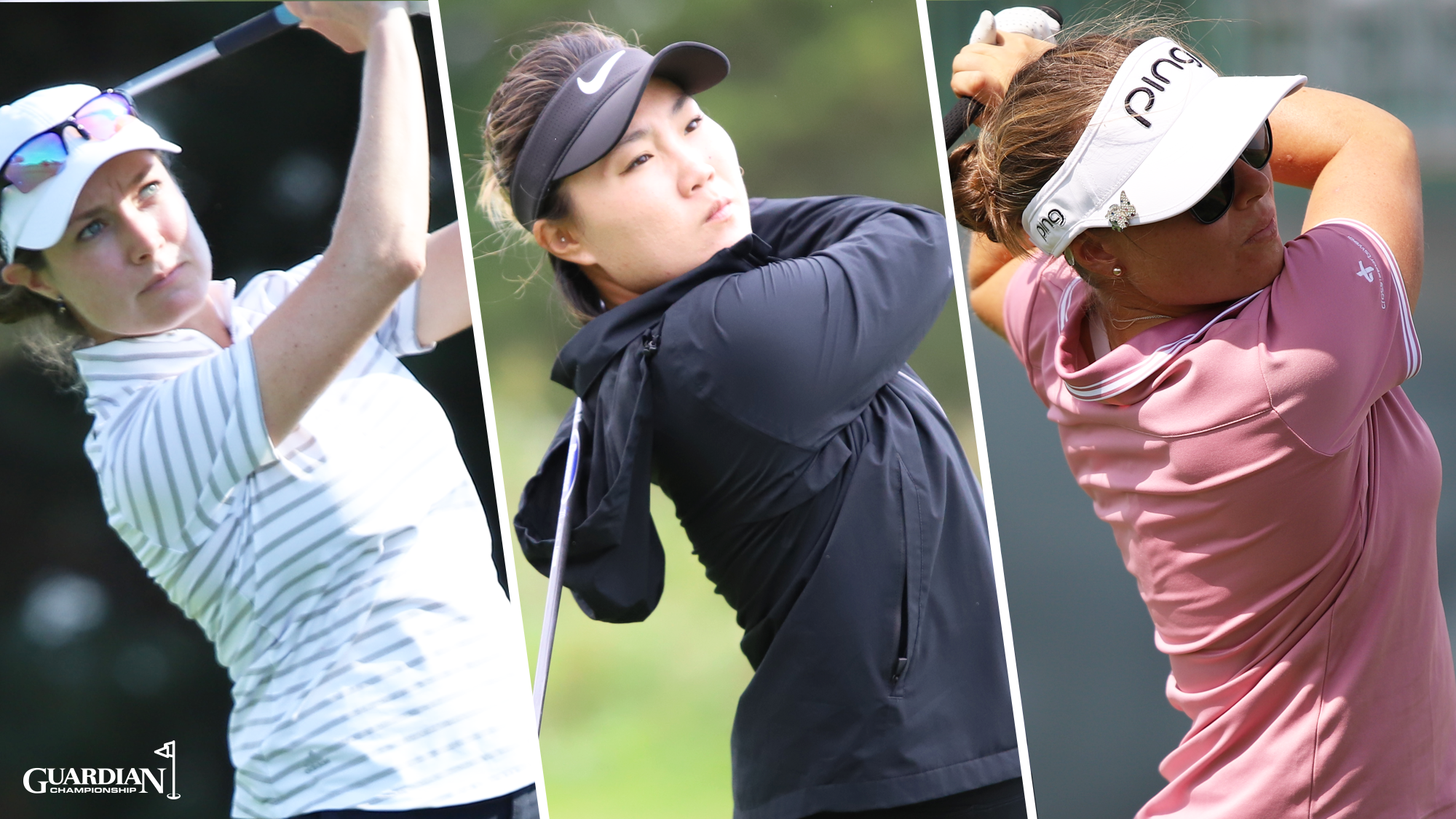 Alejandra Llaneza, Karen Chung, Linnea Johansson (No. 1 tee, 8:06 a.m.)

Most recent Epson Tour champion Alejandra Llaneza (Mexico City, Mexico) ventures to the Heart of Dixie following her second career win on the "Road to the LPGA" at the Garden City Charity Classic. The result ends a stretch of eight cuts missed over previous nine starts. With a total of 52 starts on the LPGA Tour since rookie year of 2013, her career-best tied for 12th came at the 2014 Kingsmill Championship.
After finishing tied for 45th at the inaugural LPGA Q-Series to earn Priority List Category 14 status for the 2019 LPGA Tour season, Karen Chung (Livingston, New Jersey) has competed in eight LPGA events while also spending time on the Epson Tour with eight starts. The three-time collegiate tournament winner for the University of Southern California owns a season-best finish of fourth at SKYiGOLF Championship.
Rounding out the final featured group is Linnea Johansson (Bastad, Sweden). Through 17 events played, the three-time All-Big 12 member for Oklahoma State University has missed just two cuts and collected nine top-20s. Her season-best of solo fourth came at the Zimmer Biomet Championship hosted by Nancy Lopez. Meanwhile, Johansson earned a tied for 15th showing in the Guardian Championship last year.