As the winds picked up in Decatur, Ill., Elin Arvidsson rose to the challenge in the afternoon, walking away with a 7-under 65 and the solo lead at the Forsyth Classic presented by the Decatur Park District. Her first-round finish is her career-best 18-hole score on the Epson Tour.
"I played great. I putted well. I'm happy about it," said Arvidsson. "I've never made eight birdies before in one round so I'm so happy about it."
The native of Falkenberg, Sweden, said her key for tomorrow is to stay consistent. "I'm just going to keep doing what I've been doing. I've been playing pretty solid all year, but I haven't been putting really well," said Arvidsson. "Today, I just made the putts, and I was like 'Oh, this is what it feels like for the rest of the field!' So I'm just going to keep doing what I'm doing."
Katie Yoo carded seven birdies and one bogey to sit one behind Arvidsson at -6. Jillian Hollis, coming off a second-place finish at the Four Winds Invitational, is alone at -5. Five players are tied for fourth, including two players in the top 10 of the Volvik Race to the Card standings: Julieta Granada (No. 3) and Min Seo Kwak (No. 10).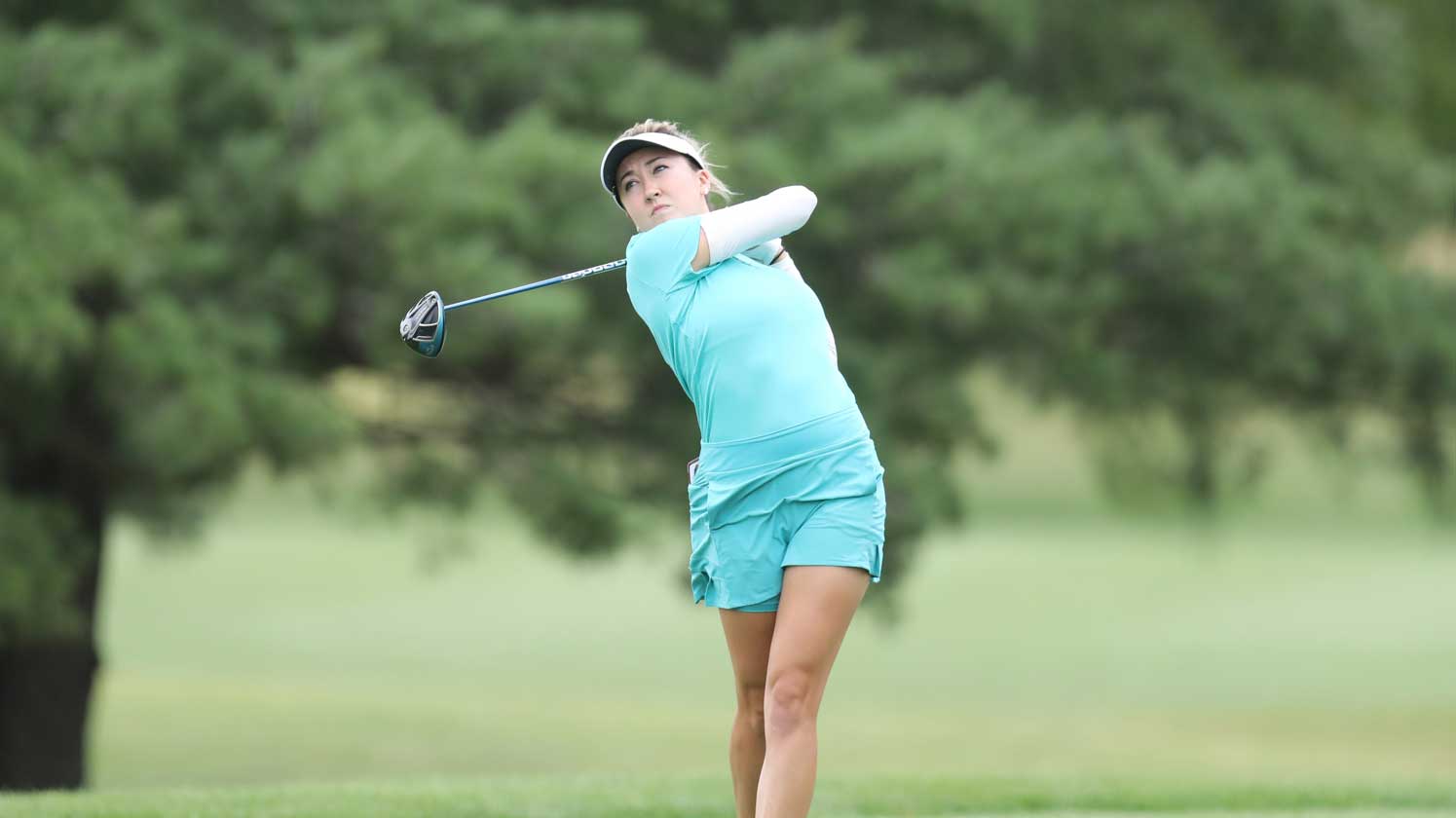 JILLIAN HOLLIS COMFORTABLE IN DECATUR
In 2018, Jillian Hollis made her Epson Tour debut as a professional at the Forsyth Classic, after coming in 62nd at the U.S. Women's Open. She forced her way into a sudden-death playoff, but ultimately lost in four holes to Isa Gabsa. A year later, those fond memories are still with Hollis as she sits two back of the lead at -5.
"I really like this course. You can attack it," said Hollis, who hails from Rocky River, Ohio. "It's similar to my course at home and I just really like it here – like the town – and I'm playing well. Just going to keep that going."
Hollis comes into this year's tournament off a second-place finish at last week's Four Winds Invitational. The three-time Georgia Bulldog All-American already has a win under her belt this season at the IOA Championship in March and also has two additional top-10 finishes to go with last week's showing.
Tomorrow, Hollis will again tee it up with the last week's champion, Perrine Delacour. She said she likes playing with Delacour, but knows she needs to focus on her own game in the second round. "I'm just thinking about my golf, just doing my thing, hitting the shots that I've been practicing and working on," said Hollis. "Keep working on my putting and my short game and just trying to get better at something every day. That's been my strategy the whole year, and just kind of worry about myself."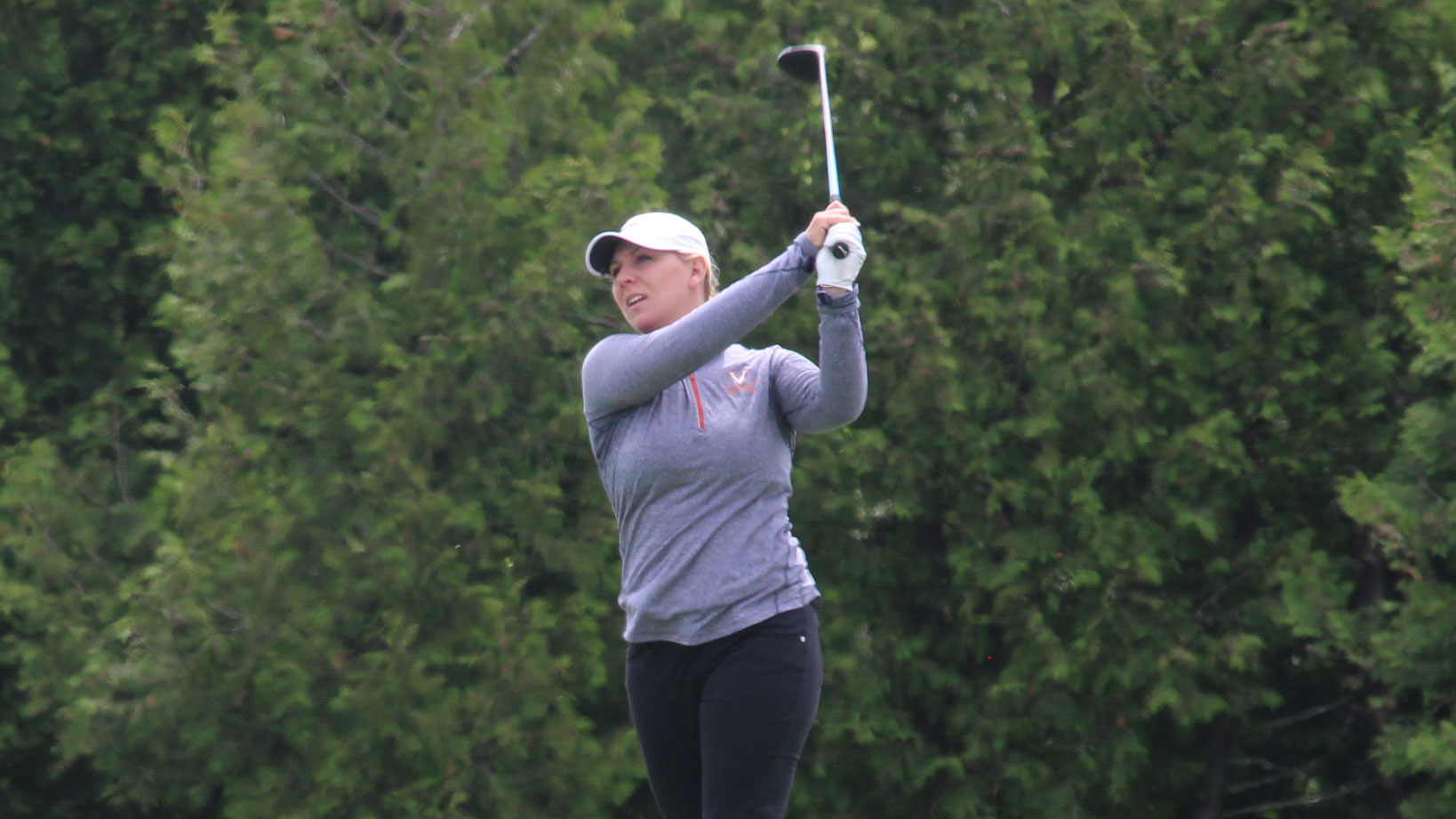 PORTLAND ROSEN RECEIVES HEART-WARMING SURPRISE
Portland Rosen was warming up 10 minutes before her tee time at the Forsyth Classic when she heard a noise in the background that caused her to turn around. "I first saw my mom, like she had these bright sunglasses on, and then I saw my dad, and I didn't think it was real," said Rosen. "But I saw them and I ran over and I gave them a lot of kisses and hugs."
Rosen's father, Steven "Rocket" Rosen, was diagnosed with ALS in January 2018. To her surprise, her family hired a driver to get her father to Decatur to watch her play this weekend, a visit she never saw coming. "I was just asking 'how did you get here?! How did you get here?!' My heart couldn't start pounding. It couldn't stop pounding through the first nine [holes]."
"I feel very lucky," said Rosen on having her father at Hickory Point Golf Club to watch her play. "It's the one thing that makes him happy – he's always lived for my sisters and me. And he loves sports; he lives for sports. Everyday he watches basketball, horse racing, baseball – everything."
Despite a first-round 74, Rosen was just happy knowing her dad, who followed her all 18 holes in his own cart, was out on the course with her again. "I shot even on the back nine" she said. "I was just thinking 'You practice all the time. I know you're a little nervous because you haven't played a tournament in a while, but go and have some more fun because what's the worst that's going to happen? Your dad is here. Your mom is here.' It's amazing."
NOTABLE QUOTES
Dewi Weber, (-4, T4) on playing in the windy conditions:
"I like playing with the wind. For some reason, it makes me focus more, especially on a course like this where it's wide open. Here, where everything is so wide, it's easy to just lay back be like 'It's a pretty easy course.' But with the wind today, it wasn't at all. So I think because there was a lot of wind was in my advantage.
Julieta Granada (-4, T4) on her game after playing in the ShopRite LPGA Classic presented by Acer:
"The last couple events I haven't been playing my best. I played the LPGA last week and I sort of found my putting…and I hit it better today. I'm just trying to stay fresh and keep listening to my body and take advantage of the opportunities that I have."
Michelle Piyapattra (-4, T4) on her solid start, which included four birdies on her front nine:
"Honestly, I didn't get a chance to really practice putting because I misjudged some of my time and I was spending a lot more time on my putting [on the course] because I knew it would be the hardest part." The greens are fast, but just reading them – I was overreading them yesterday during my practice round. Today, I kind of got some lucky breaks, too."
PLAYER NOTES
Elin Arvidsson
Arvidsson is from Falkenberg, Sweden
Graduated from Texas Tech University in May 2015
Won her only collegiate tournament as a junior in the fall of 2013
Playing in her third year as a professional, and finished 82nd in the 2018 LPGA Q-Series
In 2018, made nine cuts in 20 events, with her highest finish T22 at the Epson Tour Championship
Best career-finish is T10 at the 2017 Garden City Charity Classic at Buffalo Dunes