BATTLE CREEK, Mich. — A total of 144 players will take on the challenge that Battle Creek Country Club presents starting Friday with the first round of the sixth annual FireKeepers Casino Hotel Championship.
Three featured groups highlight the competition for the 18th event of the 2019 Epson Tour season.
Robynn Ree, Elizabeth Nagel, Min Seo Kwak (No. 10 tee, 1:05 p.m.)
Arriving in Calhoun County fresh off back-to-back wins at The CDPHP Open and PHC Classic, Robynn Ree (Redondo Beach, California) looks to make it three straight this week in her first start at the FireKeepers Casino Hotel Championship. The University of Southern California alumna has made 13 starts this season and played the weekend each time, capturing nine top-15 performances and five top-10s along the way.
Elizabeth Nagel (DeWitt, Michigan) is just 60 miles down the road from her alma mater Michigan State University, where she claimed 2014 All-Big Ten First Team honors as a senior. Last year, Nagel captured the 25th annual Michigan PGA Women's Open Championship title. Across 13 starts in her fifth season on the Epson Tour, she has played the weekend eight times including six straight with five total top-25s.
A past champion of the FireKeepers Casino Hotel Championship in 2014 looking to become the first two-time winner of the event is Min Seo Kwak (Seoul, Republic of Korea). Currently just outside of the Volvik Race for the Card top-10 at No. 11, Kwak has made 13 cuts in 16 starts and secured a season-best result of solo third at Murphy USA El Dorado Shootout. She owns 24 career top-10s, including seven in 2019.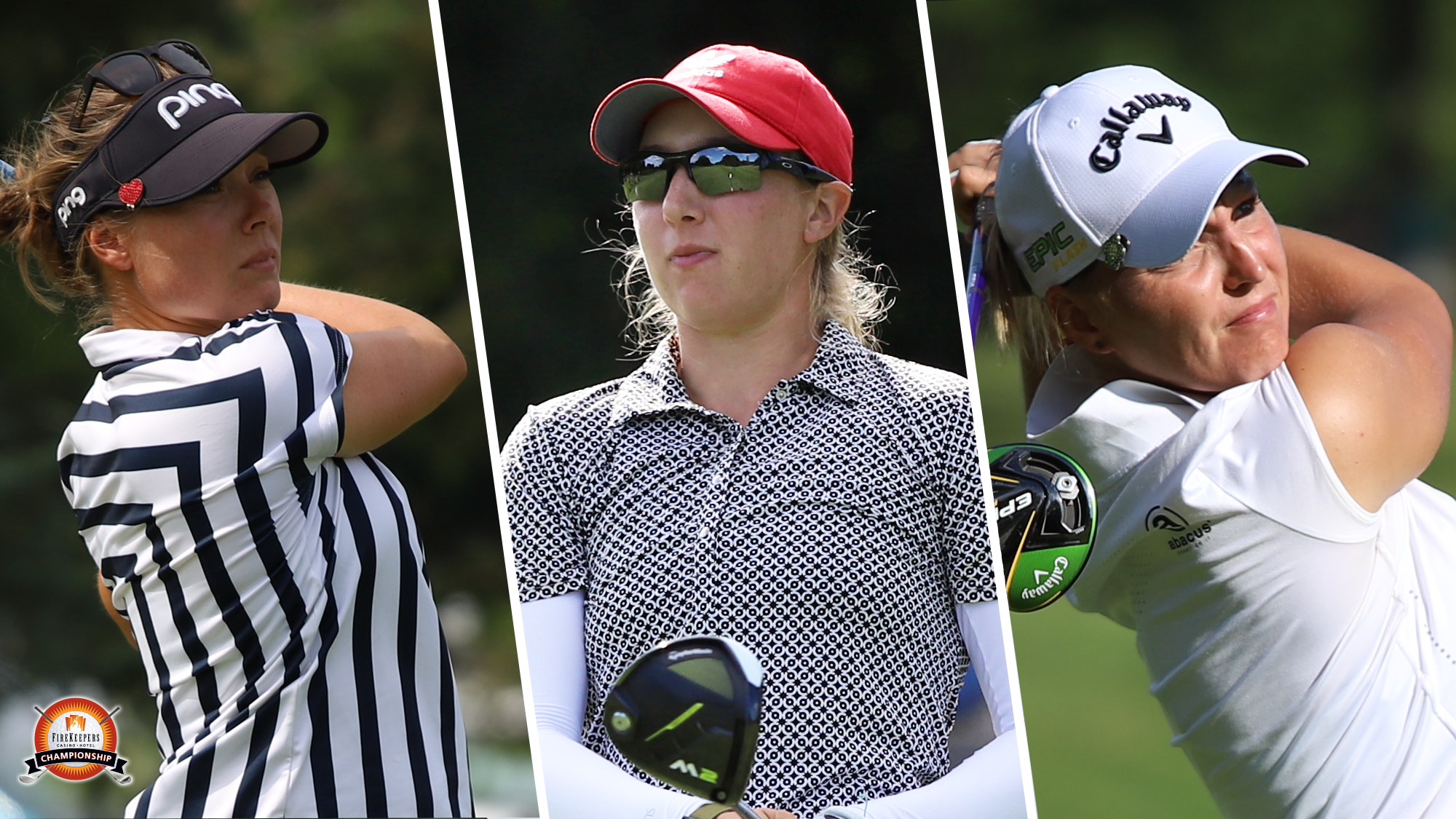 Linnea Johansson, Maia Schechter, Perrine Delacour (No. 10 tee, 1:27 p.m.)
Returning to Battle Creek where she earned an outright third finish in 2018, Linnea Johansson (Bastad, Sweden) hopes to rekindle that same magic in the Cereal City. The three-time All-Big 12 performer for Oklahoma State University has missed only two cuts in 14 events played and collected seven top-20s in 2019. Her season-best of solo fourth came at the Zimmer Biomet Championship hosted by Nancy Lopez.
With the FireKeepers Casino Hotel Championship being the last event of the Potawatomi Cup series this season, defending Potawatomi Cup champion Maia Schechter (Chapel Hill, North Carolina) adds to the firepower of this featured group. The University of North Carolina graduate also tied for fourth here last year. Furthermore, Schechter hosts the "Birdiecast" podcast with fellow Epson Tour pro Leslie Cloots.

Currently ranked No. 1 in the Volvik Race for the Card and a two-time Epson Tour champion in 2019, Perrine Delacour (Paris, France) is also a past Epson Tour graduate in 2013. With nine top-10 finishes across 15 starts and six of them being top-five results, Delacour has $113,883 total season earnings and not missed a cut since March. She continues to push for Player of the Year at Battle Creek Country Club.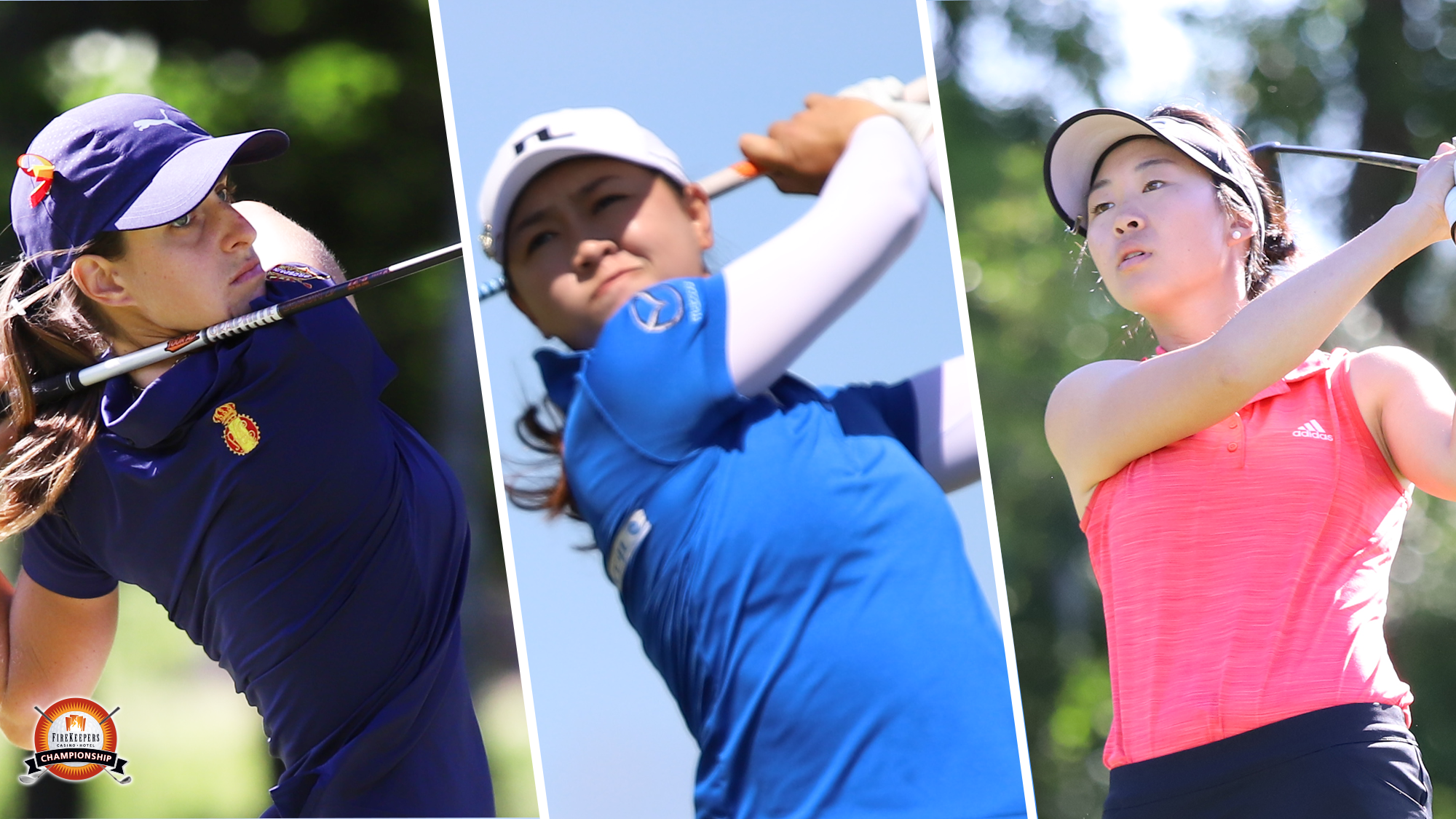 Marta Sanz Barrio, Kelly Tan, Erynne Lee (No. 1 tee, 8:58 a.m.)

She captured her first Epson Tour title at the fifth annual FireKeepers Casino Hotel Championship and now Marta Sanz Barrio (Madrid, Spain) is back to defend the crown and leads the way for this trio. Sanz Barrio enters with 13 cuts made across 15 starts so far in her fourth year on the "Road to the LPGA." The Auburn University alumna has six top-25s with a season-best tied for fourth at the Windsor Golf Classic.
Kelly Tan (Batu Pahat, Malaysia) is set to make her first Epson Tour start since late June at the Prasco Charity Championship. A three-time winner of the Malaysian Ladies Open as an amateur and two-time champion on the Professional Golf of Malaysia (PGM) Tour, Tan stepped into the winner's circle for the first time on the "Road to the LPGA" earlier this season at the Florida's Natural Charity Classic in March.
Rounding out the final featured group is Erynne Lee (Silverdale, Washington), a three-time Epson Tour champion including the 2017 FireKeepers Casino Hotel Championship. Also a Epson Tour graduate the same year, Lee made 19 starts on the LPGA Tour in 2018 as a rookie and earned a season-best finish tied for seventh at the Bank of Hope Founders Cup. She'll look to add to her 11 career Epson Tour top-10s.