ROSEN BACK COMPETING ON EPSON TOUR
Portland Rosen (Sugar Land, Texas) is the golfer with aspirations of one day making it to the LPGA Tour, but her father Steven "Rocket" Rosen is the inspiration behind this Drive On story. Diagnosed with Lou Gehrig's disease, or ALS, in January 2018, Rocket may not be able to do the things he used to, but he isn't slowing down.
"His spirits are pretty high, he has a million visitors a day," said Portland. "My [three] sisters and I give him a lot of love and attention. Sometimes you have to realize what is important and my dad is important, the most important thing to me. He worked so hard to help my sisters and I pursue our dreams. He never missed a beat, any dance recital, any golf tournament, softball tournament. He wants to see us flourish and thrive because life is so short. My dad says the best place to be is in the present."
At the Second Stage of the 2017 LPGA Qualifying Tournament, Rocket caddied for Portland. She noticed he seemed thinner than usual and from there his health hit a downhill slide. Throughout the 2018 Epson Tour campaign Portland was at the course, but her mind was elsewhere. It all added up to the point where she did not go to Q-School last year.

"I wasn't mentally prepared, just wasn't prepared at all," Portland said. "It wasn't what I was thinking about, we were just thinking about keeping him alive. I feel like I'm still living in a dream and need to wake up. I would give anything to be out here, but I was raised family always comes first no matter what. Last year, I couldn't be away too much because my stomach would hurt when I left on an airplane for a tournament and I didn't play as much as I needed, but golf isn't going anywhere."

With no status for the season, Portland currently spends every day helping run the family business Trough Juice Bar in Richmond, Texas and practicing as soon as she gets off her shift. Now, Portland comes to River Run Country Club as a sponsor exemption for the eighth annual Epson Classic.
Whether it's his constant reminder, "Ignore the rain, and find the rainbow," or any of his unique, uplifting sayings, Portland draws on the words of Rocket, always the rock of her life and heartbeat of the family. The University of Virginia alumna is here in Davidson, N.C. because Rocket believes in her, and that is all the motivations she needs.

"I still love the game and it is still in my heart," said Portland. "He comes out to practice with me and there's nothing better. You can't wish away time."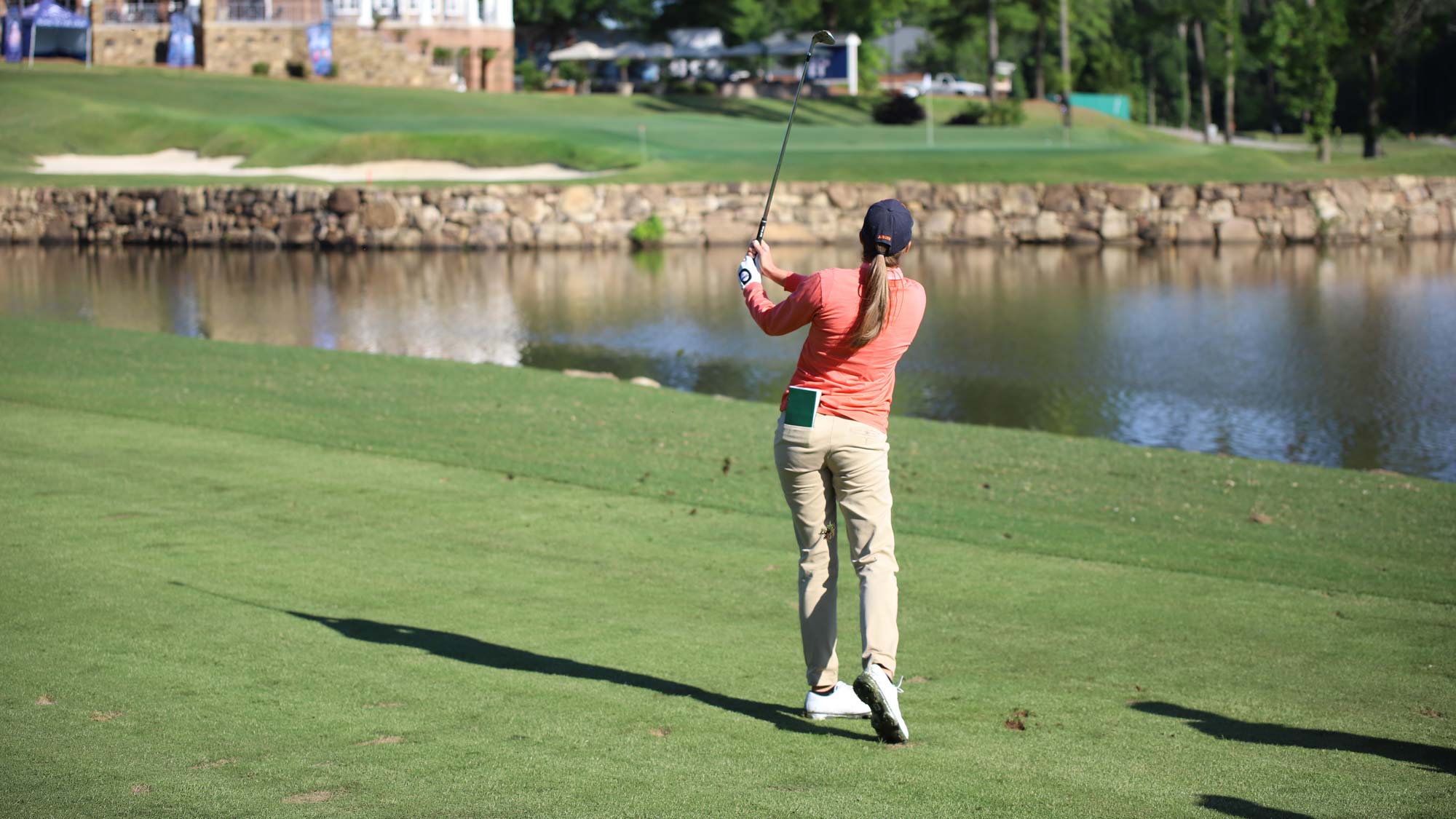 CLANTON AN HONORARY MEMBER AT RIVER RUN COUNTRY CLUB
A local product of Concord, 2019 Murphy USA El Dorado Shootout champion Cydney Clanton (Concord, North Carolina) returns to River Run Country Club this week where she is an honorary member.
Growing up, Clanton practiced at Cabarrus Country Club and received instruction from head golf professional David Ross. When he took the Director of Golf position at River Run in 2004, Clanton followed. From 2007-2011, she competed for Auburn University as a student-athlete and the recognition came early in her college career.
"David has taken me under his wing, and I've been working with him since I was 10 years old," said Clanton, who will make her third start of the season at the Epson Classic. "We had to do it real official to make sure that the NCAA wouldn't get all frustrated. River Run wanting to make me an honorary member really had nothing to do with the fact that I was going to Auburn. It had to do with my relationship with David and how that relationship was going to continue. They wanted to help both David and I out by allowing me to come out whenever I needed to."

While the setting may be familiar, the environment of competition is different. However, don't think for a second that will slow down Clanton one bit.
"Obviously, I have course knowledge, but it's different playing in competition," Clanton said. "You're out here goofing off and you play matches. It's a good golf course and good challenge, just capitalize on the opportunities when you have them and can you do that. My parents come out quite often to watch me play, but my brothers and maybe some of my nephews and nieces can come out now. That'll be fun to have more people to look to—whether it's going good or bad—just for support and comfort."