WHALEY DAZZLES IN PRO DEBUT
With the first round complete in her professional debut, tournament sponsor exemption Kelly Whaley (Palm Beach Gardens, Florida) is one of two players tied for the Danielle Downey Credit Union Classic lead of 6-under par.
"Unreal," said Whaley, who recorded eight birdies this afternoon at Brook-Lea Country Club. "My main goal today was to take each hole as its own and don't try to do anything special. It is really different than college, but you can't put that in your head. I tried to treat it like any other tournament, one shot at a time and I think it went really well."
Even though the setting may have been different from her days in Chapel Hill at the University of North Carolina, the scene wasn't too unfamiliar. Mom and dad were in attendance, as well as a former Tar Heels teammate and her host family from Rochester this week.

"To have them cheering, it just made it more fun and enjoyable," Whaley said. "My playing competitors couldn't have been nicer, so the day was just smooth sailing. For tomorrow, not setting expectations is important. I can't go into it trying to beat my score, or make it happen again. Also, not getting ahead of myself and simply trying to minimize the mistakes will be a focus."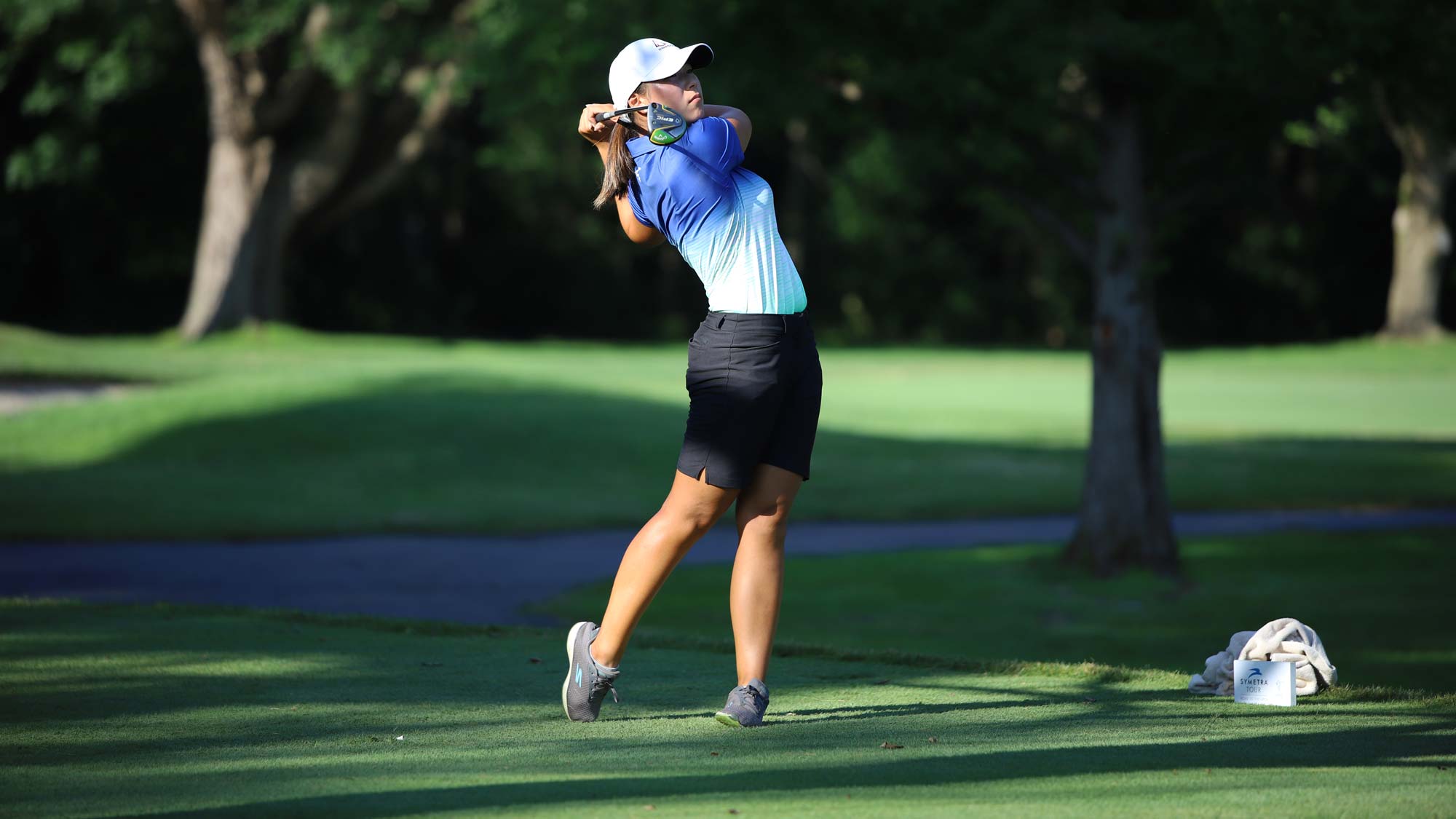 KIM PLAYING WITH NEW PERSPECTIVE
An opening round 6-under par 66 ties a career low score to par for Min-G Kim (Cheongju, Republic of Korea) and makes her an 18-hole co-leader in the fifth annual Danielle Downey Credit Union Classic.
Last week, Kim played the LPGA Tour's Marathon Classic presented by Dana. It was her first start on the big stage since the 2017 Indy Women in Tech Championship and provided insight into her game, which she utilized in round one at Brook-Lea Country Club.
"Putting, of course, and consistency," said Kim. "It gave me new perspective of what I need to work on and was nice to see what I'm lacking to not be on the big stage. I got going right from the start with two reachable par-5s. My first nine was really good, putts draining and that helped. It's all in the putting."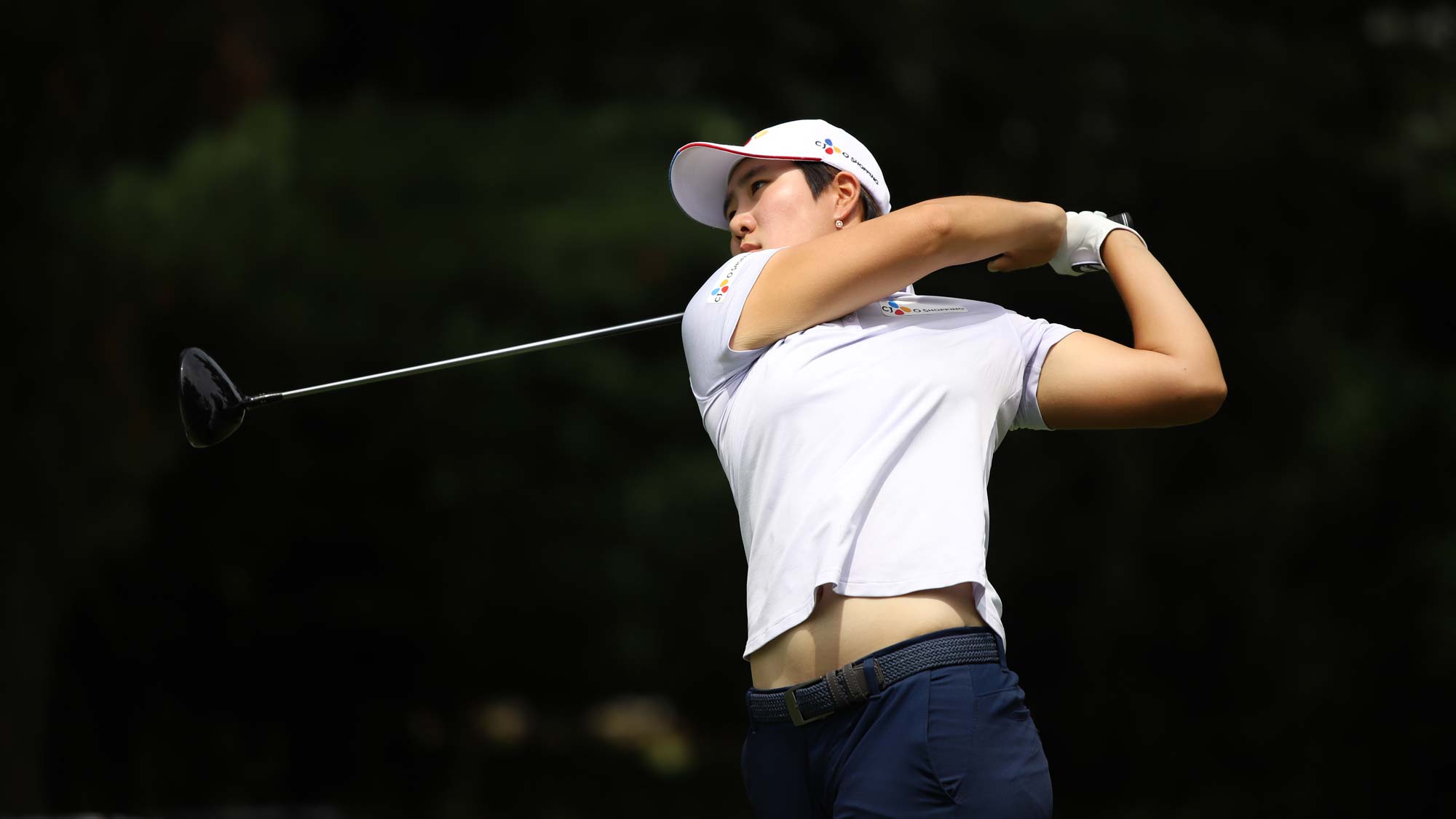 DEFENDING CHAMPION OFF TO FAST START
The defending champion of the Danielle Downey Credit Union Classic is one of five players only one shot back of the lead, as Eun Jeong Seong (Yongin, Republic of Korea) carded a 5-under par 67 in round one.
"I have good memories here, but the past few tournaments have not been good," said Seong, who found her way to five birdies and an eagle today. "Got some birdies on the same holes as last year and that was really good. I hit it far, but sometimes left or right. Here it is very open, and I can make par if I miss with my driver. That is what's good for me."
Despite claiming the first win of her professional career at this event one year ago, it is not something Seong has thought too much about now that she is back in Rochester. Instead, the mental side comes with a new approach in 2019.
"I don't think about winning because it's a different feel to me," Seong said. "I was a rookie, confident and didn't think about money rankings. This year I have a little bit of pressure, so different feel."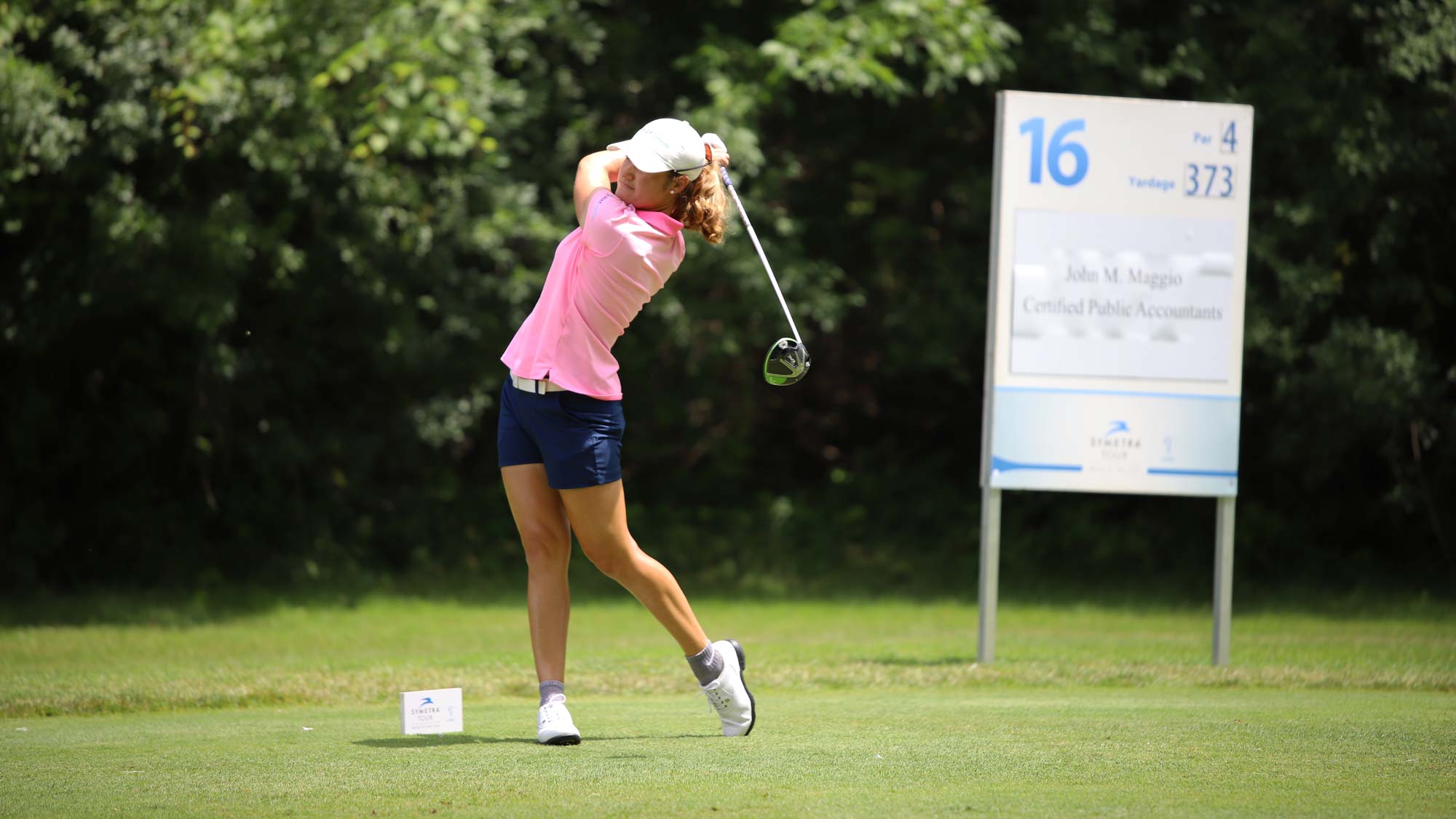 INJURY FINALLY SUBSIDES FOR BENVENUTO
Over the past three events, Brittany Benvenuto (Langhorne, Pennsylvania) has been dealing with an old injury that flared up during The Forsyth Classic presented by Decatur Park District last month. However, the herniated disc in her neck could not stop Benvenuto from an opening round 5-under par in western New York.
"I woke up the Sunday of Decatur and couldn't move my neck," said Benvenuto, coming off three straight missed cuts. "It's the same injury I took a medical leave for in 2017. I haven't really been healthy since that Sunday, until last week. It is hard to play through and would be nice to take a month off, but you can't in the middle of the season. It's so fickle, you really have to stay on top of it even when you're feeling good. Hopefully I'm in the clear now."

NOTABLE QUOTES
Lauren Coughlin (-5, T3) on what went well for her in round one:
"Fairways and greens, for sure. I was really seeing my putts really well today, a few also went just over the edges. I didn't have many outside of 20 feet and only missed one green. That is the key. The only thing I wish I did better was take advantage of the par-5s. If I can get that going, I feel confident."
Lakareber Abe (-5, T3) on a 5-under par opening round to tie her career low:
"It feels good to finally put a good round together. It has been a grind the past few weeks, but I knew I was playing well and just waited for putts to fall. Today they did early, and I kept that momentum. Need to give myself good chances and remember it is a 72-hole event. The low round may not be today, it might be tomorrow. Just keep plugging away and figure it out."
Robynn Ree (-5, T3) on the setup of Brook-Lea Country Club and how she likes it:

"Better than the past few courses we've played, fits my eye better apparently. I feel like I've been in a mental slump lately, so I tried to clear my mind and just play golf. All the holes look similar. What you see is what's out there, nothing hidden or that will surprise you. It is good to get a good start, hopefully maintain my groove right now and keep trying to go up."