When tennis star Serena Williams won the 2017 Australian Open she was two months pregnant, but she's not the only athlete to accomplish such a feat under those circumstances.
That's where Rachel Rohanna (Waynesburg, Pennsylvania) steps in. Last October, the former Ohio State University standout went 13-under par to win the Epson Tour Championship and collect $30,000. Rohanna did it all with a well-kept secret at the time.
"I was six weeks pregnant when I won," said Rohanna. "I didn't have too many symptoms that confirmed my suspicions besides my usual craving for pickles that week, although they are my favorite food so it didn't raise any flags. I showed up for the Pro-Am with a jar of pickles in my cooler."
Following her victory, Rohanna enjoyed some downtime until the LPGA Final Qualifying Tournament at the end of November. She missed the cut and even though she was at the end of her first trimester, Rohanna made no excuses about her pregnancy affecting her game.
Nonetheless, Rohanna finished last season at No. 139 on the LPGA Tour official money list to secure partial status for 2018, to go along with full Epson Tour status. But, with the due date for her child set for June 5, golf is not the main focus for Rohanna entering the new year.
"I can play up to 10 tournaments this year and return in 2019 with the same status I currently have," said Rohanna. "Right now I am planning on playing in as many possible events before the middle of April, depending on how I am feeling. After the baby comes, I am hoping to get back into things around August. Our biggest priority is making sure myself and the baby stay healthy."
For the first-time mother-to-be, her pregnancy is rolling right along. She has experienced no sickness and no aversion to any foods.
Rohanna and her husband Ethan Virgili have also had some practice for the little one as they are parents to two golden retrievers, Callie and Kimba. A name for the baby, however, still has to be discussed and they remain undecided about whether or not they will find out the gender.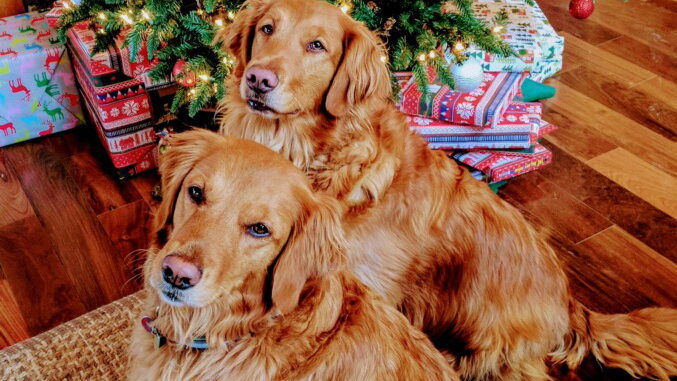 "I have already been referring to Baby Virgili as him/he and it's starting to drive my husband nuts because now he's certain we will have a girl," Rohanna said laughingly. "I think the dogs know what's going on because they have been even more affectionate than usual. I'm excited to be a mom and to watch my husband become a father."
Plenty other animals occupy the couple's family farm in southwestern Pennsylvania, including cows. Rohanna and her husband own ERV Cattle Co. and handle 85 brood cows, as well as 60 calves. That count of 145 is before you add-in that they are expecting another 85 calves by Valentine's Day, pushing them over the 200 threshold.
"Interestingly, a cow and human have very similar gestation periods," said Rohanna. "Starting in the middle of January, we will be checking for baby calves multiple times throughout the night until the last one is born. Keeping our fingers crossed for many healthy deliveries this year."
Things may just be warming up to get crazy around the Virgili household, but they wouldn't want it any other way.
"We've always supported each other with everything we've done," said Virgili. "While making sure we raise a healthy child is becoming our No. 1 priority, I also understand how important Rachel's career is to her and to our family. We have always made tough decisions when it comes to balancing our personal lives and careers, and we are ready to continue to make those decisions with an added member to the family."
Between a farming lifestyle and maintaining a career in golf, Rohanna and Virgili have established a balance and support that is second to none. As they enter this new stage, they'll continue to do what they've done best, only with a new heartbeat at the center of it all.
"I am really looking forward to raising a child, but I don't think I can put it into words," Rohanna said. "We are both very blessed with extremely supportive families. We are not only thrilled to be sharing this new addition with each other, but also with them."