LAKE BUENA VISTA, Fla. — Walking off No. 9 green of Tranquilo Golf Club on Sunday at the third annual Diamond Resorts Invitational, 2010 Epson Tour graduate Gerina Piller (Mendoza) was filled with a mix of emotions.
It was the final hole of the final round for Piller before starting maternity leave.
"Golf hasn't been easy with the pregnancy. I haven't had any distance," Piller said, laughingly. "You just can't move like you used to move, don't have the energy or stamina so that makes it a little difficult."
Well into the second trimester with her first child and at No. 43 in the Rolex Women's World Golf Rankings, Piller will miss the game she loves, but greatly anticipates the new stage of her life.
"It's something that I've always wanted to be is a mother," said the three-time member of the Solheim Cup team. "I'm really looking forward to spending more time with my husband as well."
She won't play on the LPGA Tour in 2018, but golf will still be a huge part of her life as Piller will hit the PGA TOUR road with her husband, Martin Piller. The two are expecting a boy in May and have circulated a few names, but are not providing any hints.
The travel and tournaments demonstrate the active regimen Piller has established throughout her pregnancy. However, maintaining it is easier said than done.
"I would say right now I'm on a bean and cheese burrito kick," Piller said. "I was eating really healthy before and working out, and now I want to just sit on the couch. Its been a huge change, but I couldn't be more excited."
One thing that's certain for Baby Piller is he will have strong athletic genes and for Gerina, it's more than golf that's in her blood. Growing up in Roswell, N.M., she was a Little League baseball standout and dreamed of being the first woman in Major League Baseball.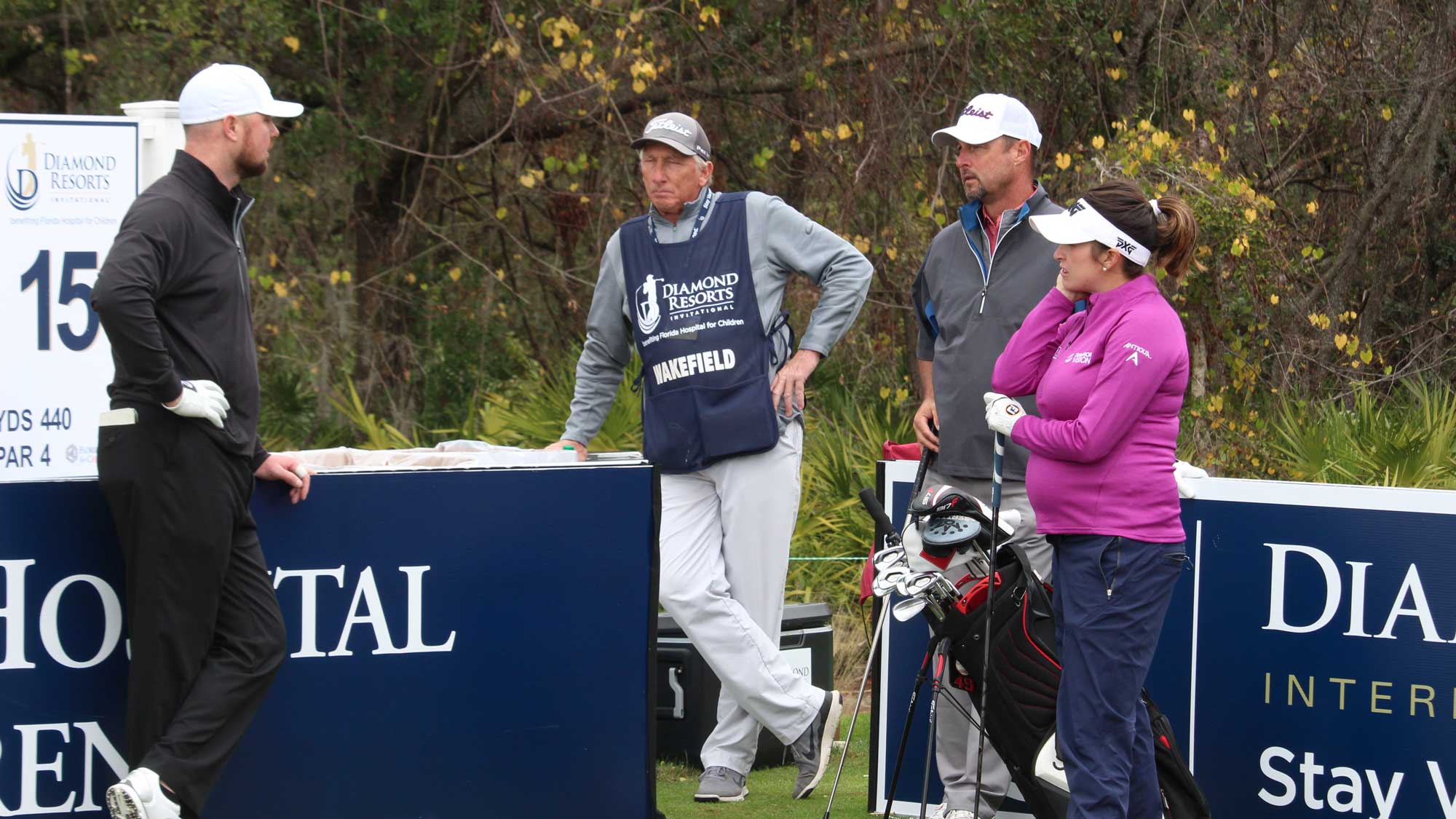 Playing with the likes of three-time World Series champion pitcher Jon Lester, knuckleball extraordinaire and two-time World Series champion Tim Wakefield, as well as former All-Star pitcher Mark Mulder during the 54-hole event benefiting Florida Hospital for Children was right up Piller's alley.
"It was awesome. I just look up to them so much and what they do," said Piller. "I try not to ask them baseball questions. Obviously, they're awesome people on the field, but it was great to just joke around with them and have fun."
While she may have been in awe of who she was paired with, Piller's game impressed athletes whose second love is golf. Even through her pregnancy, Piller has found consistency.
She's pushed aside rumors of retirement, confirming she will play in 2019 when her maternity leave is up. But for now, that's not at all what is on her mind.
"I probably won't do as much international travel because I won't take the baby with me," Piller said. "Just being a mom, starting the family and that's what life is all about—making memories, having your family around. That love I'm told you have for your kids and they have for you."