STRÖM WINS 2018 SIOUX FALLS GREATLIFE CHALLENGE
SIOUX FALLS, S.D. — A 3-under par 67 final round performance in the fourth annual Sioux Falls GreatLIFE Challenge at Willow Run Golf Course proved to be enough for Linnea Ström (Hovas, Sweden) to step into the winner's circle for the first time in her professional career.
The Arizona State University alumna recorded an eagle, four birdies and three bogeys today en route to finishing at 11-under par overall.
"This is always going to be a special place for me, my first professional win," said Ström. "It was a great week, the hospitality was amazing and there were so many fans out there watching. I'm very happy to be here and for this to be my first win."
One of the bogeys happened to be on the last hole of the afternoon, creating some good theater for the gallery. Ström pulled her drive into the hazard on the left side of the par-4 18th.
"It's not over until it's over and I knew that I had a two-shot lead," Ström said. "It was in my mind that Charlotte [Thomas] was going to make a birdie, so I at least had to save bogey and hopefully force a playoff. I stayed in the present, though, and figured out where to drop it, just get it on the green. It was a tough last hole, I made it a little bit too interesting."
She ended up doing just as she told herself, and combined with a par from playing partner Charlotte Thomas (Guildford, England), it's Ström leaving the Mount Rushmore State with a one-shot victory and some hardware.
"It became a bit of drama that's for sure, but I thought that we handled it pretty cool anyway," said Ström's dad and caddy Jonny. "As long as we understood that we had a shot, from that moment on I was pretty calm. It's a nice feeling when you see it dropped on the green and hear the crowd as well. It's a joy for sure and the way she has been playing, very solid all week."
The drama started long before the final hole today, however. On the par-5 7th, Thomas matched Ström at 8-under par with a solid approach and birdie conversion. Moments after, Ström rolled in an eagle putt to move to 10-under par and never looked back.
Even though Thomas would cut into the deficit at times, Ström always had an answer. For every birdie the University of Washington all-time leader in career top-10s would find, it brought her closer, but could not get her over the hump. On the back nine, Ström's lead grew to as much as three, a margin that was all she needed for cushion down the stretch.
"Charlotte is a great player and a really nice girl," said Ström. "Every time I play with her, it's so much fun and great to see her play some good golf as well. We had some good battles back in college. Now I got this one, but it's always really fun to play with other good players."
It wasn't the first duel they've had and certainly won't be the last. As a senior, Thomas captured the Pac-12 Preview individual title in November of 2015. She finished three shots ahead of Ström.
Earlier this season at the Self Regional Healthcare Foundation Women's Health Classic in Greenwood, S.C., Thomas fired a final day 7-under par 65 and was the clubhouse leader when she concluded her round. However, Ström carded an 8-under par 64 in the group after Thomas to take that title away. Neither ended up winning, but it goes to show they bring out the best in one another.
"That was a lot of fun today," said Thomas, who went 4-under par. "I feel like me and Linnea have had a couple of battles, this wasn't our first one. She played great. I'm super excited with where I finished, it was so cool out there and the crowd was amazing. We had people following us all day and I think we put on a show."
Next up for Ström, Thomas and 130 other individuals on the road to the LPGA Tour is a stop in Garden City, Kan. for the Garden City Charity Classic from Sept. 7-9 at Buffalo Dunes Golf Course.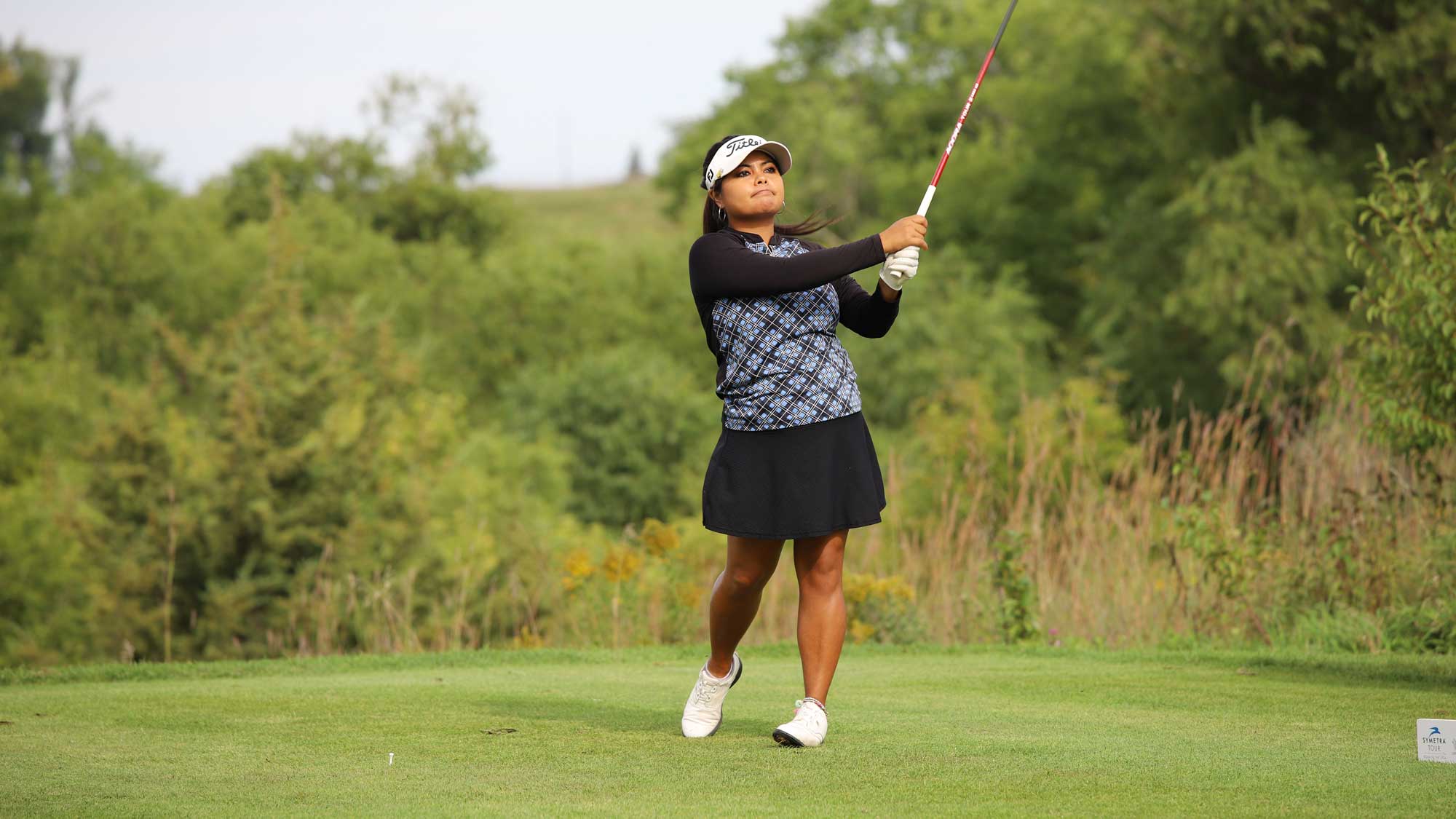 VOLVIK RACE FOR THE CARD STANDINGS
Following the 16th tournament of the 2018 Epson Tour season, the Volvik Race for the Card saw a good amount of shifting within the top-10.
The win and $31,500 winner's check launched Linnea Ström 22 spots in the rankings to No. 2, having earned $58,788 through 15 events played. Here is a look at the current top-10 heading into the Garden City Charity Classic at Buffalo Dunes Golf Course in Garden City, Kan., from Sept. 7-9:
Dottie Ardina (Laguna, Philippines) - $72,482
Linnea Ström - $58,788
Stephanie Meadow (Jordanstown, Northern Ireland) - $56,657
Charlotte Thomas - $53,319
Isi Gabsa (Munich, Germany) - $51,376
Jenny Haglund (Karlstad, Sweden) - $50,617
Elizabeth Szokol (Winnetka, Illinois) - $48,357
Eun Jeong Seong (Yongin, Republic of Korea) - $46,418
Ruixin Liu (Dalian, China) - $46,027
Stephanie Kono (Honolulu, Hawaii) - $45,178
LINNEA STROM FINAL ROUND INTERVIEW
JONNY STROM INTERVIEW
TRENDING ON SOCIAL